I am so grateful to God for last night's full night of sleep. I seriously slept the whole night without even getting up to go to the bathroom for the first time since I don't know when. I feel like a different person.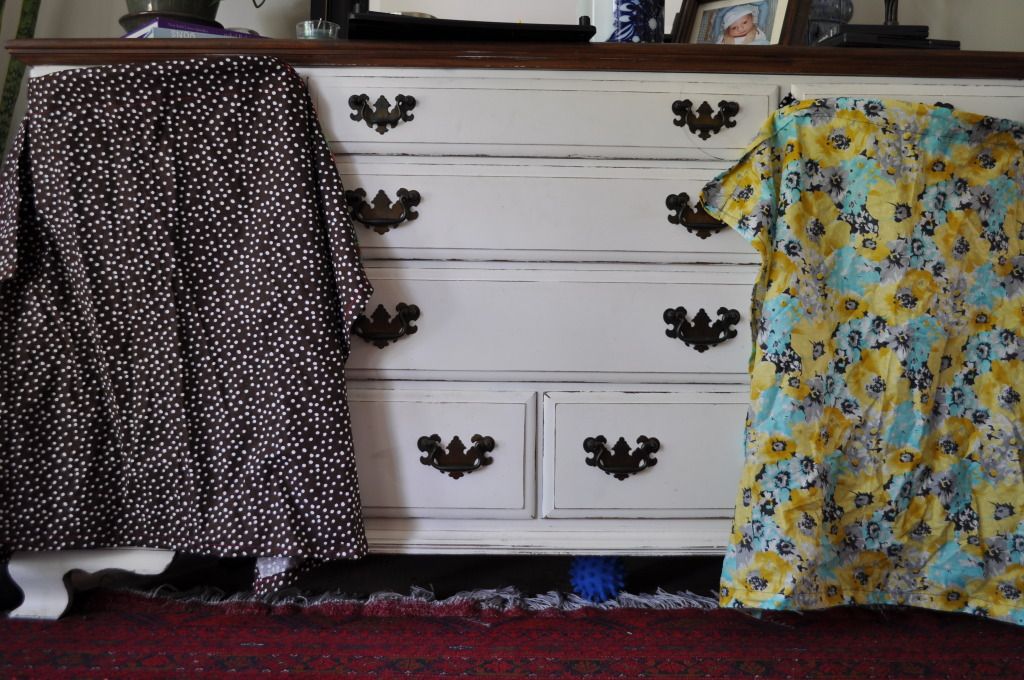 My wonderful cousin and faithful friend Rye made me these nursing aprons for Hudson. I seriously wanted some but had never mentioned it to her. I love them so much and love her. I have had my bags packed for a few days so please excuse the wrinkled appearance. Rye, you are one talented girl! I love you!
Cool straps.
There are so many thoughts from the book Green Leaf Drought by Isobel Kuhn that have really been great for meditation. Arthur, his wife, and child were trapped under a curtain of hate by the communist government of China in the early 1950's when most missionaries had already made it out of the country. The were intentionally starved by the local police though God faithful intervened:
"The Lord sometimes has to show us, not only the power of the one against us, but also the weakness of our own hearts. His battles are not won through strength and prowess, but through weakness thoroughly weakened, that refuses to do anything at all for itself but trust in His faithfulness - even when to trust seems folly." Powerful thought from Arthur Mathews, missionary to China, from the book Green Leaf in Drought by Isobel Kuhn.
Another thought from Arthur recorded by Isobel Kuhn:
John says, I FOUND myself in the isle which is called Patmos – not one jot of credit does he give to the might of Rome. And not one mention escapes him of what he must have endured before eventually "finding" himself there.
He was "found" there just as Philip was "found" at Azotus, and the Mathews' family is "found" here. The means, circumstances, decisions that led to his finding himself there are unimportant. Faith discerns even behind the Beast the hand of God – for second causes make good disguises and baffle any eye but the eye of faith. So to enlarge on the why and the wherefore; to blame himself or his charges; to weigh past decisions for or against (I guess you've heard little else over the past) is not on John's mind; nor does he allow any wishful sightings to occupy his thoughts. A more ideal field for just such thoughts could hardly be found. So there is great deal of comfort for us in John's early verses of the Revelation.
Andrew Murray's formula for a trial based on casting four anchors in Acts 27:27-29 are also recorded in the book. This had a profound impact on me.
1. Say, He brought me here. It is by His will I am in this strait place and in that fact I will rest.
2. He will keep me here in His love and give me grace to behave as His child.
3. Then He will make the trial a blessing, teaching me the lessons He intends for me to learn.
4. In His good time He can bring me out again – how and when He knows. So let me say, I am (1) here by God's appointment; (2) in His keeping; (3) under His training; (4) for His time.
Last night, Maggie was clearly sick again which could totally get me obsessively thinking. I loved these timely thoughts for a weak person – really trusting God. It was a great night's sleep.