Hudson's first outing was a doctor's appointment this morning. It was also our first time trying to get out the door as a family of four.
Hudson had low levels of jaundice in the hospital. I think he was less jaundice than Henry. All very common for newborns. Anyway, jaundice levels peak between day 3 – 5, so we had an appointment to have it checked today. The doctor has so little concern for his jaundice when he saw him he didn't even test him.
Hudson was also a small baby. Something he has in common with his brother and both of his parents. We were all in the 6 pound range as far as I know. He lost weight while in the hospital because my milk hadn't come in – all common and expected things. They did want to check his weight again today. My milk came in yesterday and he had already gaining weight! Yay, Hudson!
The doctor said he looked great and we set up our next appointment.
Henry is obsessed with doctors. He asked the doctor for a turn. It actually broke my heart the doctor wouldn't pretend with him a little. He is so excited about the whole thing. He even faked being sick but the doctor was all business today.
Here is Henry faking his illness.
Dave called Henry the ambassador of the waiting room because he went up to everyone and asked them to say hello to his mom and dad. So unbelievably cute.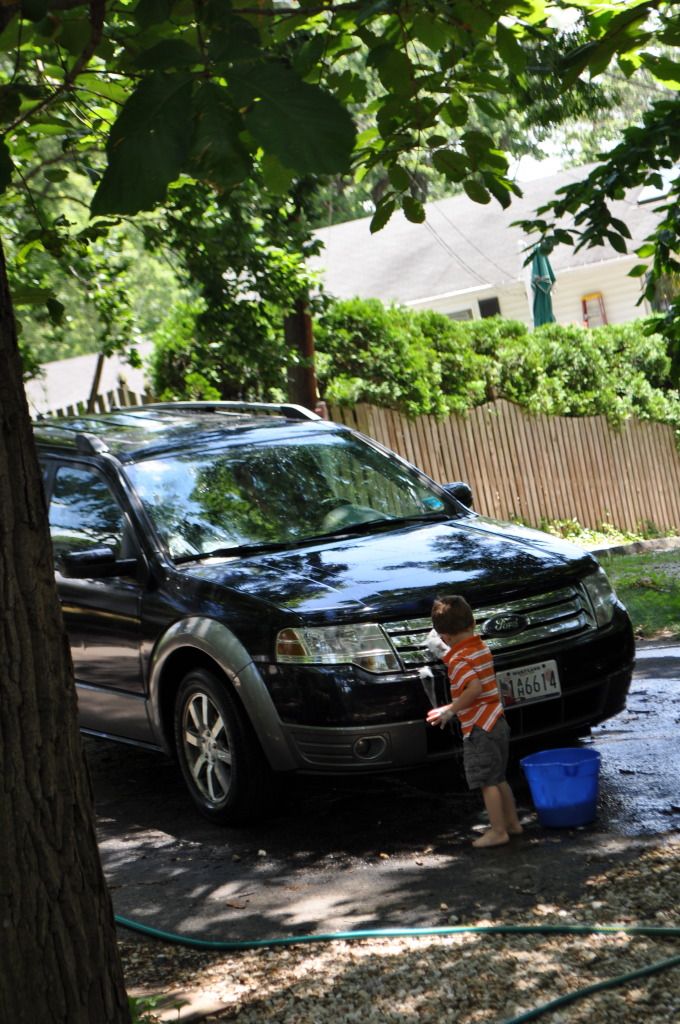 Here is Henry washing the car with his daddy.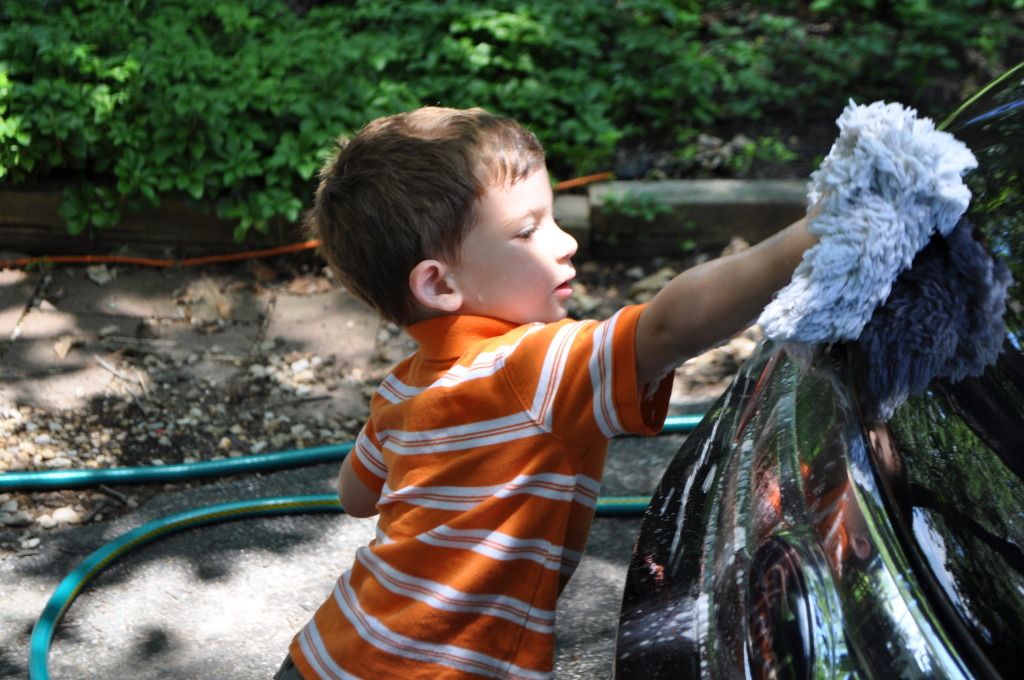 Memaw came to visit the littlest nugget.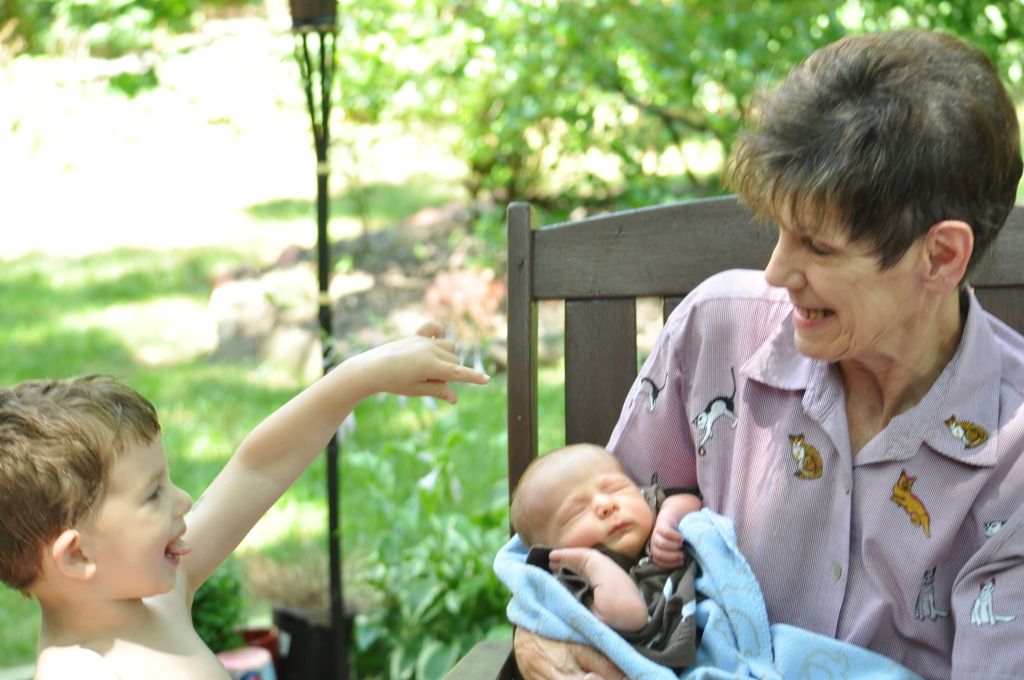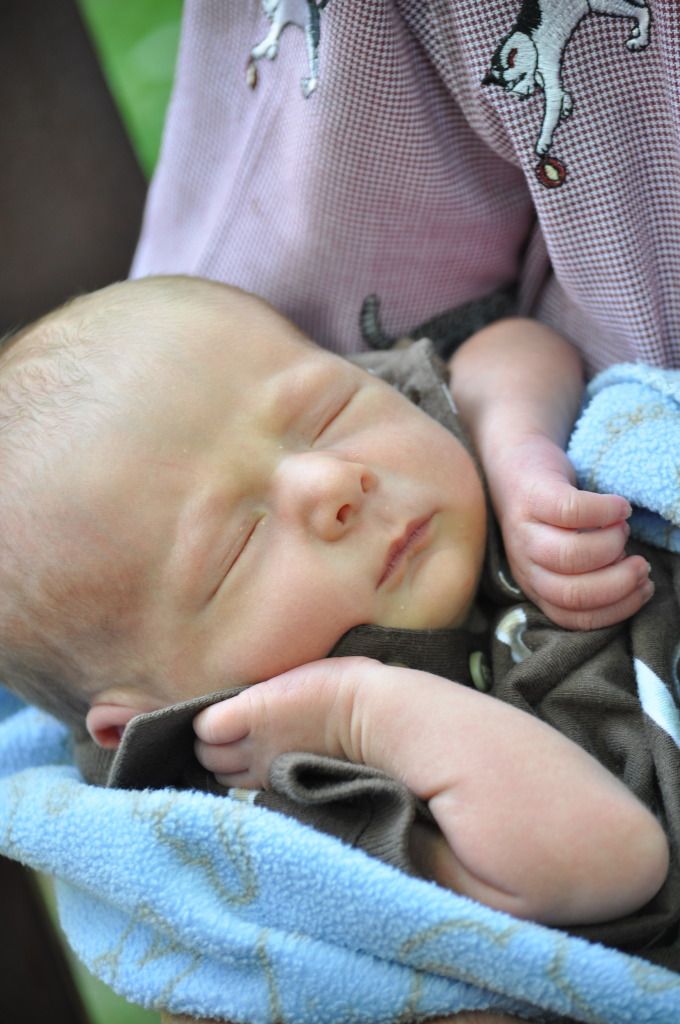 This little Hudson is so precious he makes me want to cry all the time. He's such a good baby. He loves being outside. It makes him sleep. So comfy cozy. He loves to eat. He loves to sleep. He loves to be held. He is very strong. His skinny little body is deceiving. His big brother is madly in love with him too. Hudson is the first person Henry asks about when he comes back into the house.
And Hudson is a pooping machine! The things that comfort a mother of a newborn baby
.