Oakleigh Road Before Photos & Update
Some after shots coming soon!
Okay, what you are about to see are some REALLY poor quality photos, but, hey, maybe it will make the after shots look EVEN better.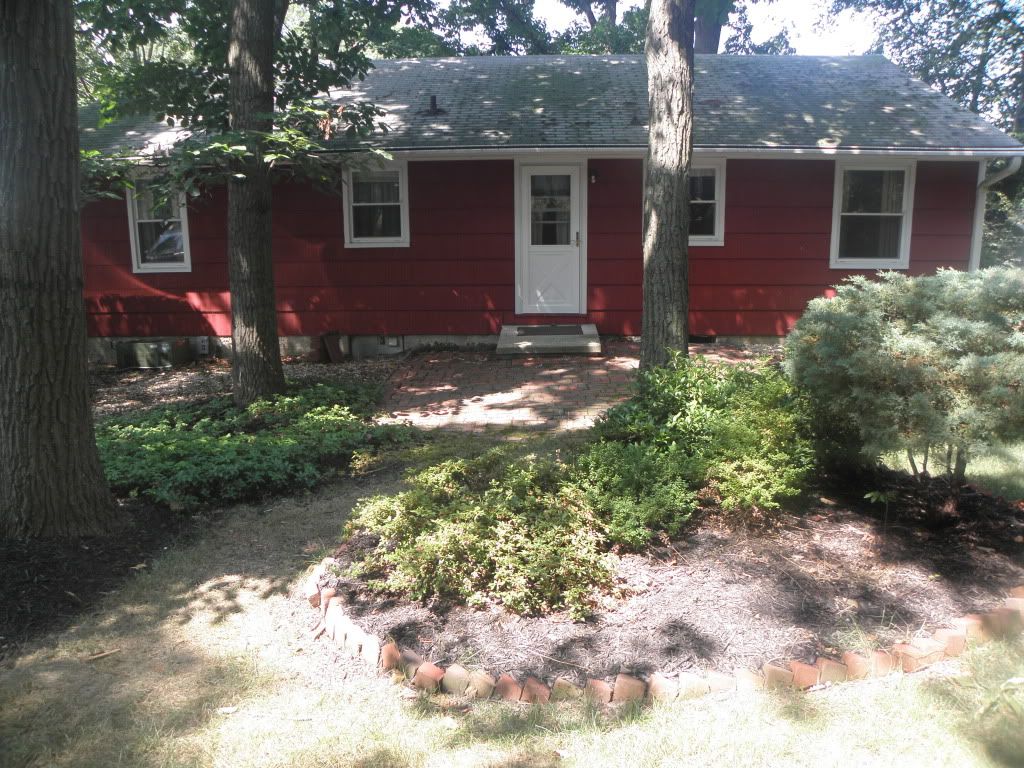 Back of the house. Sits on a hill on a wooded lot. The lady who sold it to us lived here for 52 years. Wow! She took very good care of it. Ranches are not my taste but I did/do see major potential and you can't beat our latest mortgage payment! The driveway is off an alley in the back of the house, so we will use the back door to enter the house through the kitchen.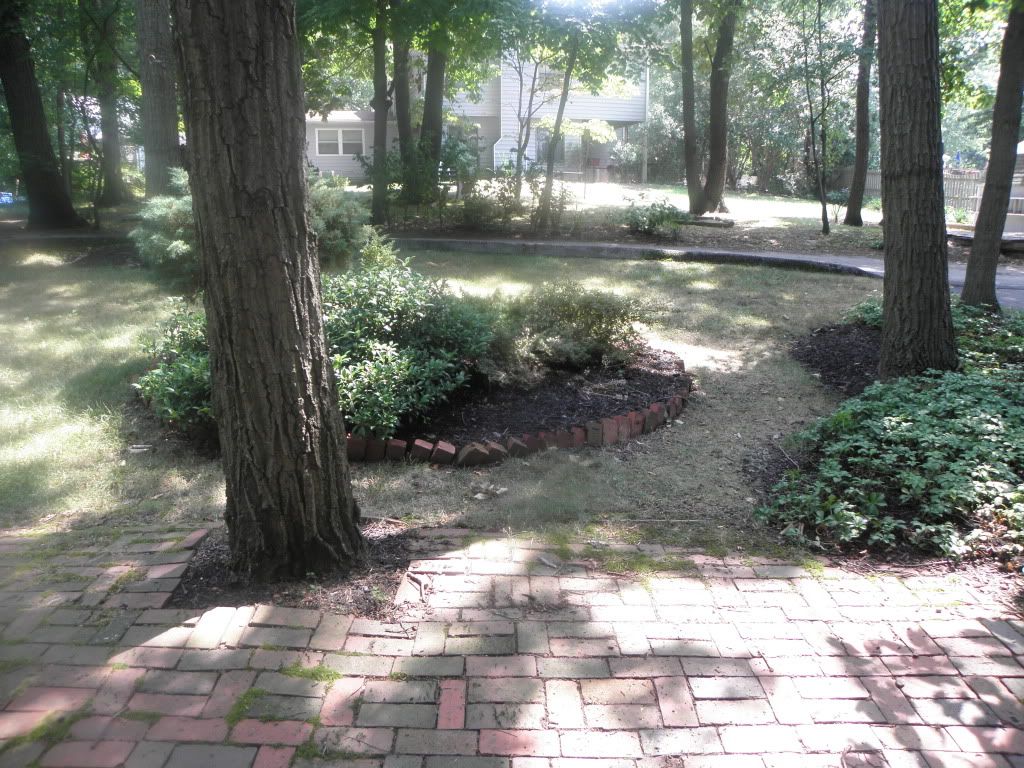 Here is a picture of the back yard. Very shaded from mature trees and a brick patio. The yard is small but fine for us.
Sorry for the bad photo. This is looking into the kitchen from the living room. The door is the back door that leads to the backyard (picture above).
It always kills me when realtors put in updated kitchen in the listing and the update was in the 80's. We're talking almost 30 years folks! So, praise God again that the home owner is very meticulous in her upkeep. Though, if I have my way, this will not even look close to the same.
You can also get a glimpse of the salmon color carpets in the dining room which wrap around to the living room. GONE. GONE. GONE.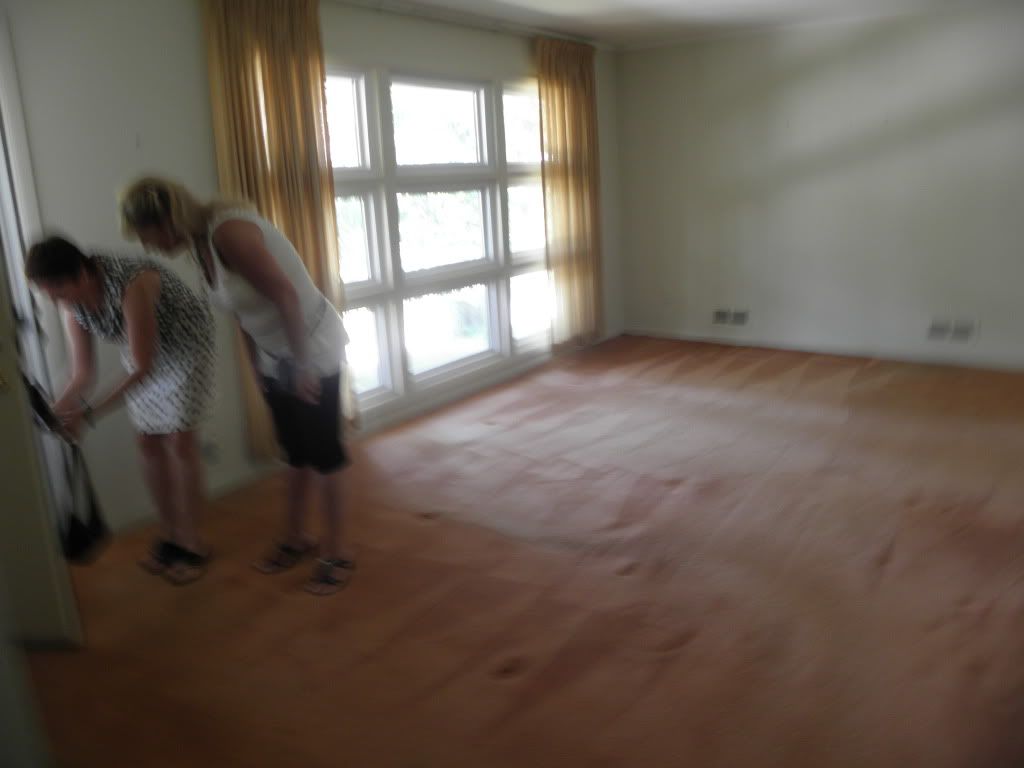 Yet another really bad photo of Lisa and Shari trying to open the jammed lock box in front of the lovely living room window on our no-longer-existing, salmon colored carpet. The kitchen is to the right in the photo – behind a wall. And the dining room is also to the right just after the kitchen.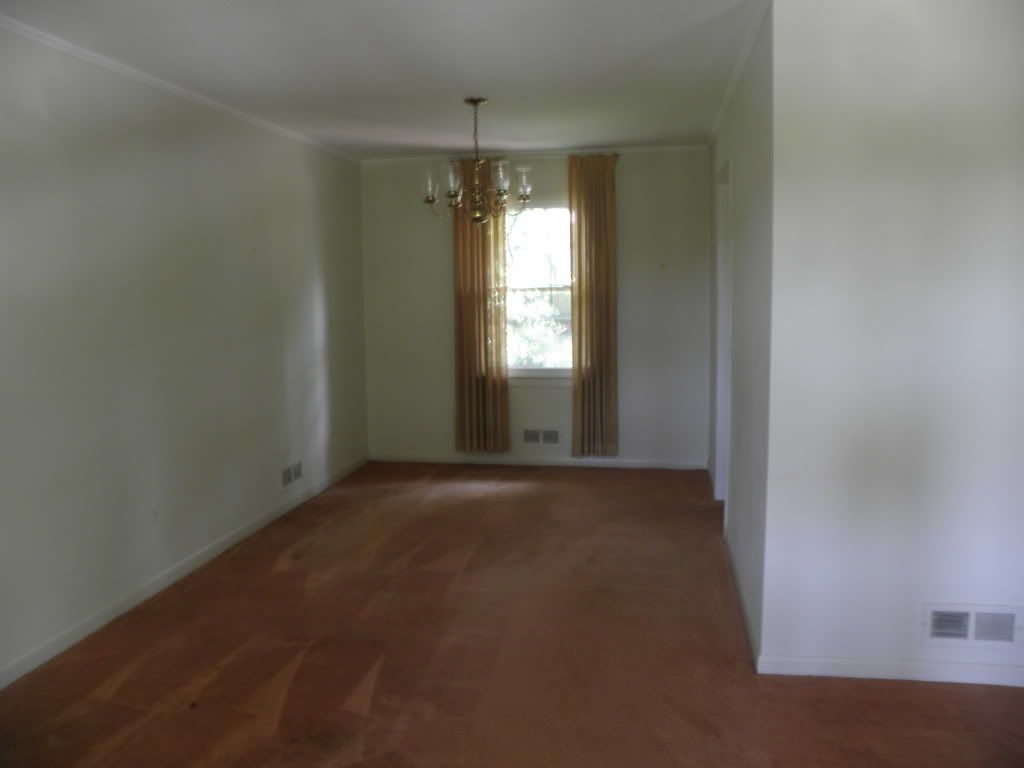 Voila! The dining room. Boring. Yes. Not for long.
Turn around and go down the hall past the living room and you come to a time capsuled 1950's bathroom. Almost like it has never been used. In great condition. Not my taste. But will do for now.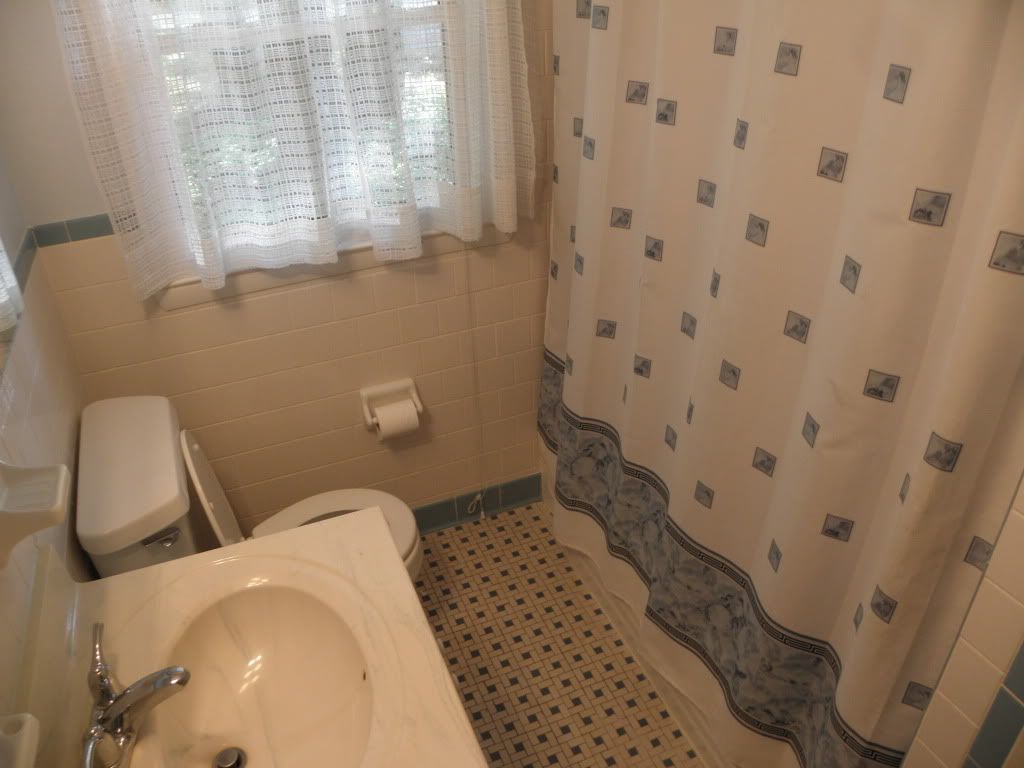 Another view of the tiny room.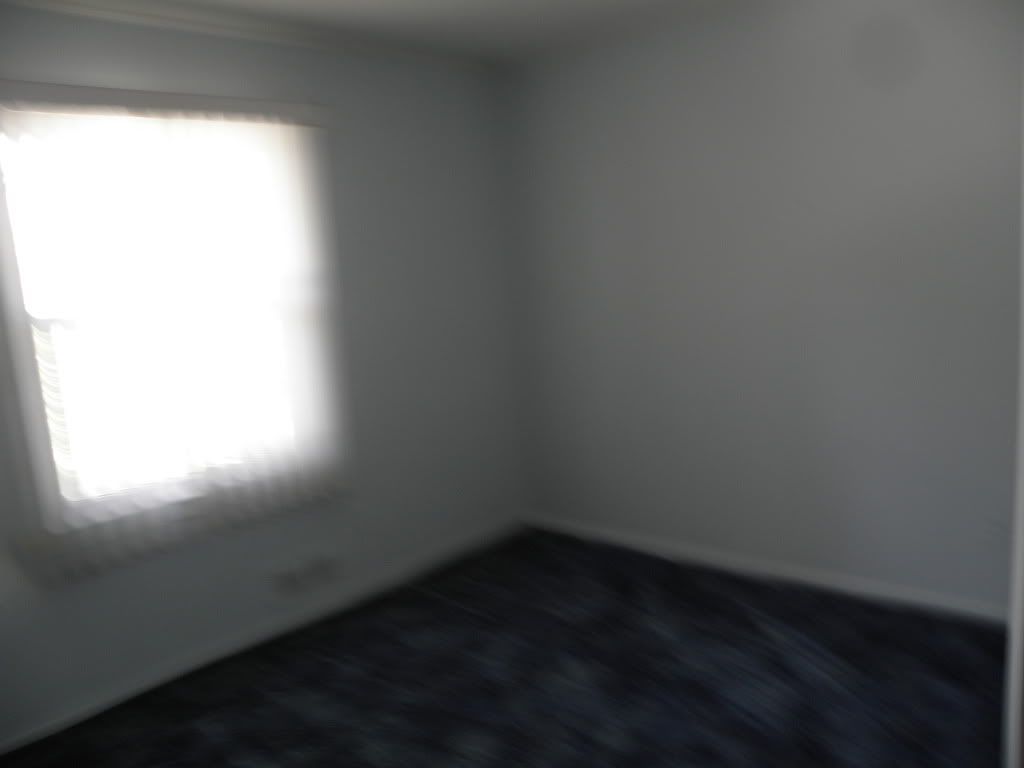 Another bad photo, another bad carpet color. Sorry, Mrs. owner. I am sure this was in when it was installed. But it's gotta go. Bedroom one. This will be Henry's room.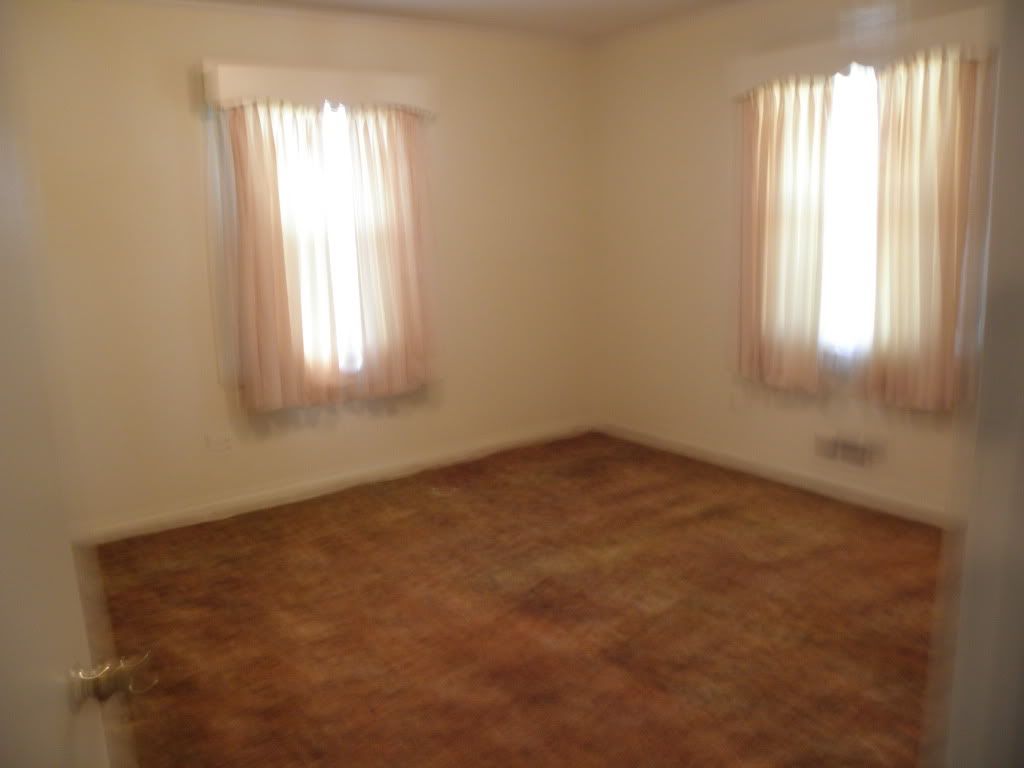 Bad photo of the master bedroom. Again, gotta-go-carpet.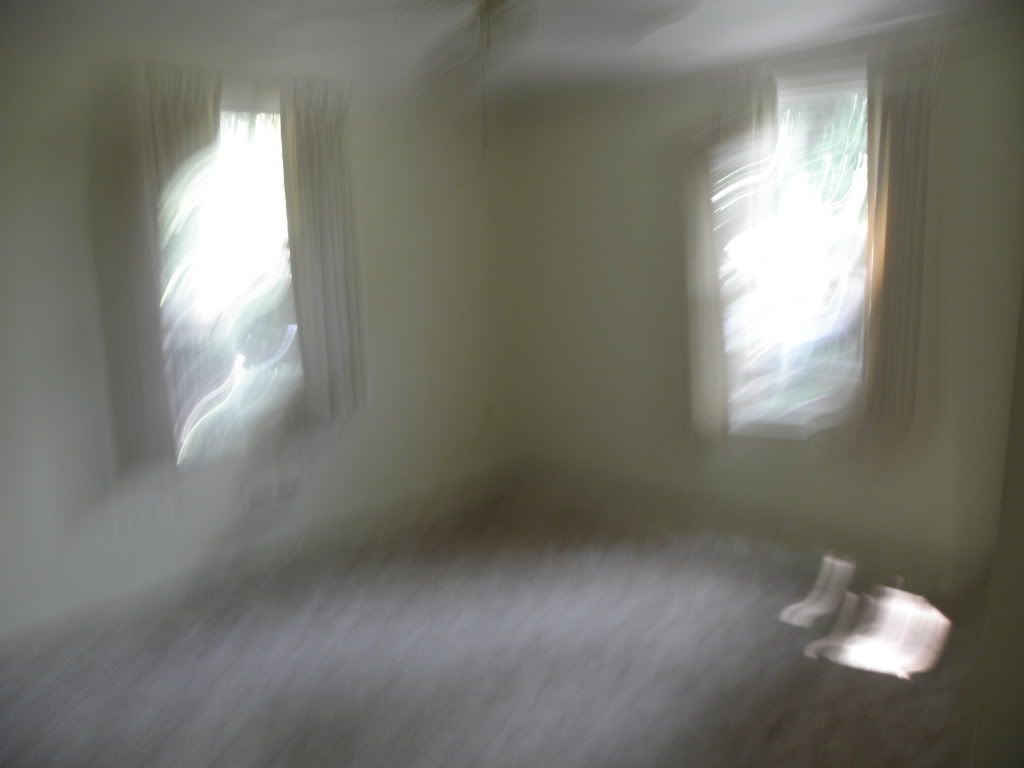 Worst photo yet. Sorry. This is the last bedroom on the left.
See our Office after
here.
Stairs to the basement.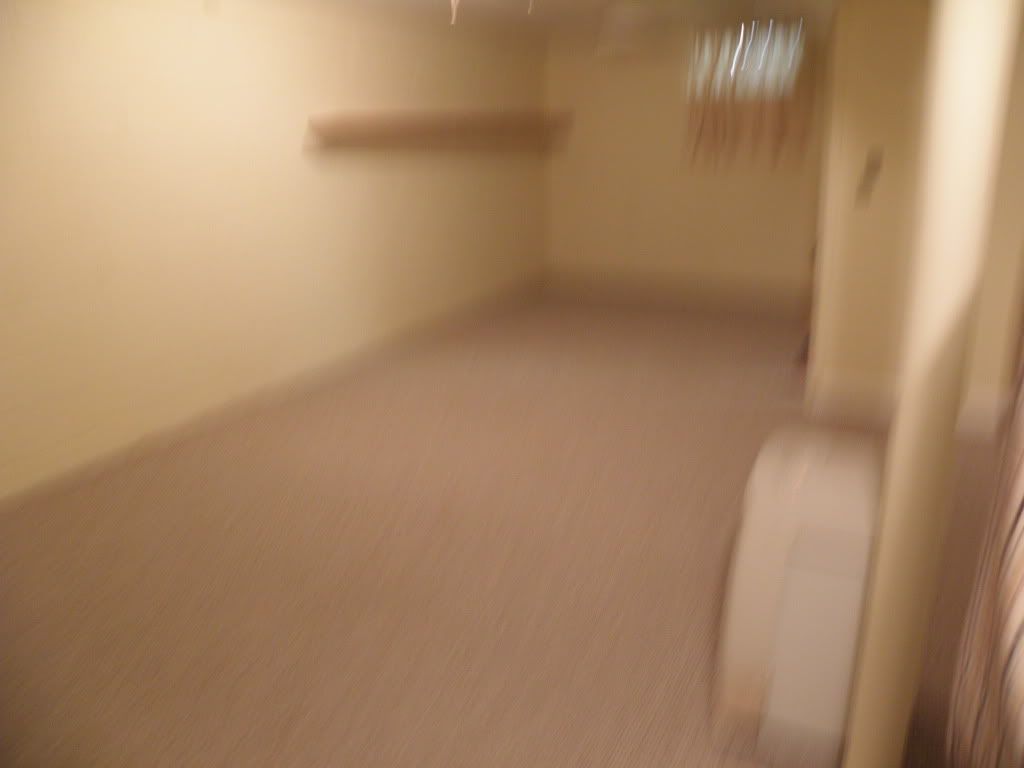 Bad photo #785. The downstairs living area. I can retake this one.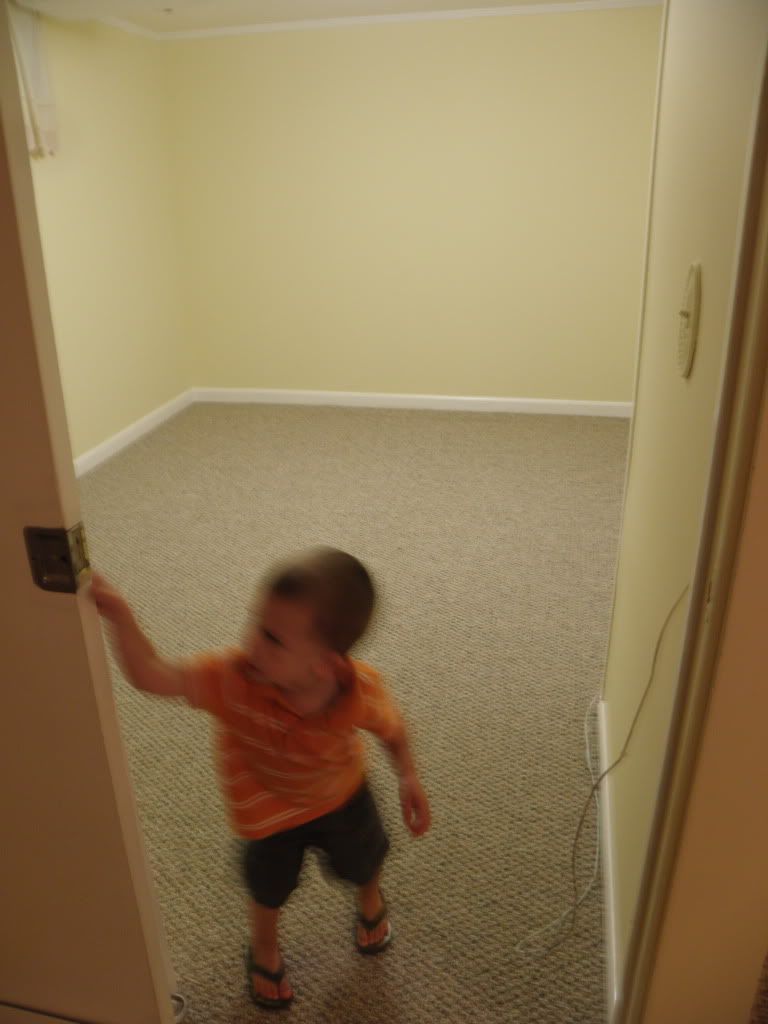 Basement bedroom. Maybe the nicest bedroom at this moment.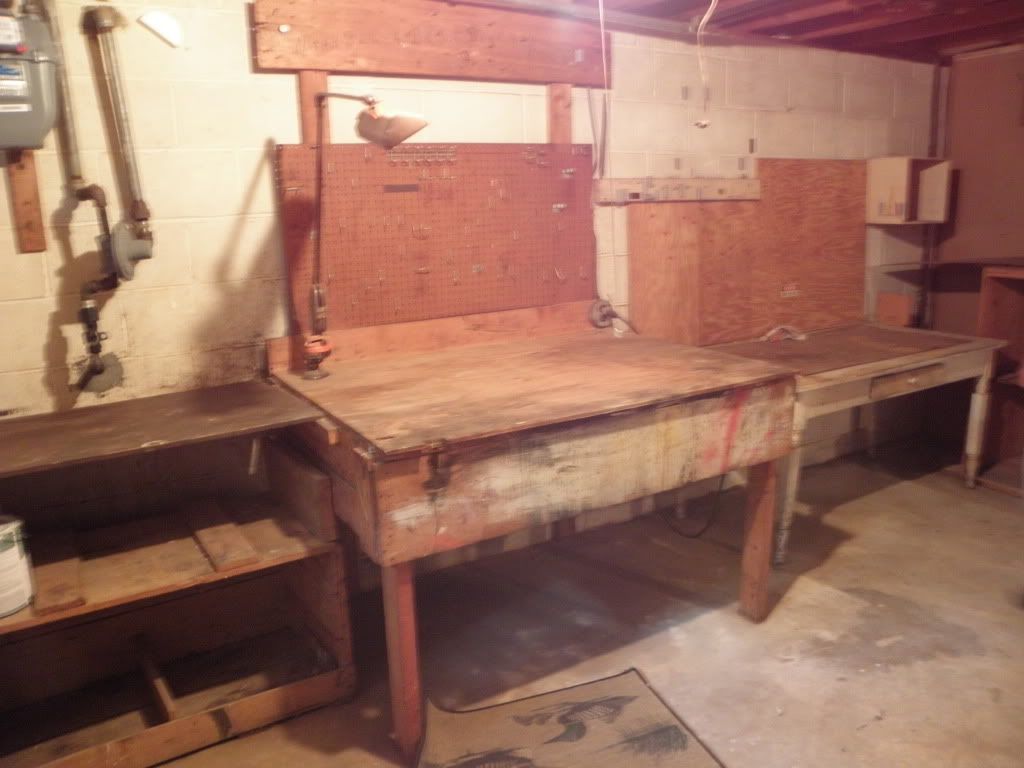 One part of the rest of the basement work/storage area. No photos of the primitive basement bathroom and laundry room. No photos of the front of the house. Will come later.
Thanking God for His many blessings.