This afternoon we had Eli over. He's from Maine going to Bible College here at the school affiliated with our church. We got to know him more and hear more of his testimony. While he's experiencing culture chock (haha, Rye), he's loving Bible College and what God has done in his life over the last few months.
Henry and I tried an experiment last night. I am sure it's done by many in the past… so nothing too original.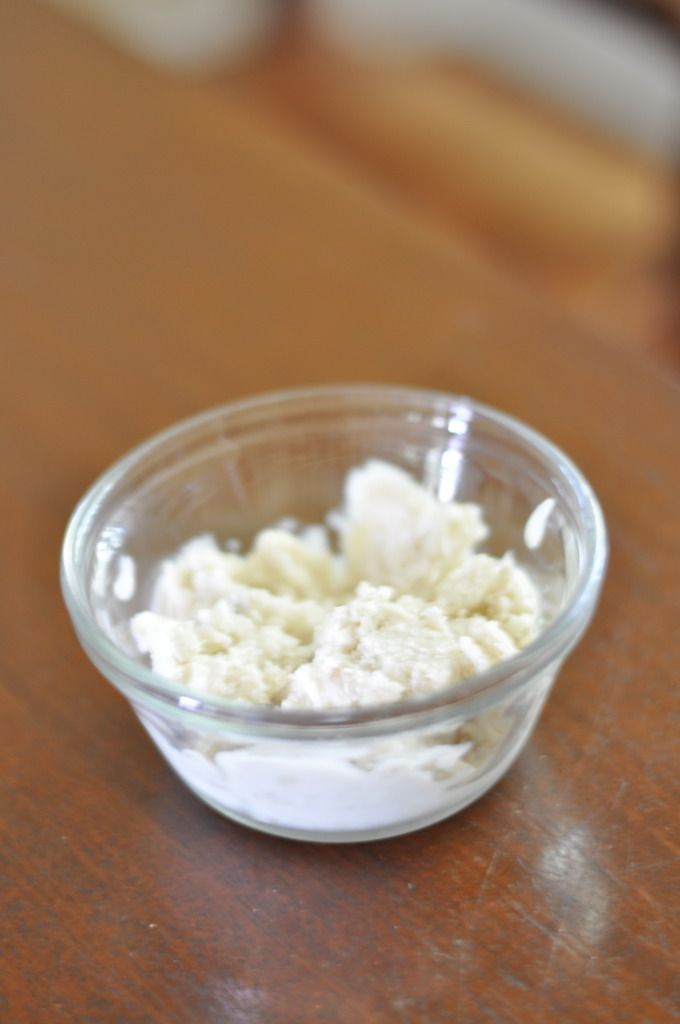 We made some banana, coconut milk ice cream. Without an ice cream machine. I hope to be getting one soon. It's on my list. I think Henry and I ate half of the mix before I even finished. It was delicious!!!
You must use full fat coconut milk from a can. The carton milk is too watery.
I cooked the sliced bananas on the stove top with coconut oil and coconut crystals to get the ultimate banana flavor.
I added some egg yokes to the coconut milk on the stove top (I don't think it's necessary to heat the coconut milk but wanted to kill anything in the eggs we might not want to eat). You also don't have to use egg yolks; it just adds additional nutrients and creaminess.
I also used some Truvia for the first time. I am not sure I even needed it.
The mixture was SO delicious, I think we could have polished it off before even making actual ice cream.
When making ice cream without an ice cream maker, you have to cool the mixture off and then place it in the freezer in a pan. You're supposed to keep pulling the pan out and scraping the edges where it freezes first and stirring it. I did that for about an hour every 15 minutes. Then I fell asleep after watching Mitt Romney's acceptance speech. So, needless to say, my ice cream was a little solid and not so airy in the morning. (I had put it in a plastic covered container in case I fell asleep).
I improvised. Microwaved it and stirred it. It was pretty ice cream like. It tasted delightful. Even Dave raved about it. Then asked me when I was getting the ice cream machine.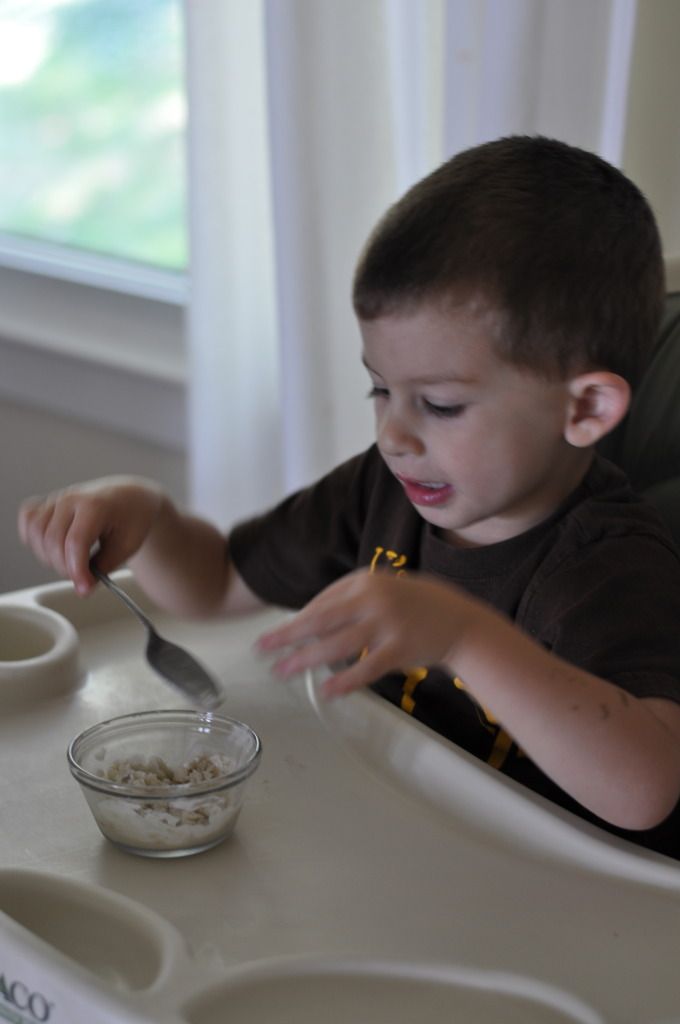 Henry was very excited about our creation and very excited to eat it! It's the first thing he asked for when he woke up. But he had to wait
.
My littlest nugget scared me half to death just before we ate dinner with Eli. He pooped a very green mucousy poop. I tried to call the doctor but, of course, they are off for the Holiday weekend. I then immediately called my mom who assured me it was fine and was able to locate info on why it happens. We think it's because he's teething.
We might have a surprise announcement tomorrow
.