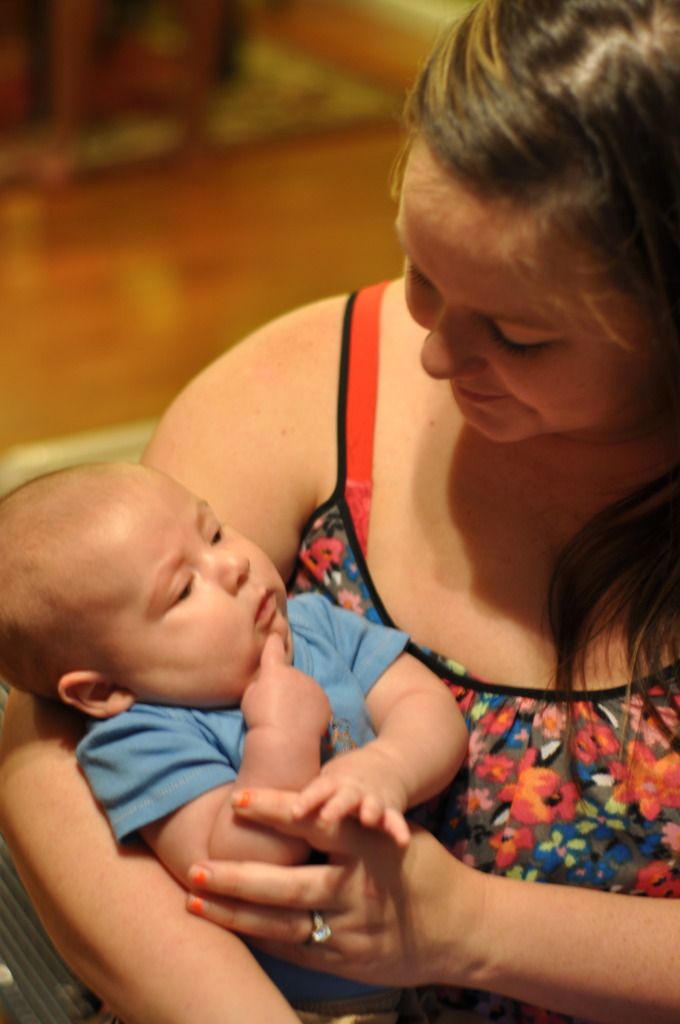 Hudson with cousin Chelsea tonight at Rye and Tim's going away party. They are moving to Budapest to teach in a Christian English speaking school. Rye will be teaching first grade and Tim high school. We are SO happy for them BUT are really going to miss them! REALLY. We are thinking about that part though.
Earlier today with Me-maw.
Henry having a complete blast tonight.