Matching outfits from cousin Annie.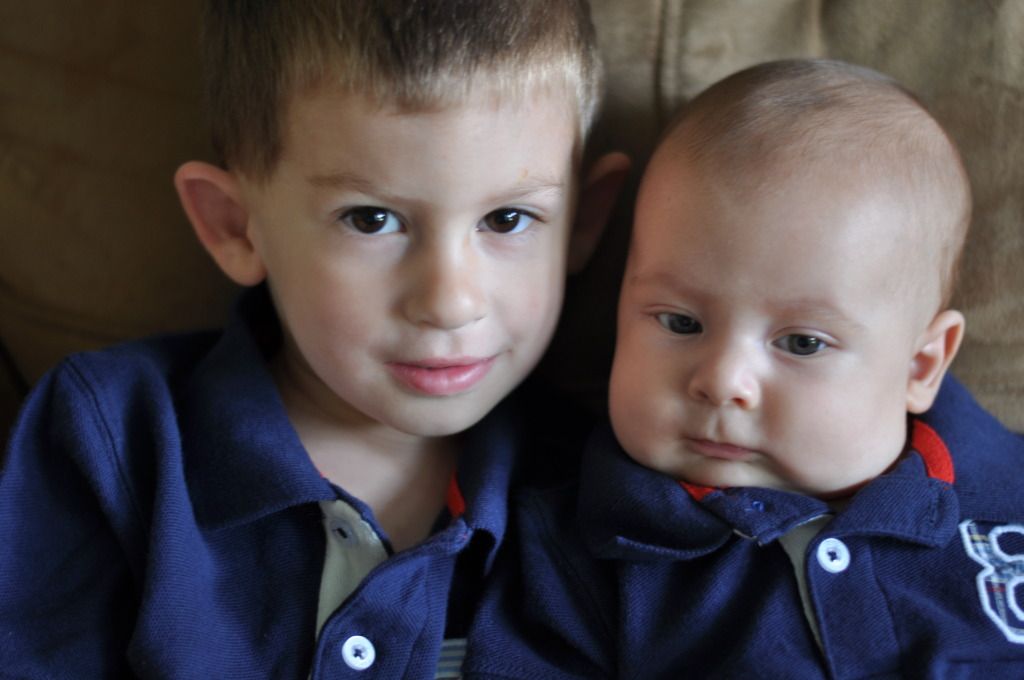 Just before our photo shoot we were running around like crazy getting ready for church this morning and Hudson was screaming his head off. Thankful he calmed down for some pictures!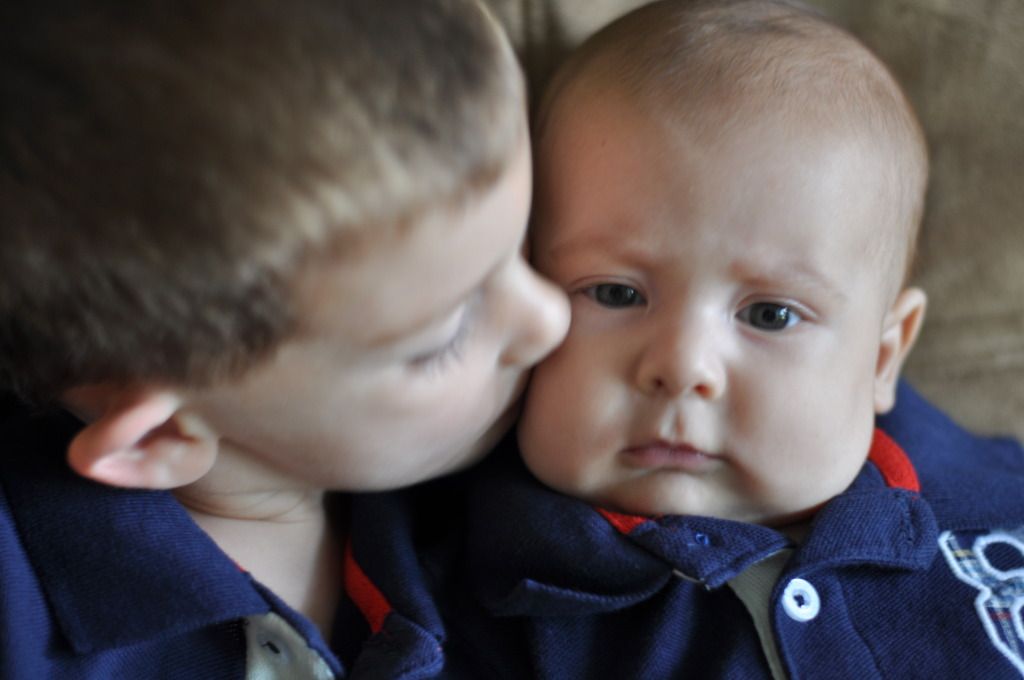 I love this picture.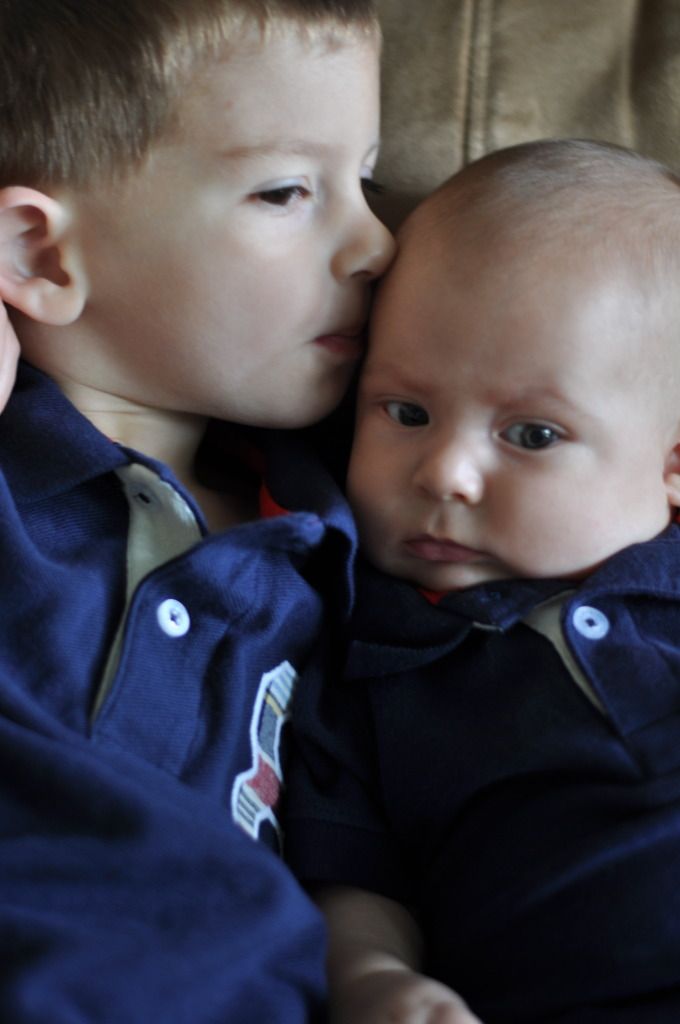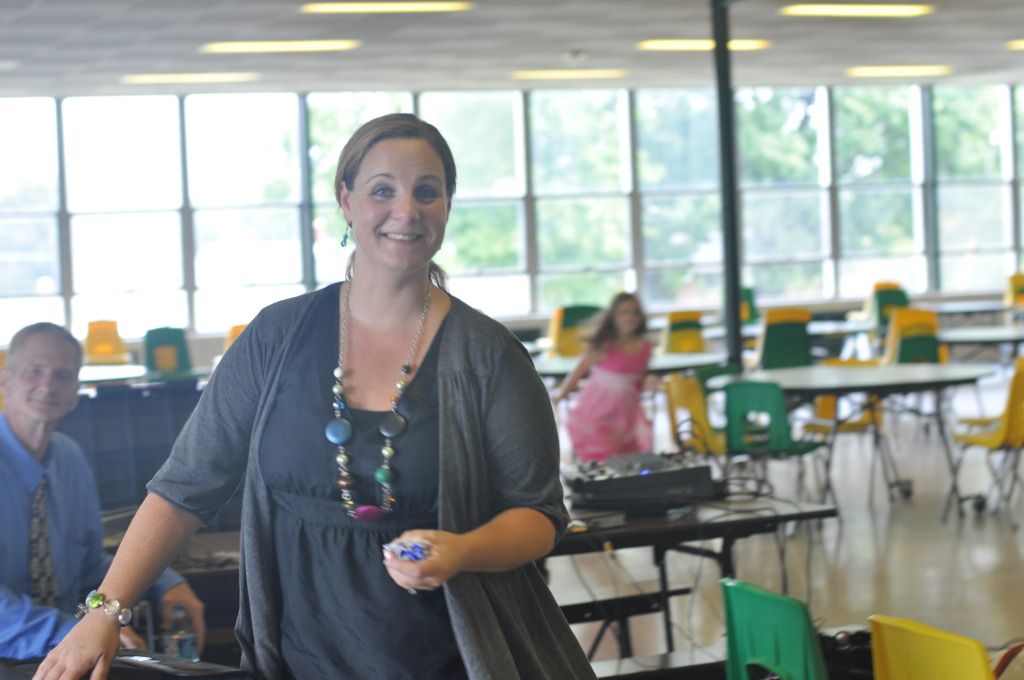 Robin, the pastor's wife, getting ready for church in Dundalk this morning. The church meets in a high school cafeteria.
Pastor Jeff, the pastor of the Dundalk church, and David talking before church.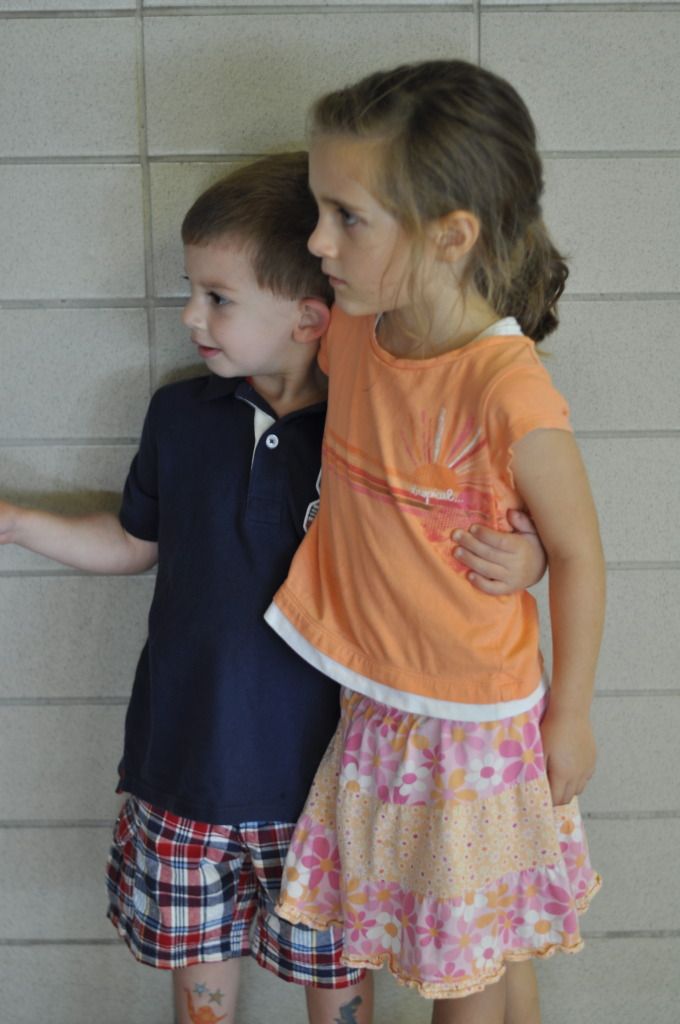 Henry and one of his best friends – the younger daughter of Pastor Jeff and Robin.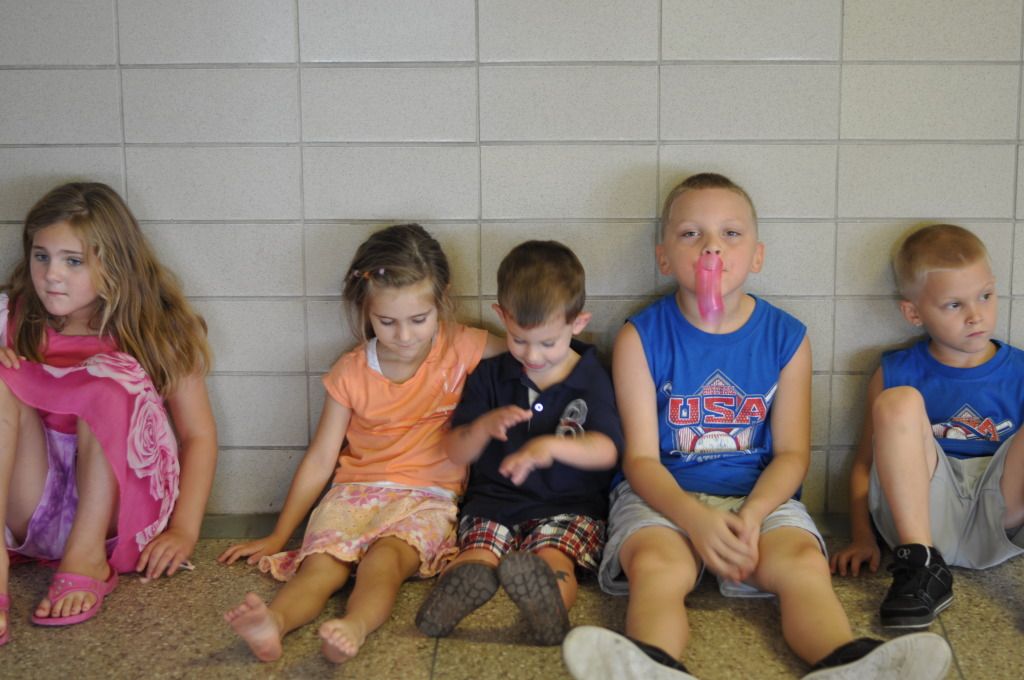 Calming down before church.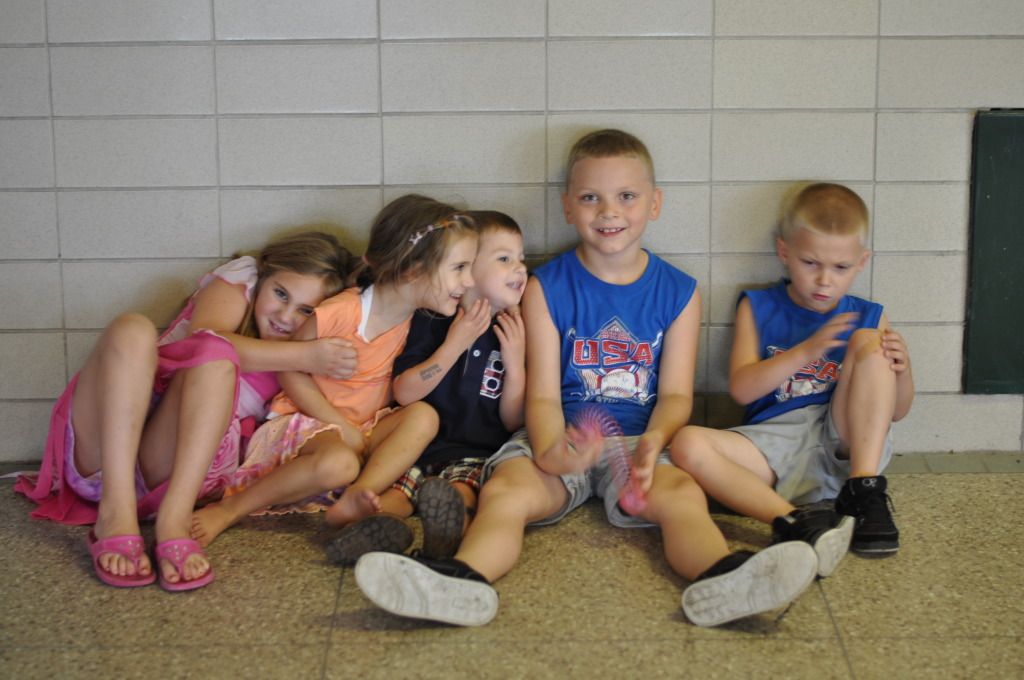 Henry, Alan and the dogs hanging out by the river at Grandpa Butch and Grandma Linda's house this afternoon.
The Umstead family getting ready for crabs.
Henry got one of his gluten free cupcakes
.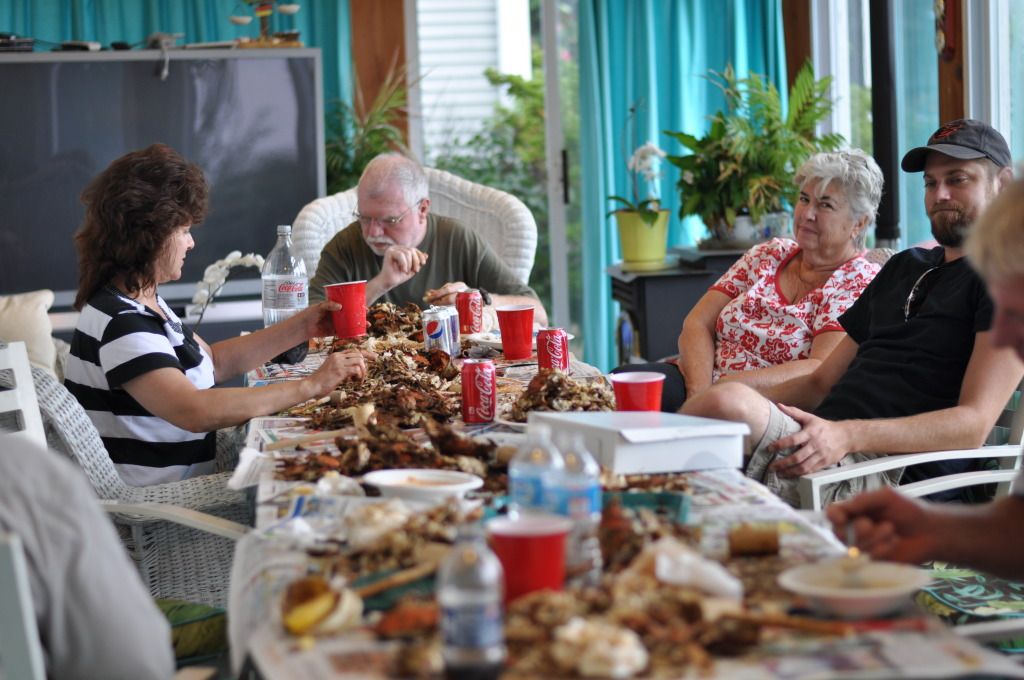 At the end of the feast. For Kelly and Tom
. Desi braved the elements for all of us to gather all of these crabs along with Glen, Grandma Linda and Grandpa Butch.
Desi wants Tom and Kelly to know how fully she is from all the crabs. Alan (at the end) claims he only ate five but he was eating for hours. Maybe he was picking them for Asia and Bailey (the dogs)
.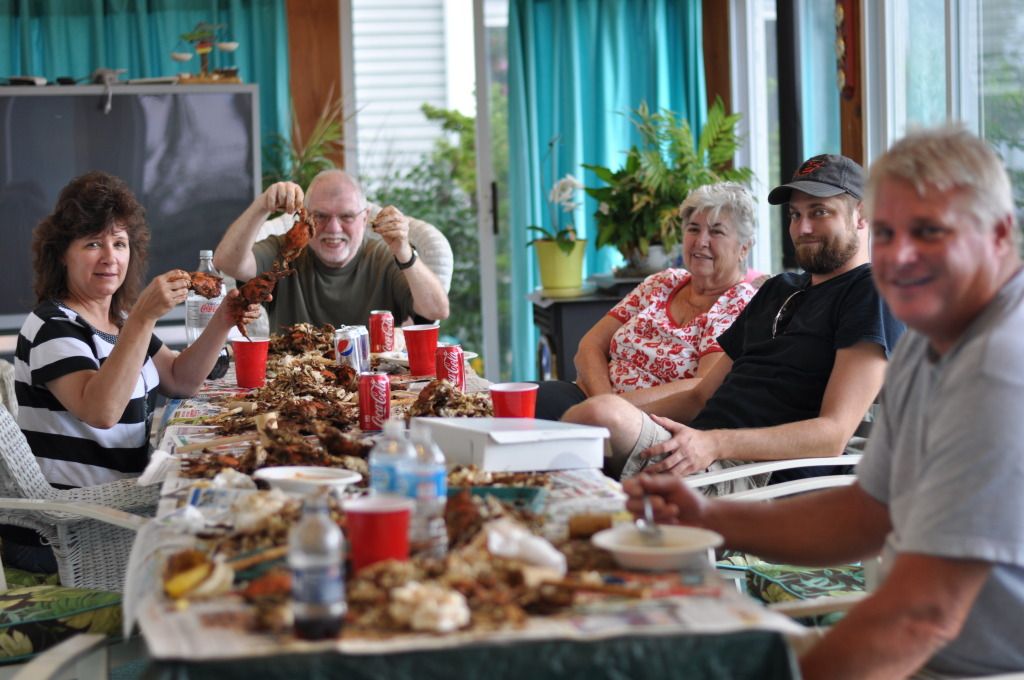 Everyone's full and there are still crabs left.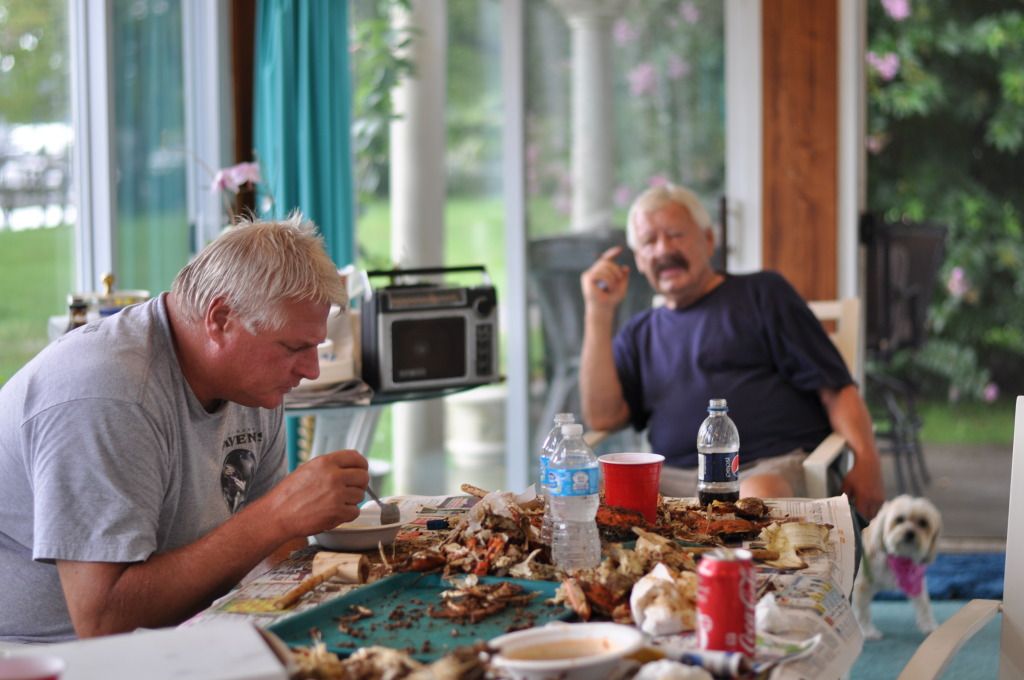 I meant to take a photo of Grandpa Butch but focused in on Glen eating.
This gathering was our annual Umstead crab feast (though we have already had a few this year) in lieu of our normal Labor Day Picnic because Grandma Linda is having surgery. Please keep both of them in your prayers.