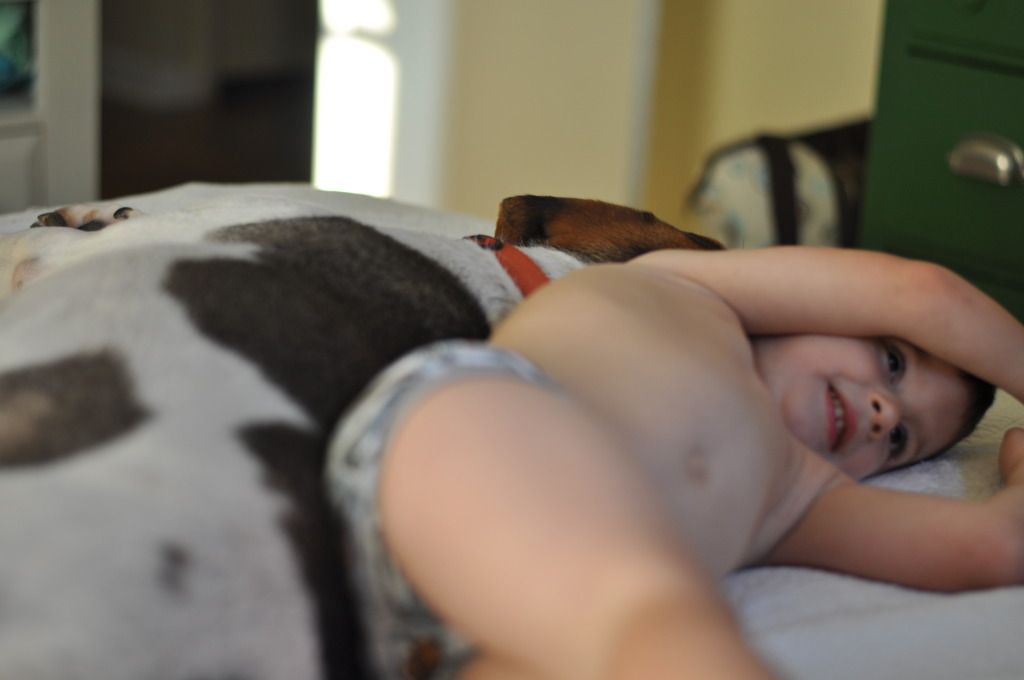 We have been giving Maggie some extra special love and attention since we found out yesterday around noon. It was never made clear when we should put her down. When she woke up this morning we thought it would be today because she seemed so miserable. And then she seemed to rally a little. I talked to the vet and he said that he can't tell us when. We need to make that decision. We decided to revert back to original plan after hearing and giving ourselves the weekend with our beloved Maggie to say goodbye and then regroup on Monday to see how she is doing. We, of course, would take her in sooner if she seems to be really suffering.
Maggie has been sleeping in Henry's bed over the last few weeks. It makes me smile and cry at the same time. I am glad she wants to be close to her boy in her last days. I took this photo when I woke up to feed Hudson in the middle of the night last night.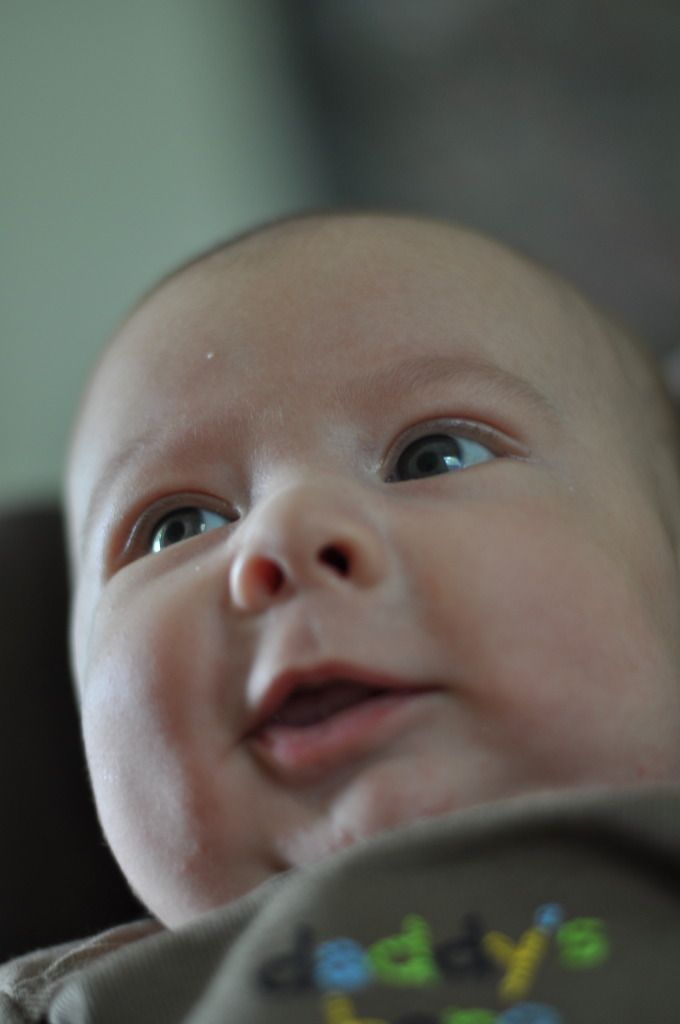 Hudson giving me smiles yesterday.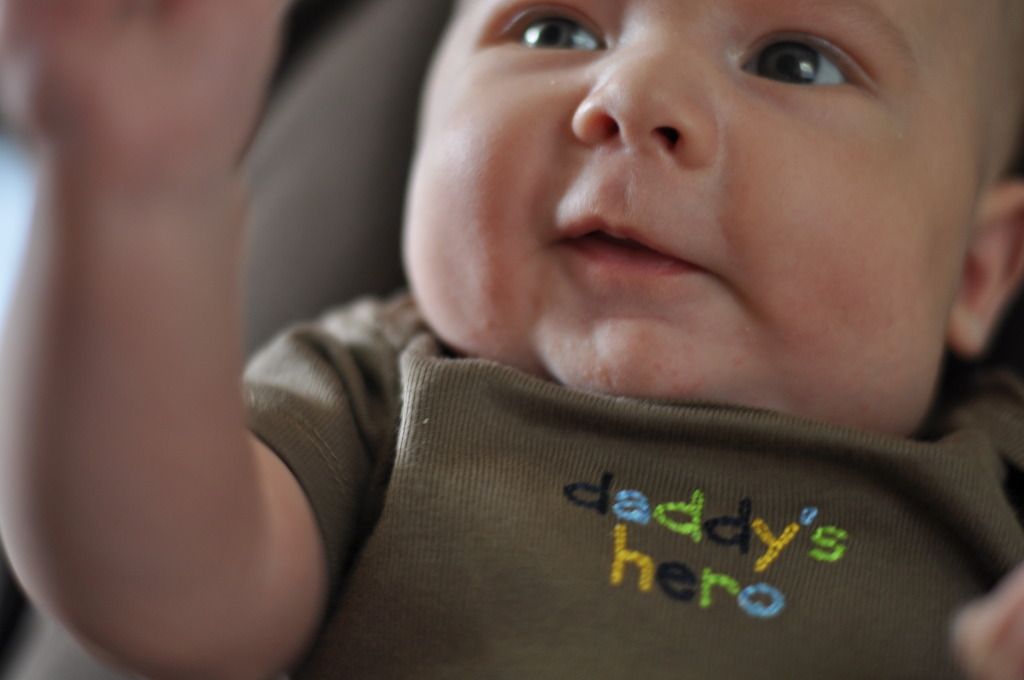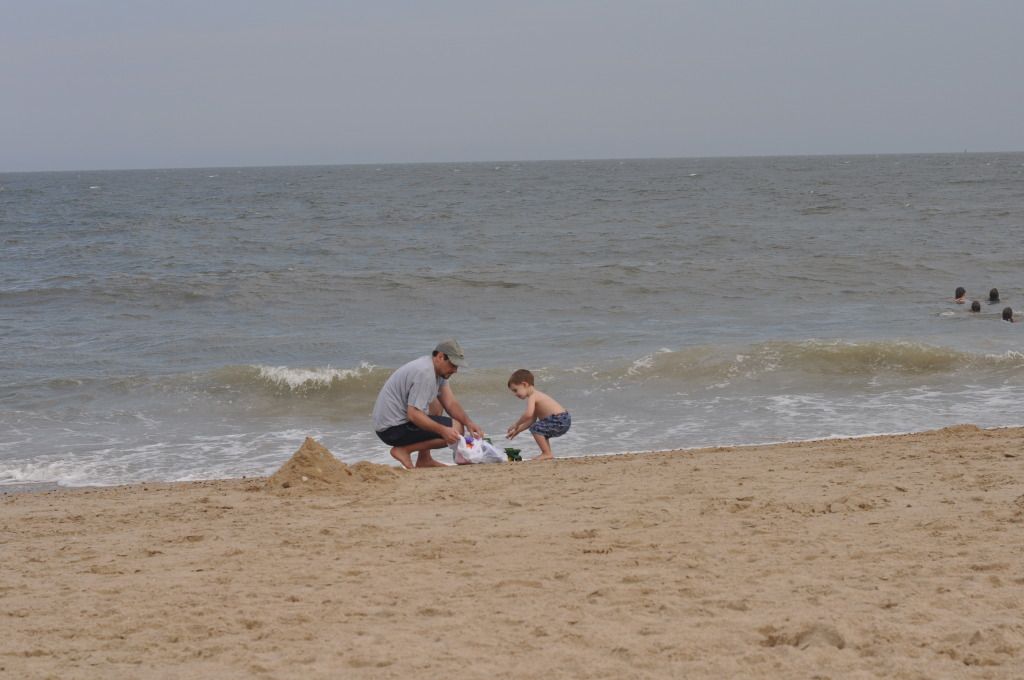 Today was our planned beach day as Henry's reward for successfully potty training over the past weeks. We cancelled the trip when we were thinking today might be our final goodbye to Maggie. Then around noon, Dave decided he was up for it and then it made me up for it.
Hudson's first time on the beach. He loved the sounds and the breeze but wanted to be held the whole time which proved to be challenging since the baby shad tent was very small and little hot for both of us.
Henry was scared of the waves like last year, but Dave was able to convince him to go in with him. He ended up having a lot of fun in the water with daddy.
Our little potty champ had a potty challenge today. He had diarrhea on the way, at the beach and on the way home. Poor little guy. We had to pull over on the way to the beach so he could go on the side of the road. Sorry. It was an emergency. He did so well holding it. Dave and I had a good chuckle about how our beach trips have changed.