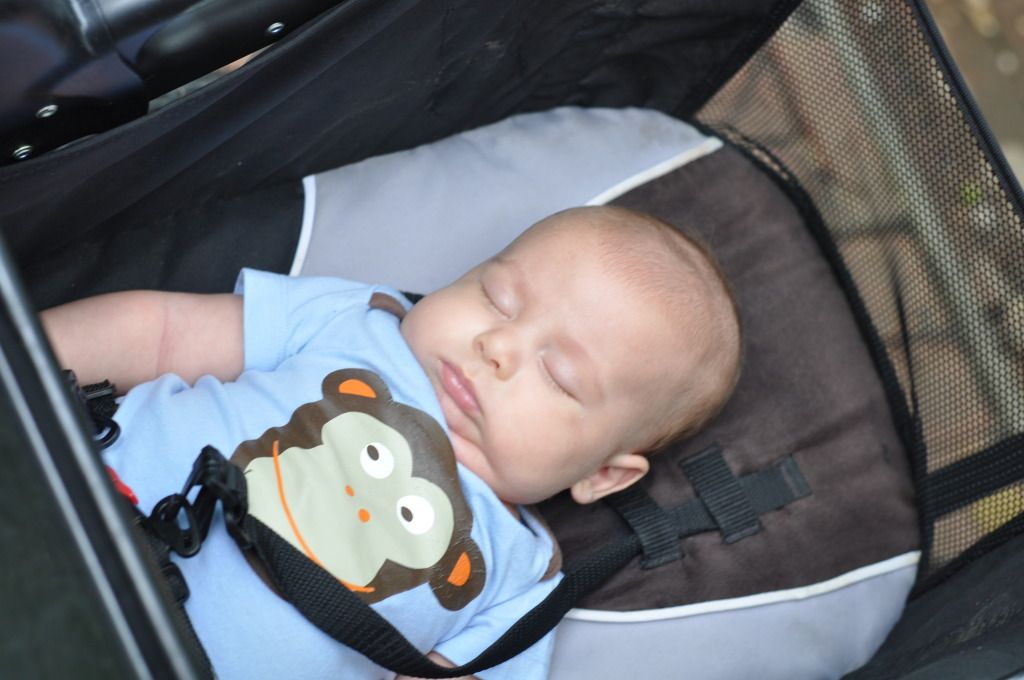 Hudson is much more of a napper than Henry ever was.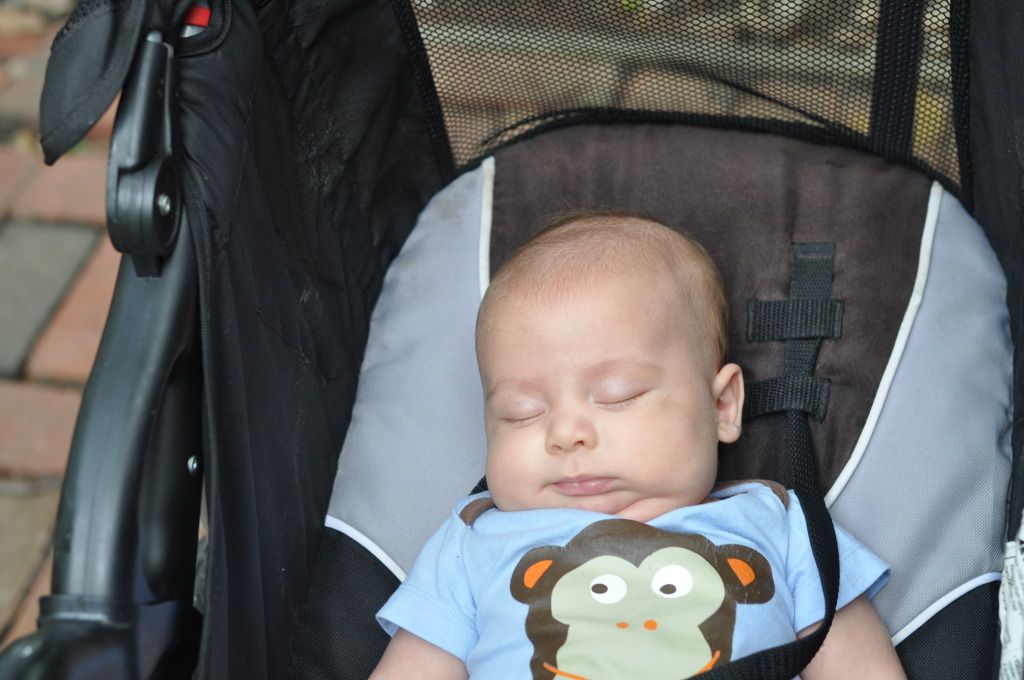 This much cuteness should be illegal.
Strapped in.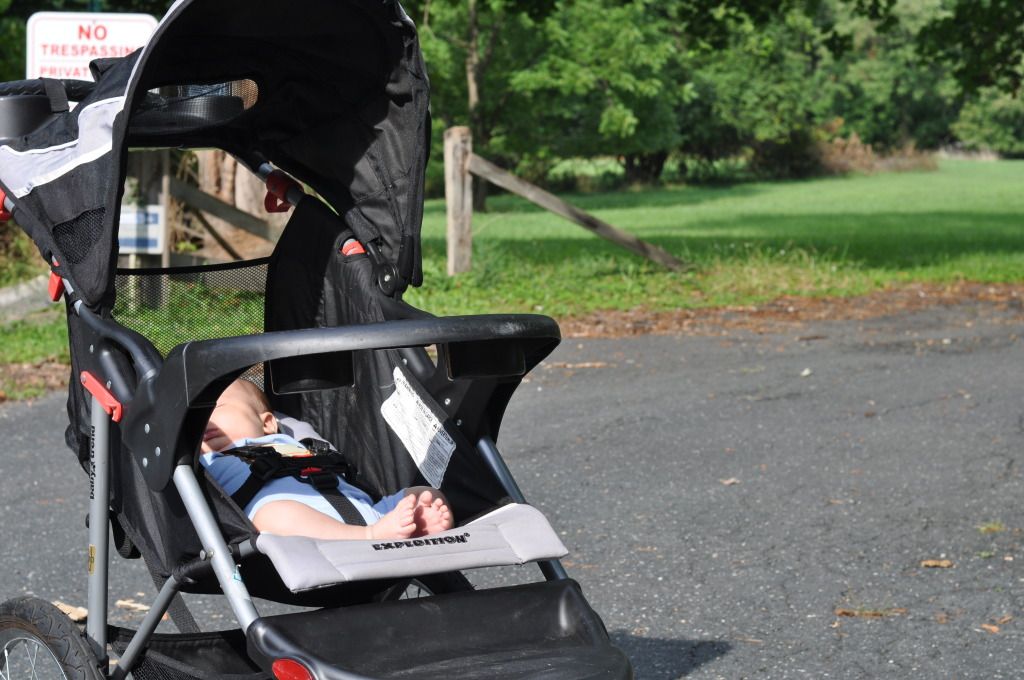 The deer field near our house we always visit on our family walks. It soon will be another development. Quite a bummer. It's the prettiest part of our neighborhood.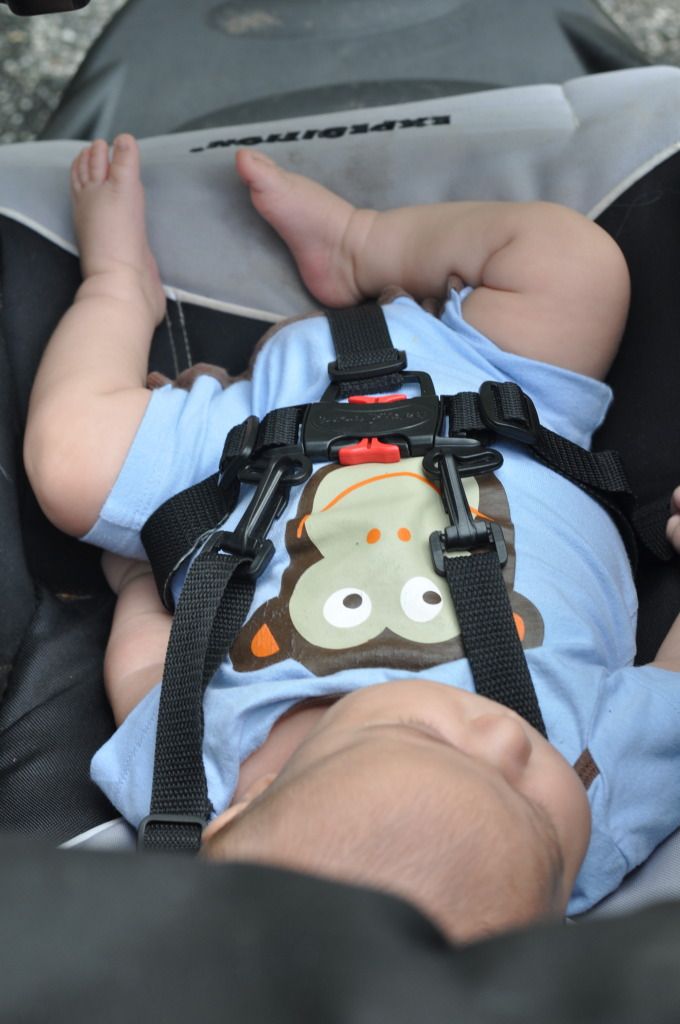 Still sleeping when I got home!