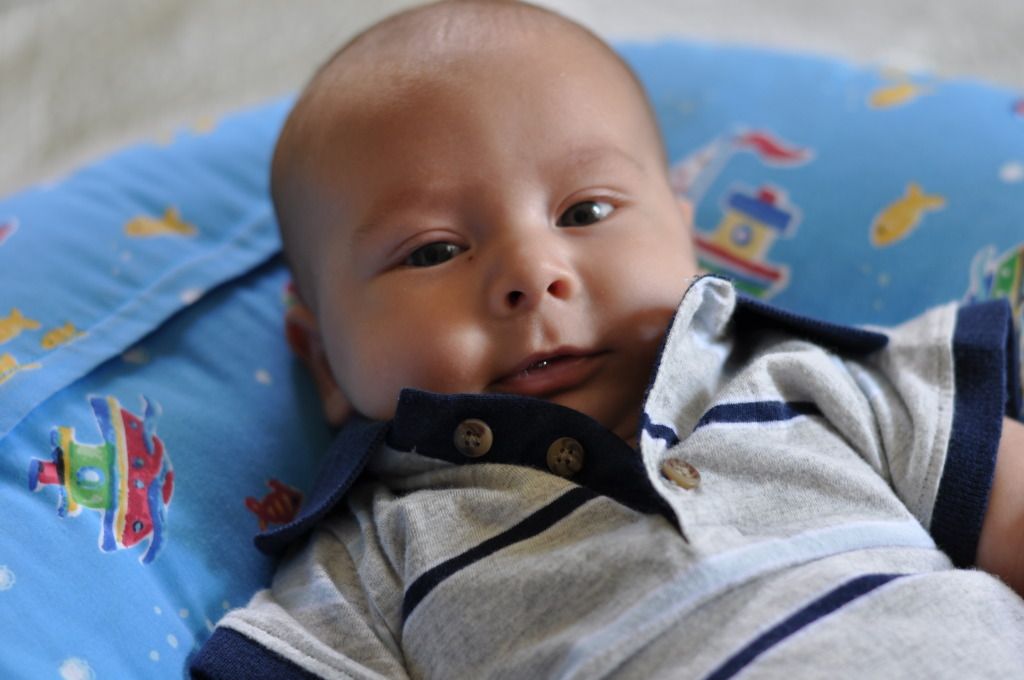 His Cuteness is 10 Weeks Old Today! Can't believe it but he seems so much older!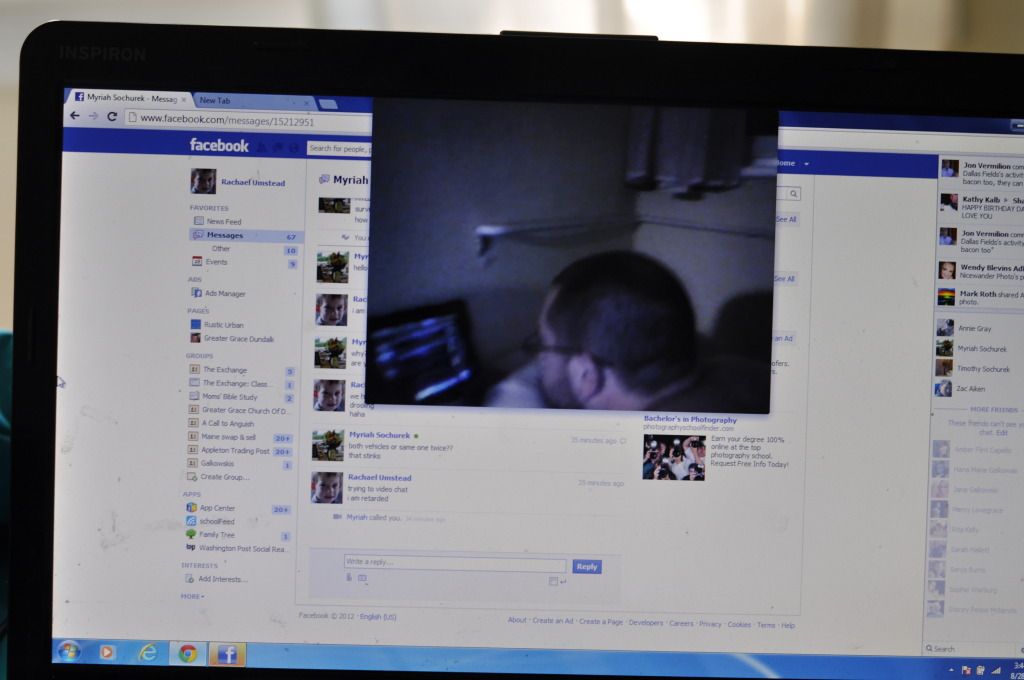 Would you find this video chat session a little sketchy?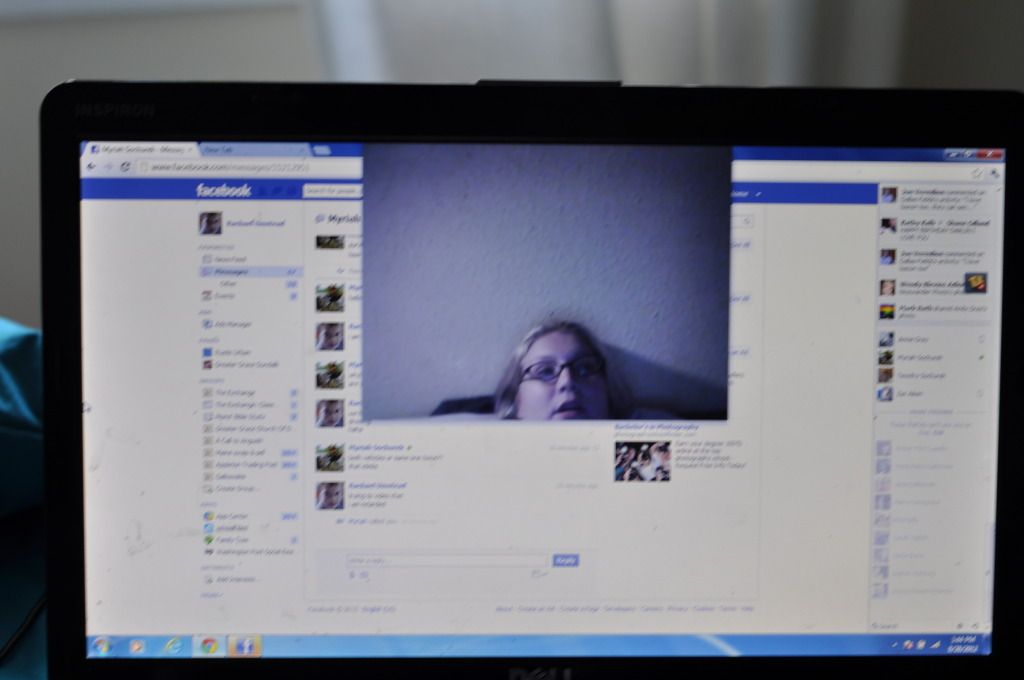 Just the top of a head peering at you through the computer?
Actually, it was quite funny and quite fun to chat with Rye and Tim as they got ready to fall asleep for the night in Budapest, Hungary. Myriah made it through her first day of first grade and Tim made it through his first day of high school. I am so proud of them!