Henry has been a very blessed little boy today. He got to spend the whole day with both Mommy & Daddy. Had his new favorite breakfast of gluten-free, dark chocolate M & M pancakes, a surprise visit from Memaw, and a lot of fun with Daddy!
Memaw found out that Henry takes over being the doctor every time he goes to my prenatal checkups. Everyone there, including my amazing doctor, goes along with it and gets quite a kick out of it. So Memaw brought him his own doctor equipment and he actually let her have a turn.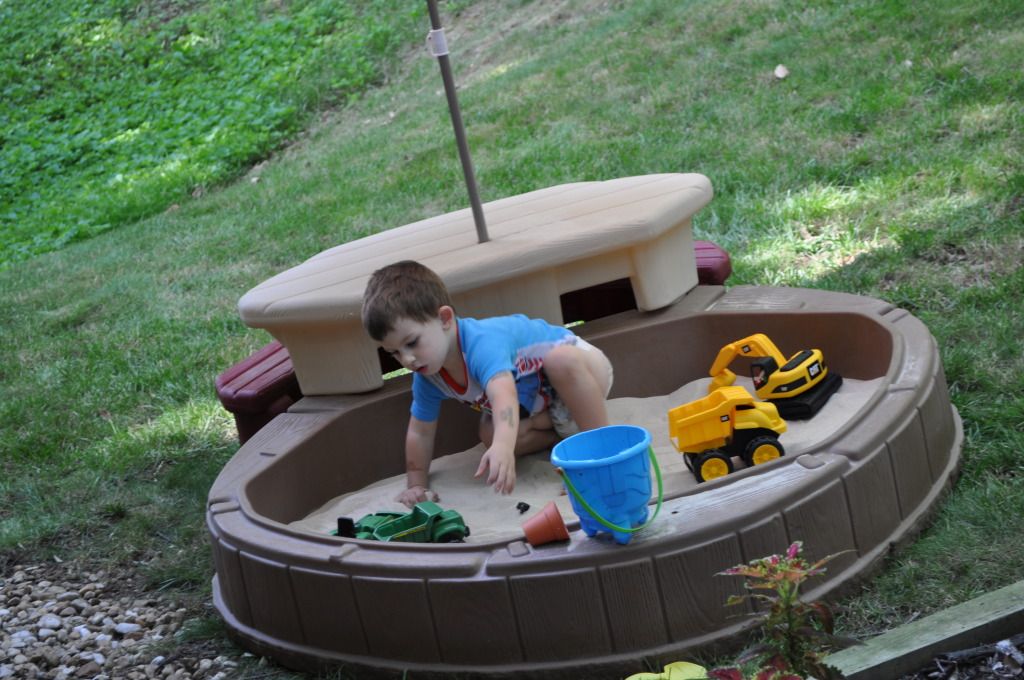 Daddy was determined to get him a cool outside toy today. He found this sandbox online, went to the store to get it and then set it up for his little boy.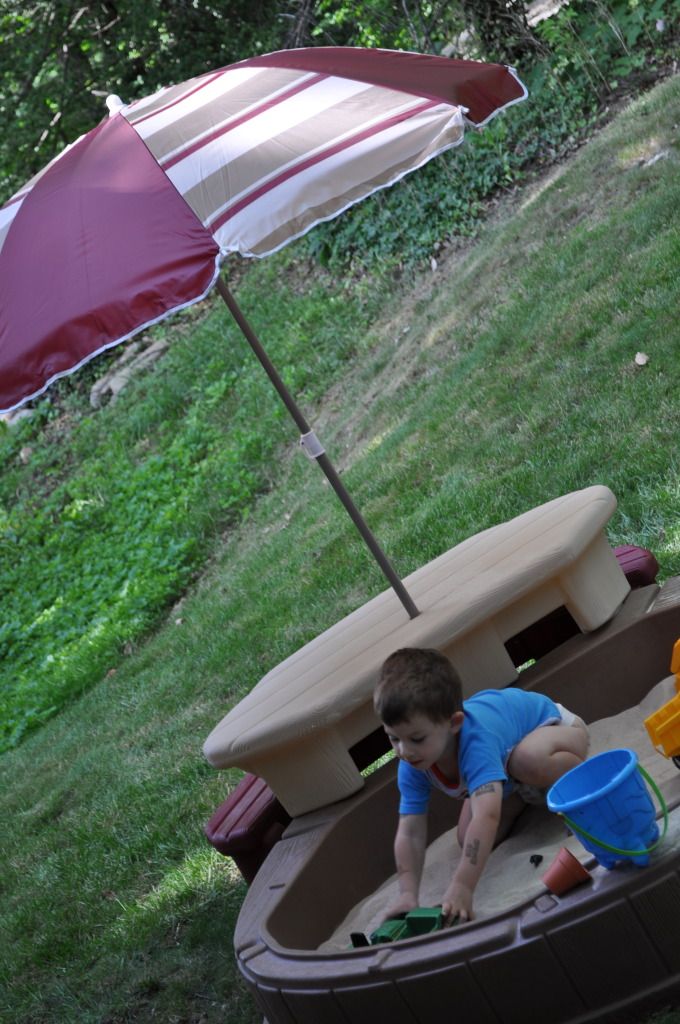 Notice Henry's late afternoon outfit? Yup, we pretty much didn't change until before dinner. My cousin Annie and I were texting around noon and I told her we were hillbillies playing in the backyard in our pajamas. And then she told me she was out lawn saling in hers! Great minds think a like!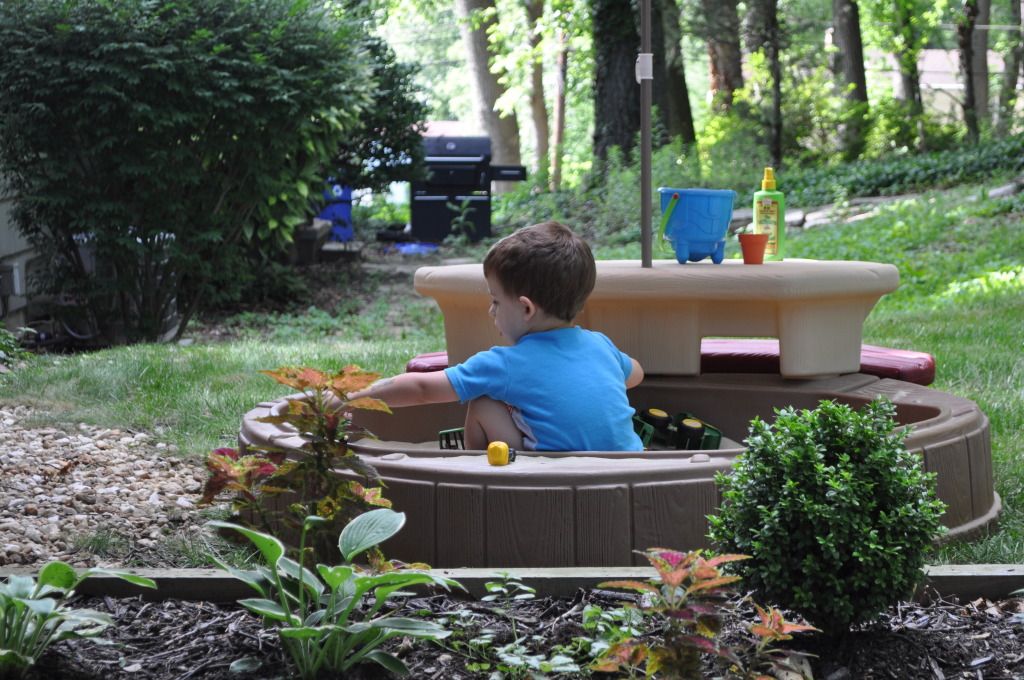 Daddy has also been making runs to the hobby shop for Henry's train. Stacey & Johnny gave Henry a really nice train set for Christmas and Dave created a table for it in the basement so they can keep adding to it together as a hobby. Today he went to get some green turf like stuff to put under it and he's still in the basement now working on it. Dave is reliving his childhood through Henry and it's so cute!