Hudson is 7 days old – growing up too fast already. Here he is with his big brother on his first visit to church. This week is our church's international convention – a week when all the domestic and international missionaries come together for a conference at home base in Baltimore. It is great refreshment in the Word of God and fun with friends.
Tim met Hudson tonight too.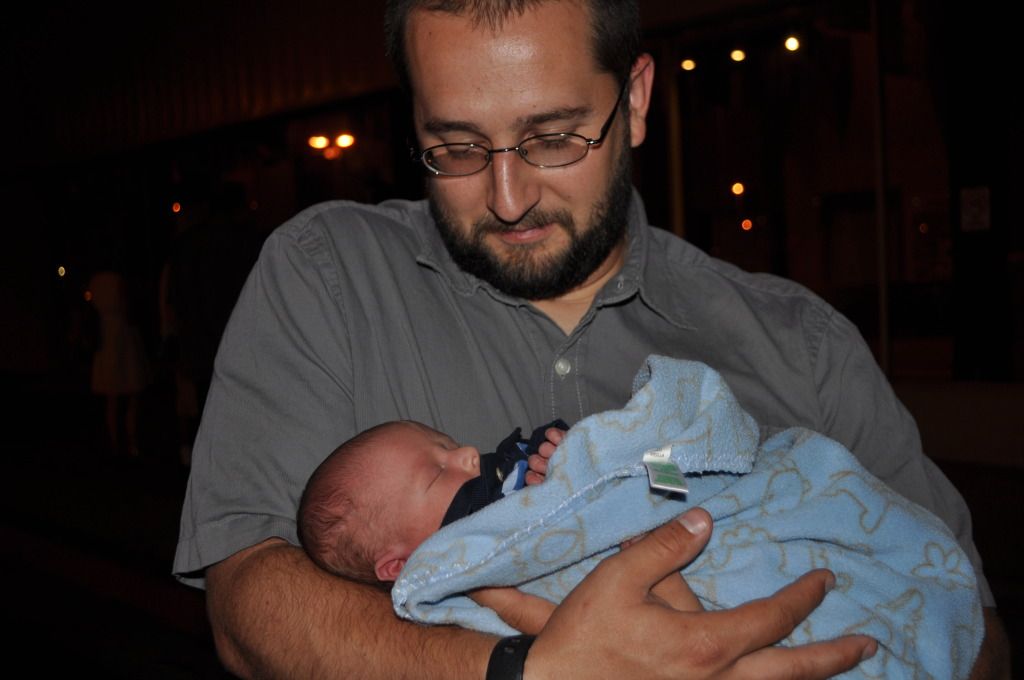 Tim was brave and held the tiny one.