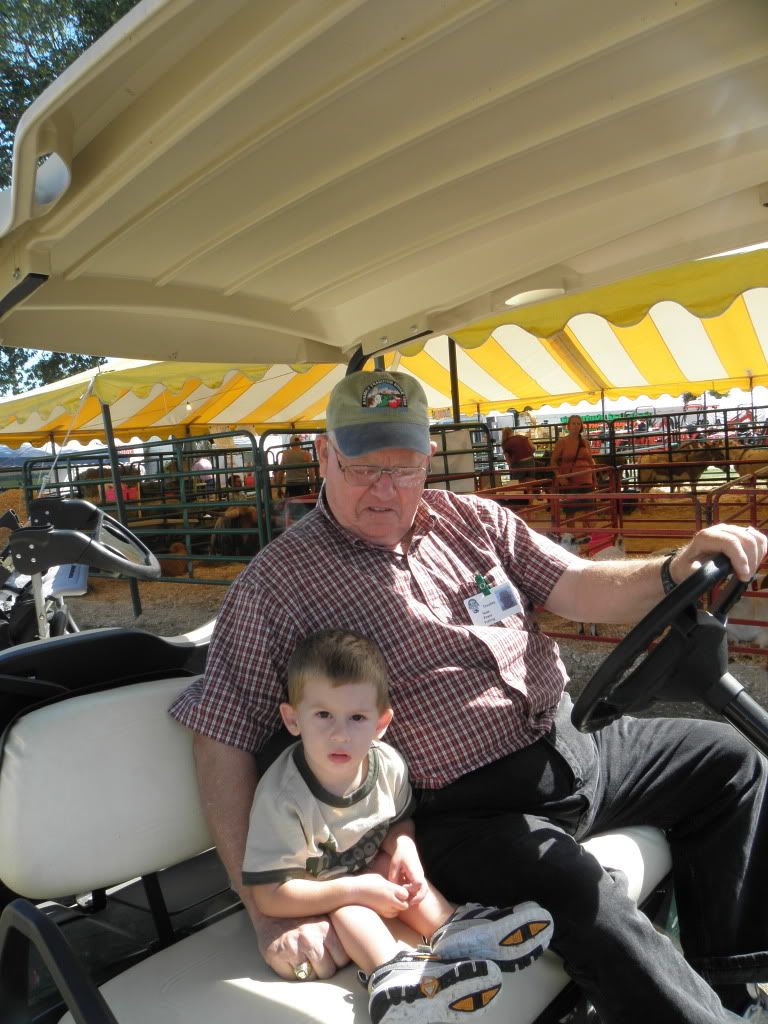 As I mentioned in previous posts, Henry and I recently returned from a trip to Maine to visit my family thanks to my mom who let us use her time share. Above is a picture of Henry with my Grampa. Henry loves Grampa Pease and loved being at the fair so much (thanks to Grampa Pease) that he refused you leave. You can tell he wasn't very happy with me in this photo.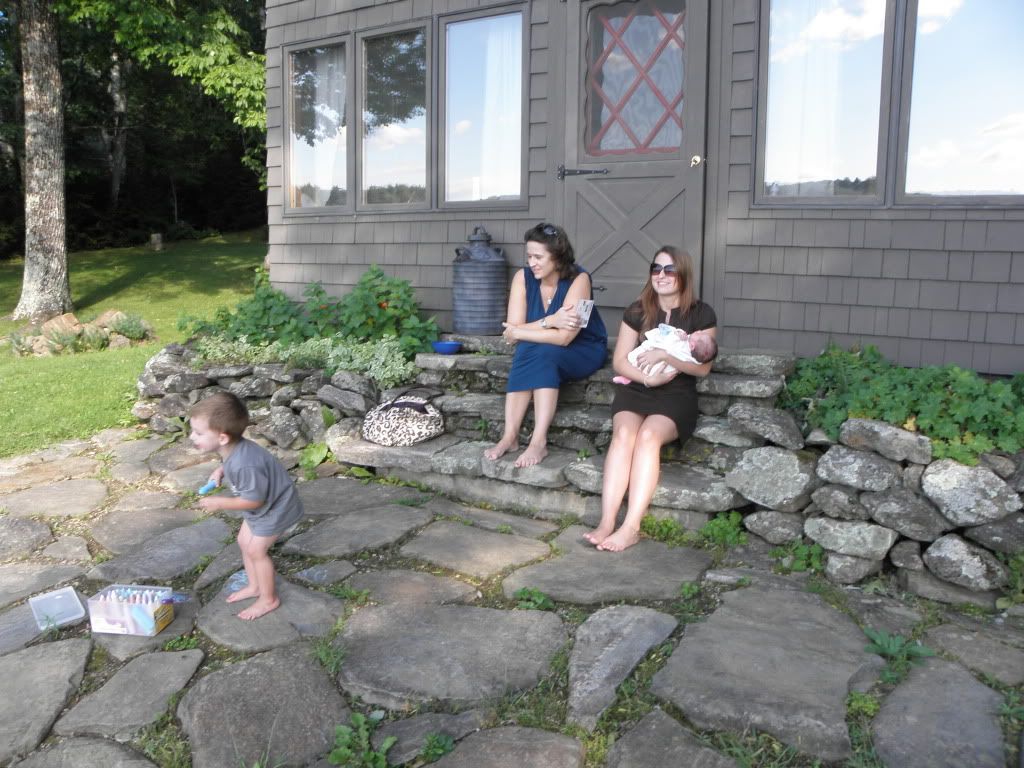 My sister Jana just had her second child almost 13 years apart. Jana is in the blue and my sister Tia is in the brown holding baby Stella. Henry is my child aka the ghetto child because he had a blow out at the Windsor Fair and I actually had to wash his shorts out in the sink there!!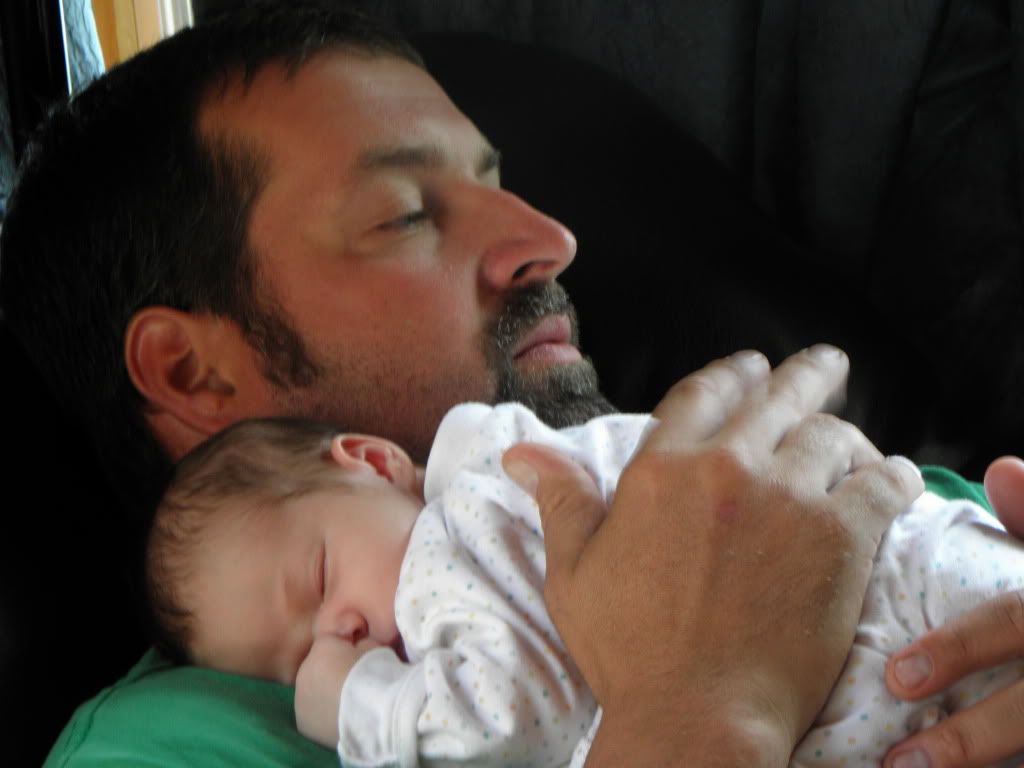 If Jana didn't give birth to this little nugget, you would never know she was related. She looks JUST like her daddy Eric.
Here she is sleeping in her aunt Therese's (Tia's) arms.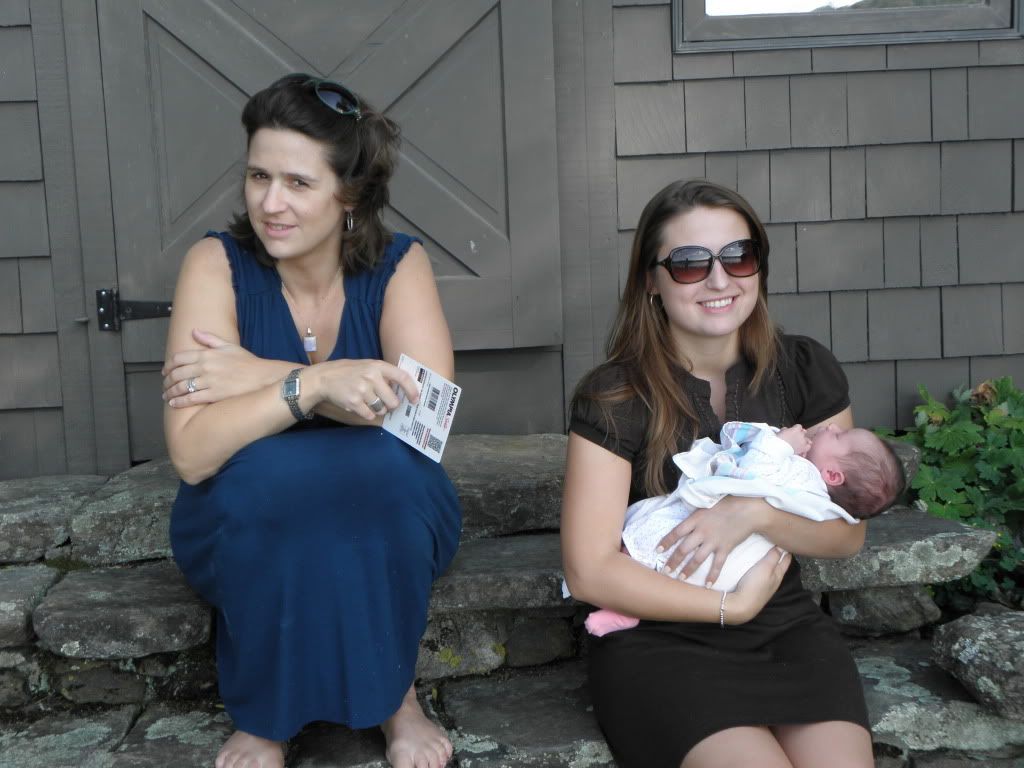 My beautiful sisters Jana and Tia. And Precious Stella.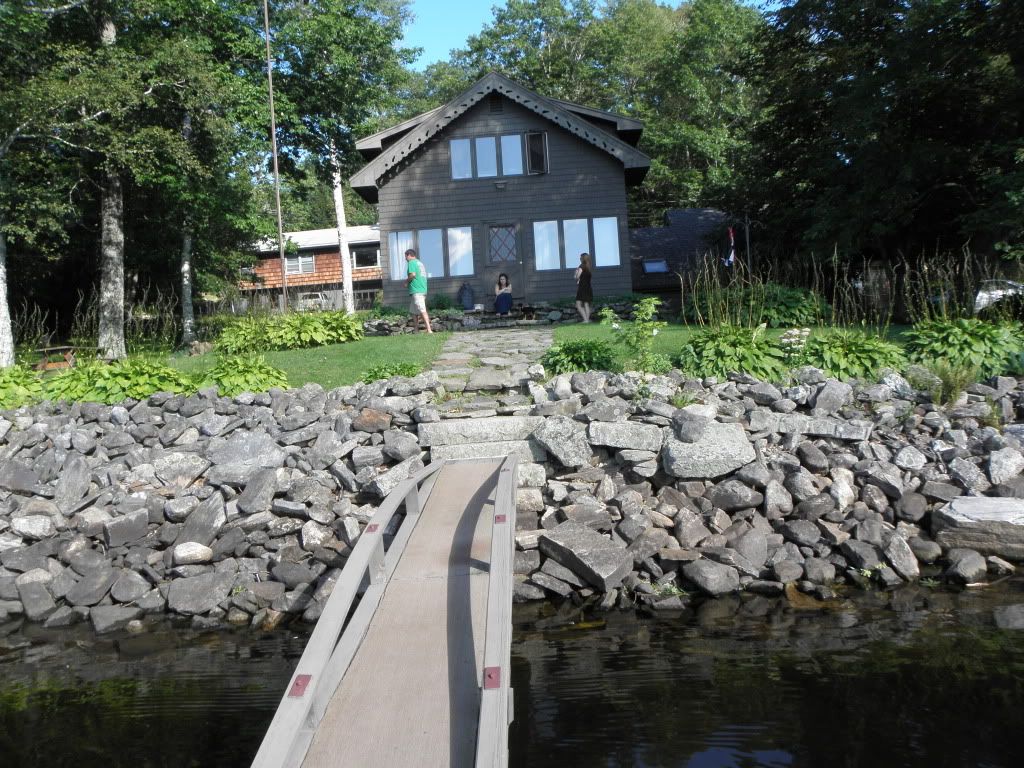 Jana, Eric, Hana and Stella have quite the pad on Norton's Pond in Lincolnville, Maine.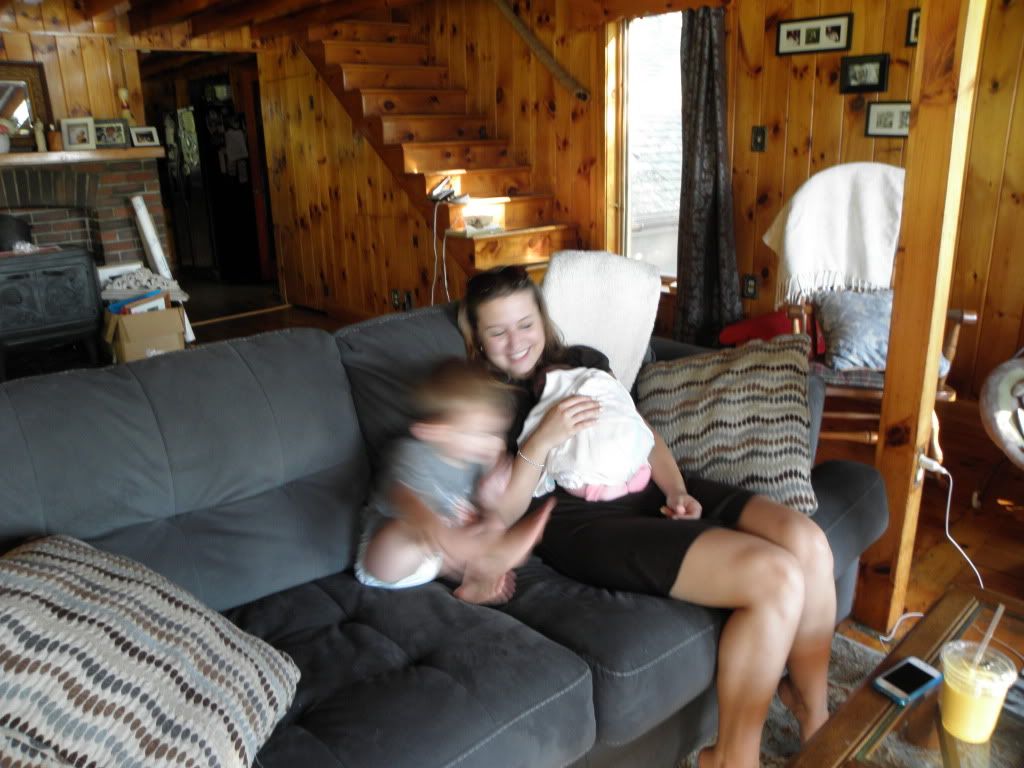 When I told Henry we were leaving, he said goodbye to me and sat next to Tia.