Some of you have been waiting for…
I had mentioned when I returned from Maine Dave/Daddy had a big surprise for us. The Sunday before we left we took Grandma Valerie, Dave's mom, out to lunch for her birthday. She had never been to Ikea, so the four of us walked off our lunch browsing the furniture. When Henry saw one of the kid's rooms set up, he ran into it and said, "Henry's room." Well, here is the result of that statement.
His words became a reality when daddy spent Thursday night (the night before our return) purchasing and setting his room up.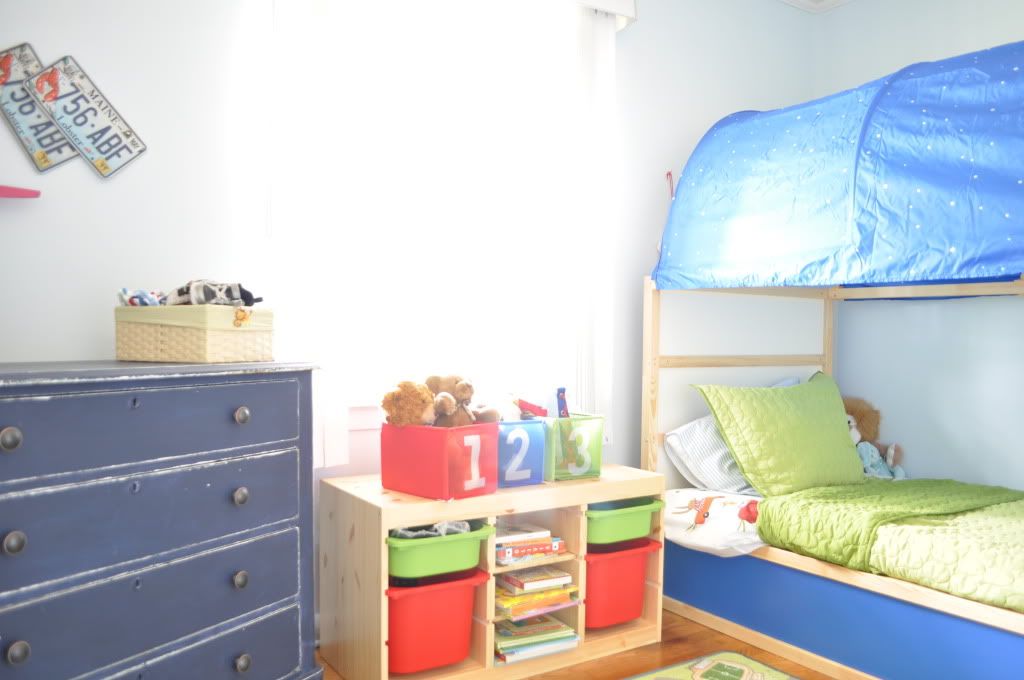 Now, the walls still need to be painted and we need to get the wall hangings rearranged. I must say that I was in complete shock when I saw it. Dave did such a fantastic job!!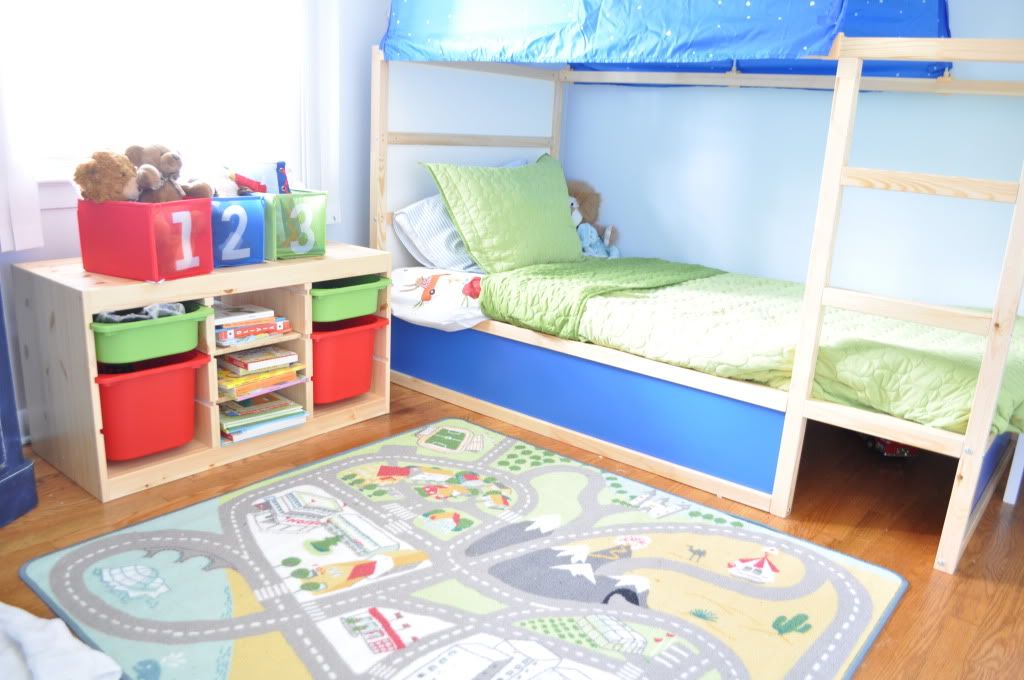 And the icing on the cake is Henry has slept in his room on his big boy bed every night but one since we returned – we returned 9 days ago. What a big boy!!
I didn't take photos of the lighting, but Dave also got a moon light that goes under his canopy on the wall, so we can read books and a sun light over his overhead light. So cute and such a wonderful father.