Henry and I are back from Maine tonight. He's a wreck – needing a vacation from his wonderful trip. But we are so grateful for the wonderful time we had with our loved ones. And we came back to a big surprise from Daddy. I was kind of wondering why things were kind of messy and trying my best not to be grumpy over it when the truth is, I just had a long day traveling with a severely over tired little trooper of a two year old. But the big surprise explains everything. I'll show you photos soon along with our photos from our trip.
I also am trying something new out that I sort of mentioned before. I keep vacillating on doing a second blog just for my hobbies. So, we will see how God leads. I tried it out this week with a furniture redo that I also posted on my blog.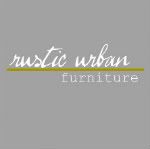 You can check out the new blog by clicking the link above. Not much there yet, and like I said, Not sure if I will go forward with it.
I am reading a great book call The Last Sin Eater by Francine Rivers. I mentioned before that my friend Beth got me hooked on her Mark of the Lion series. I think people are weirded out by the title of The Last Sin Eater but it's based on a custom that came from Wales and Scotland and it's a great illustration of man's need to rid himself of his guilt and sins. I love how the author ties history, fiction and the Gospel together. I think others may find it sketchy that the main character is conversing with an invisible girl who is leading her towards the Gospel. I think that it's fantastic that the Gospel is clearly woven without taking an liberties with the actual Gospel message and am very impressed by the author's work. I am half way through, and, so far, I highly recommend it. Brilliant.