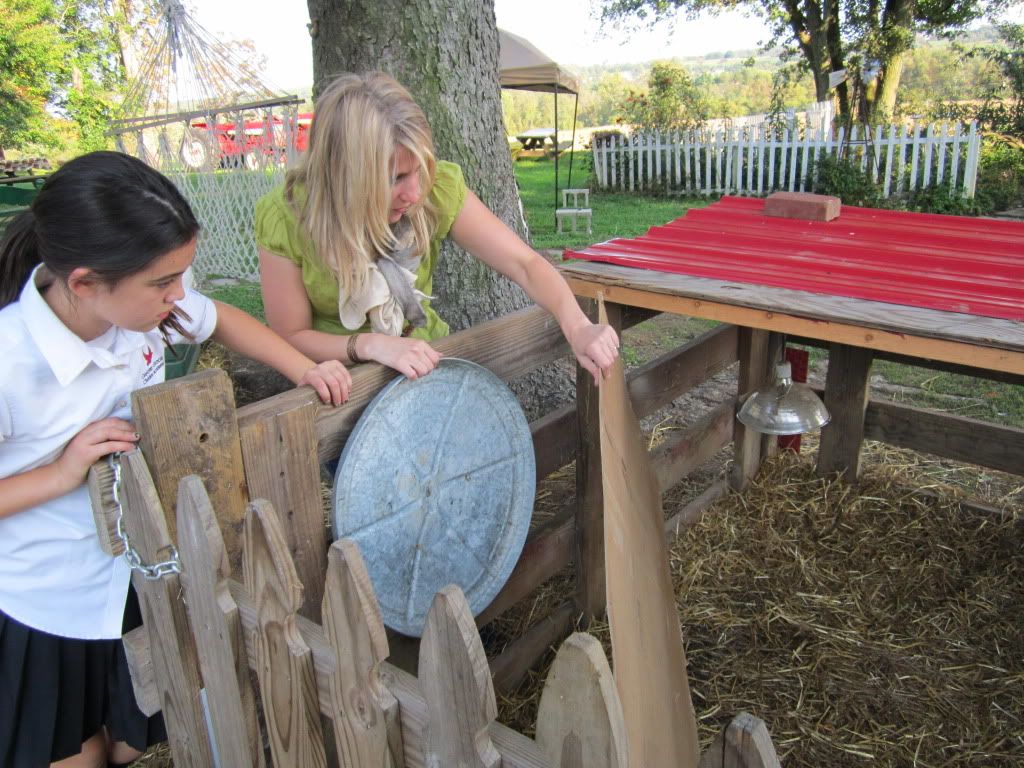 It became very clear that a strategy was needed to get one of the piglets away from his/her mother. Quickly dodging the bites of a huge "she" pig was becoming more and more risky as Mika, Stacey and I attempted to grab one of those fat little stinkers. Our first line of defense was a trash can lid and grill cover. We moved to more coverage with old dresser backs and left over bead board.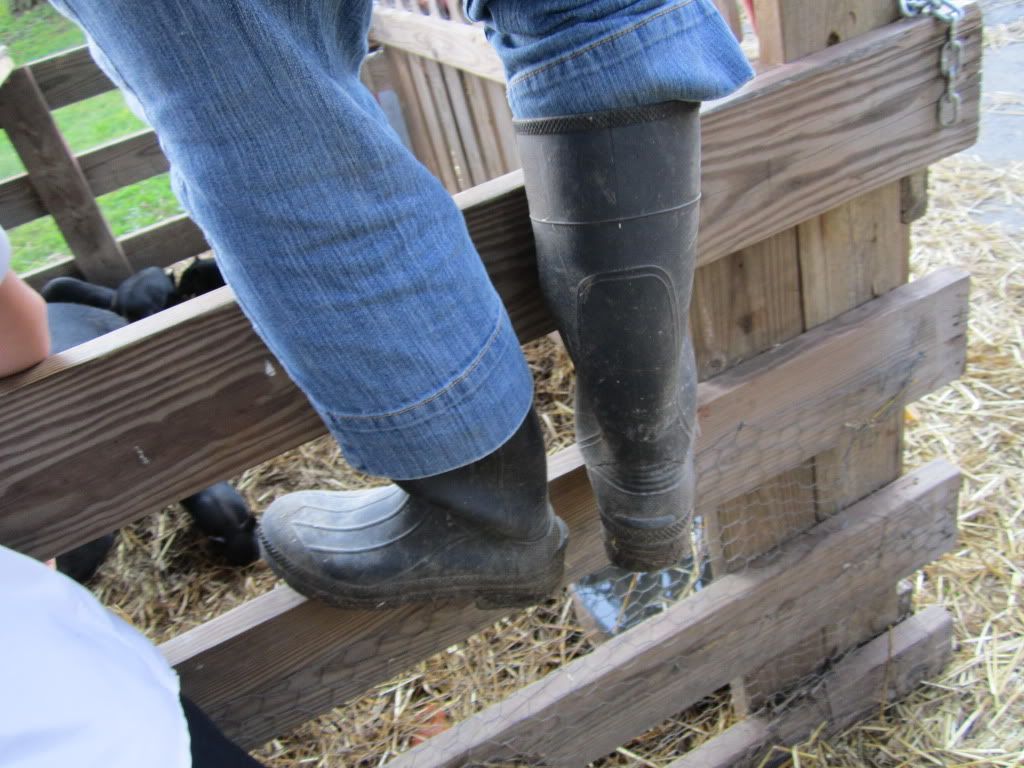 Then we had to bring in the big guns. Stacey put on her boots and jumped in the pen with the she bear I mean mother pig. Don't try this at home.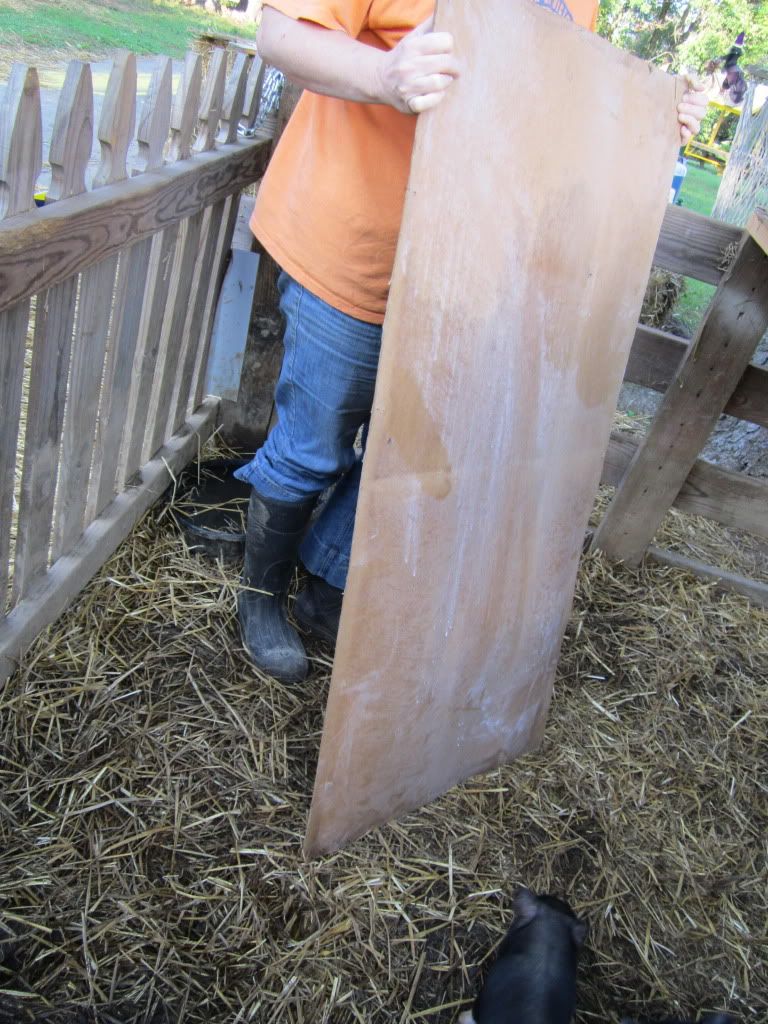 At first it was all she could do to protect herself in the corner from the continuous bites of Daisy (just joking but not really).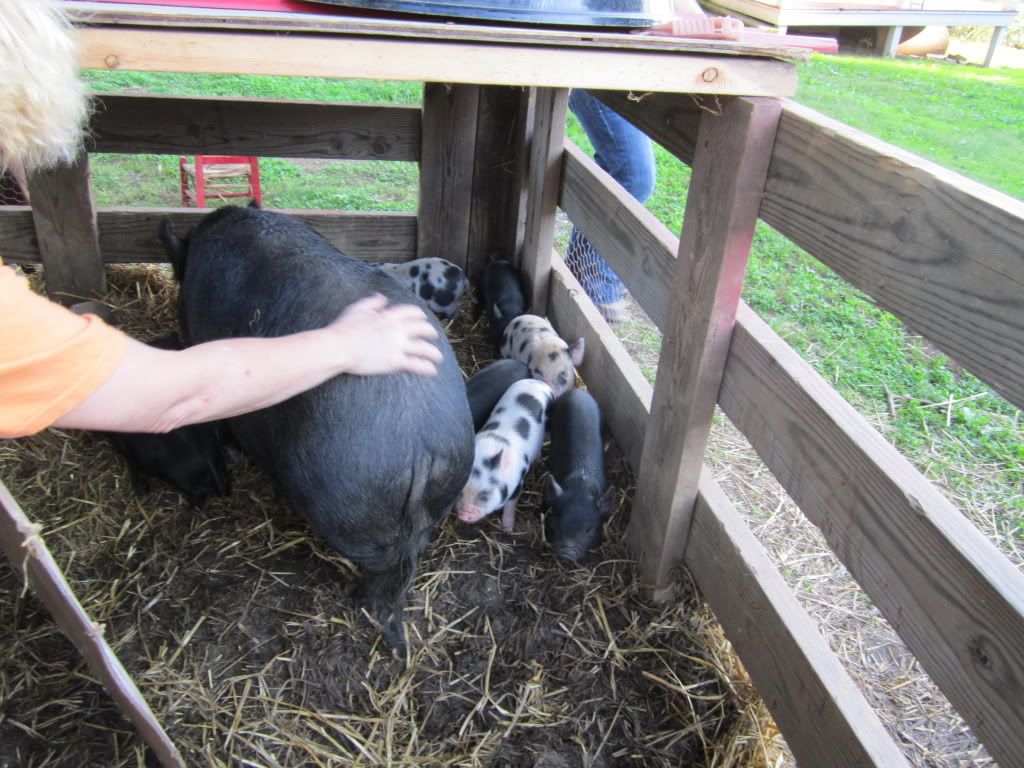 But she quickly gained ground and positioned herself so our star pig catcher could leap into the pen and grab the goal.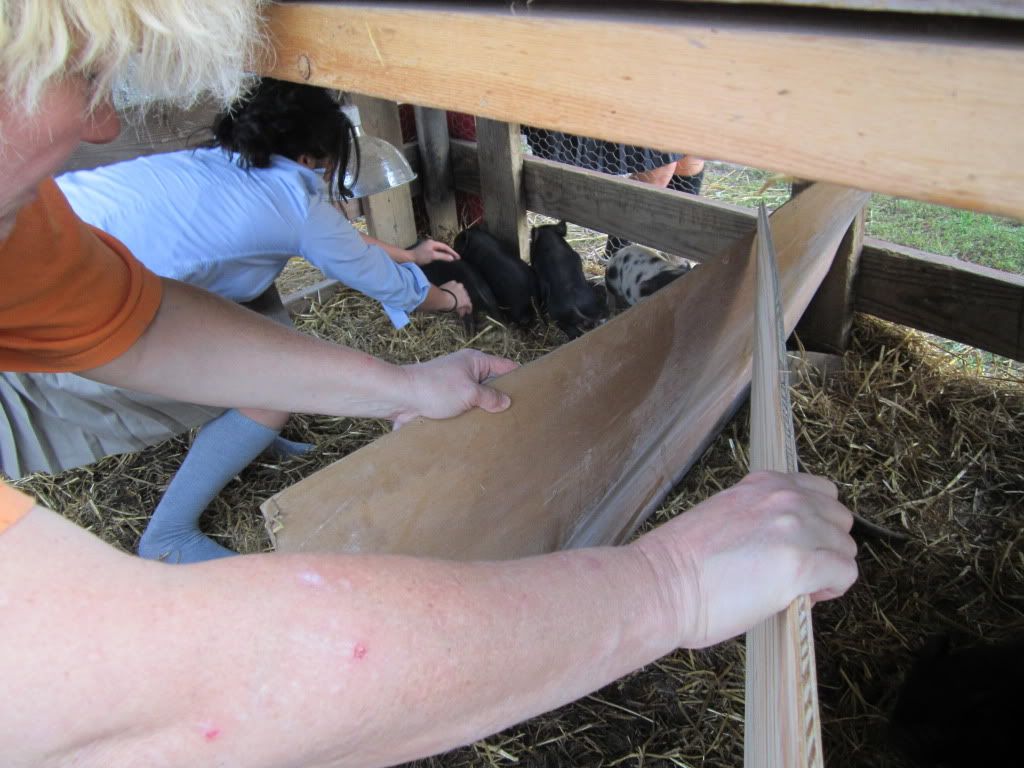 Here she is folks, school uniform and all. Getting herself a squealing piglet. She grabbed the little brat, tossed it out of the pen and the team jumped the fence to safety. This took us well over an hour. I made little contribution but I tried.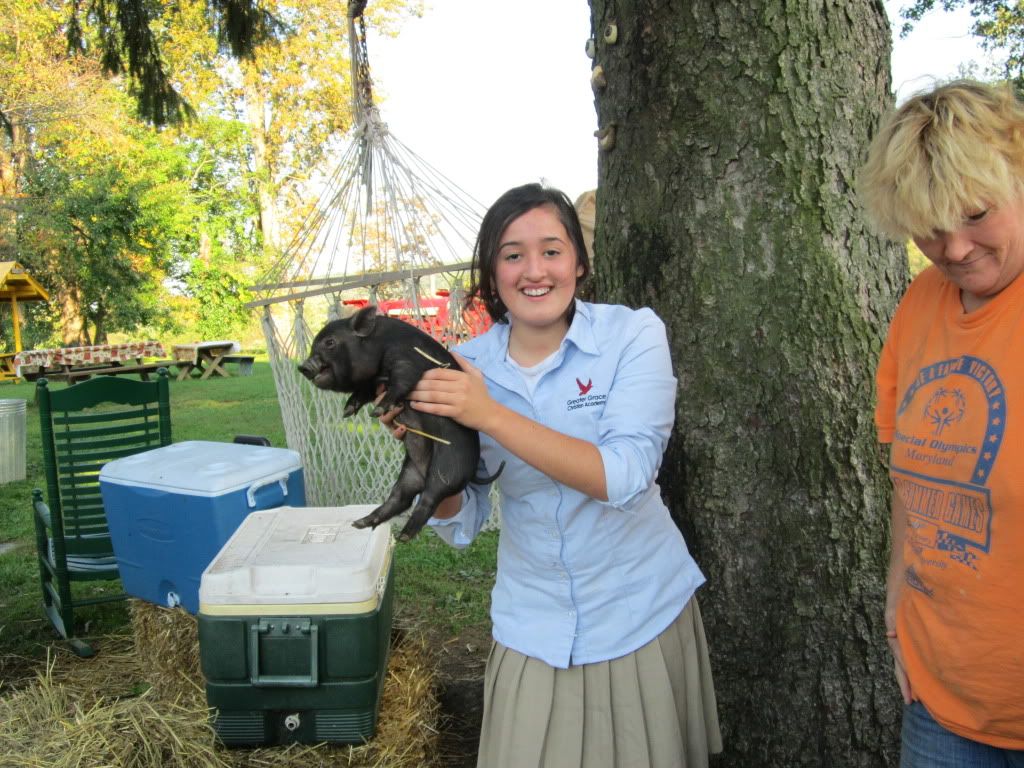 Here is our gold medal, blue ribbon farm girl. Her momma would be proud (well, maybe not!!!).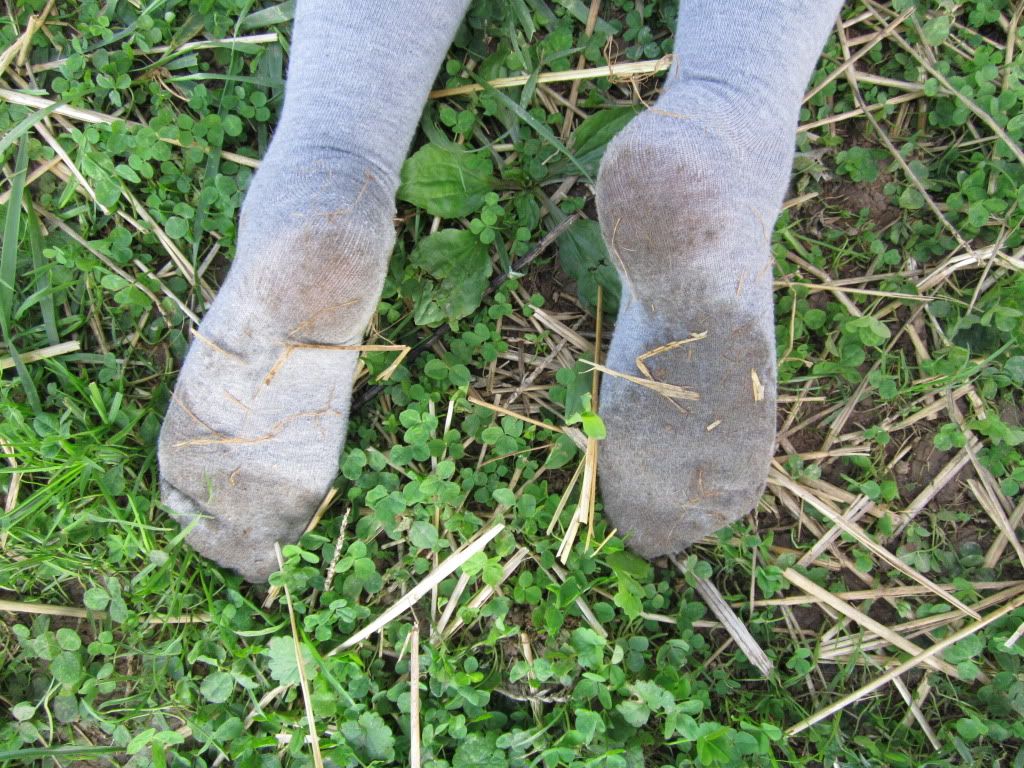 She was careful not to ruin her school shoes but her socks made the ultimate sacrifice for our endeavor.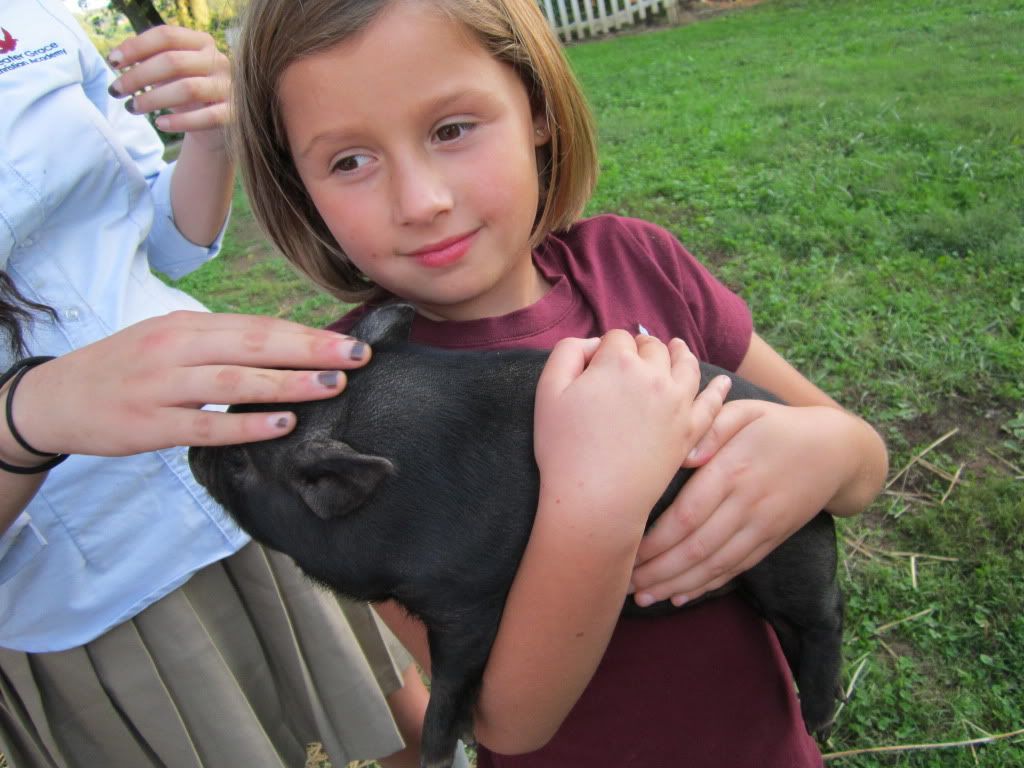 Here is Emma enjoying the spoils.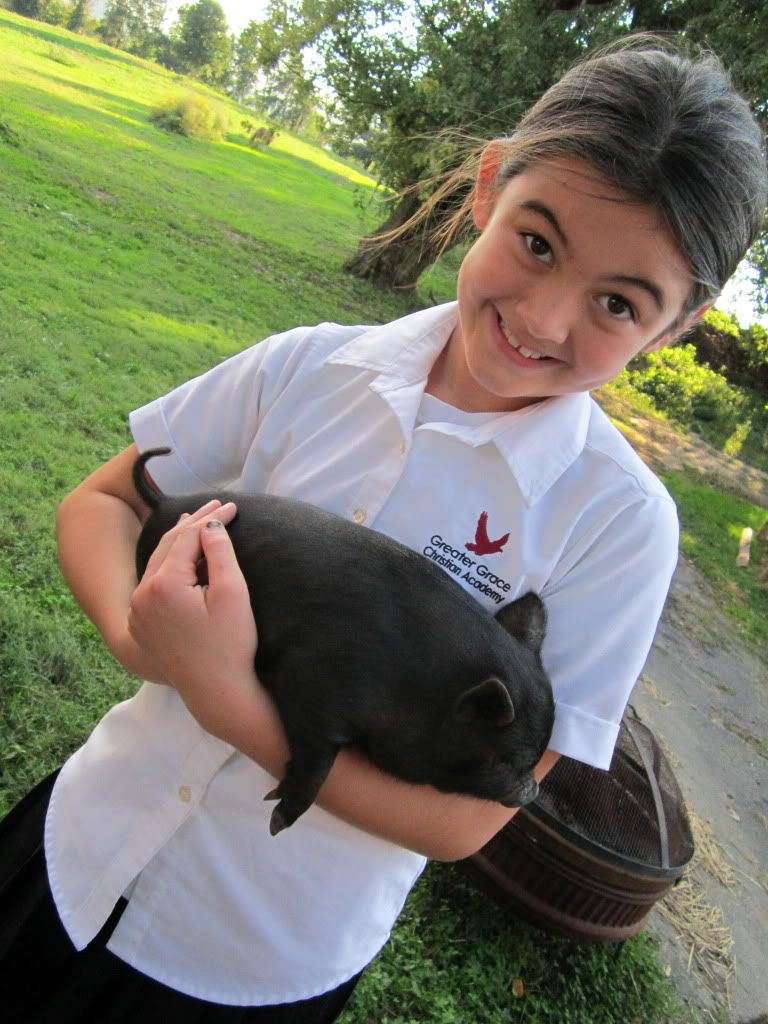 And Lulu.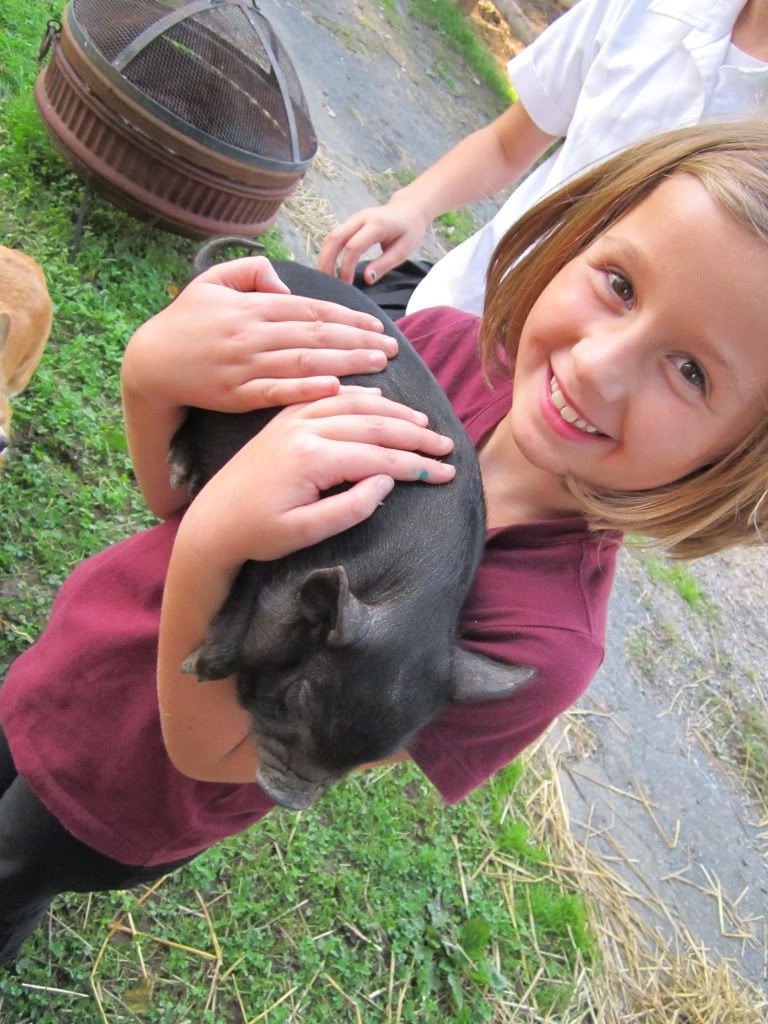 But Emma won the first prize for enjoying it most.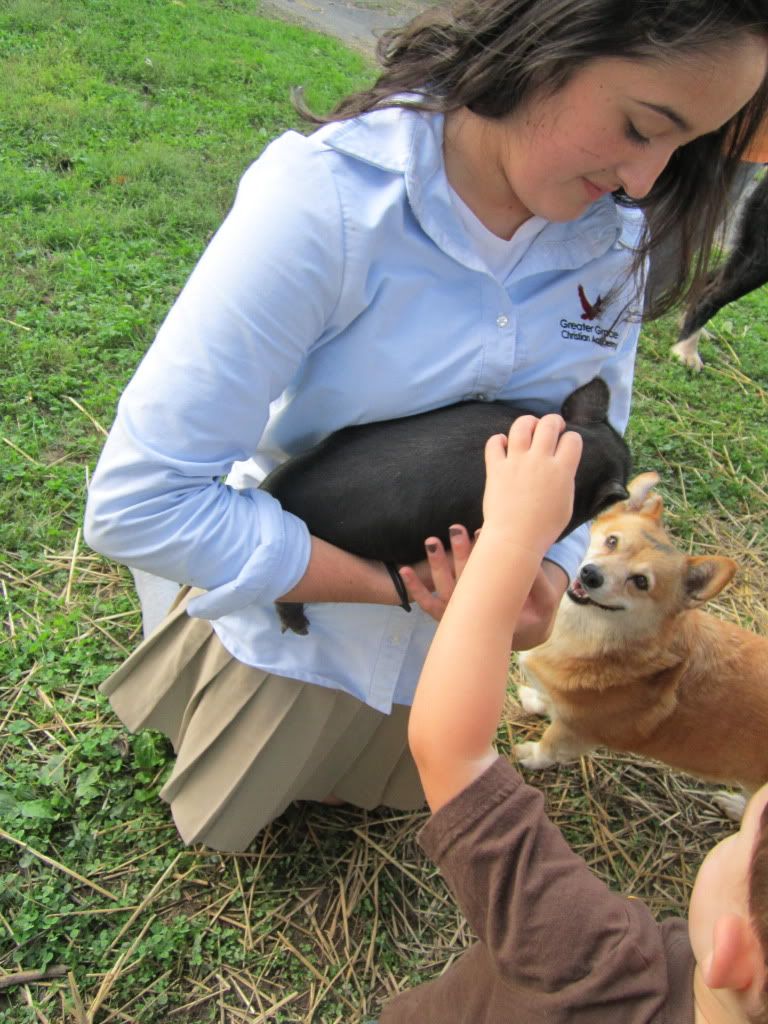 Mika and Henry enjoying the piglet.
We ALMOST brought it home to really freak Beth out. But we figured her life is a little too busy this week and we were trying to be sensitive though it would have been REALLY fun.