Seriously. Is this kid cute? I mean really. I can't take it.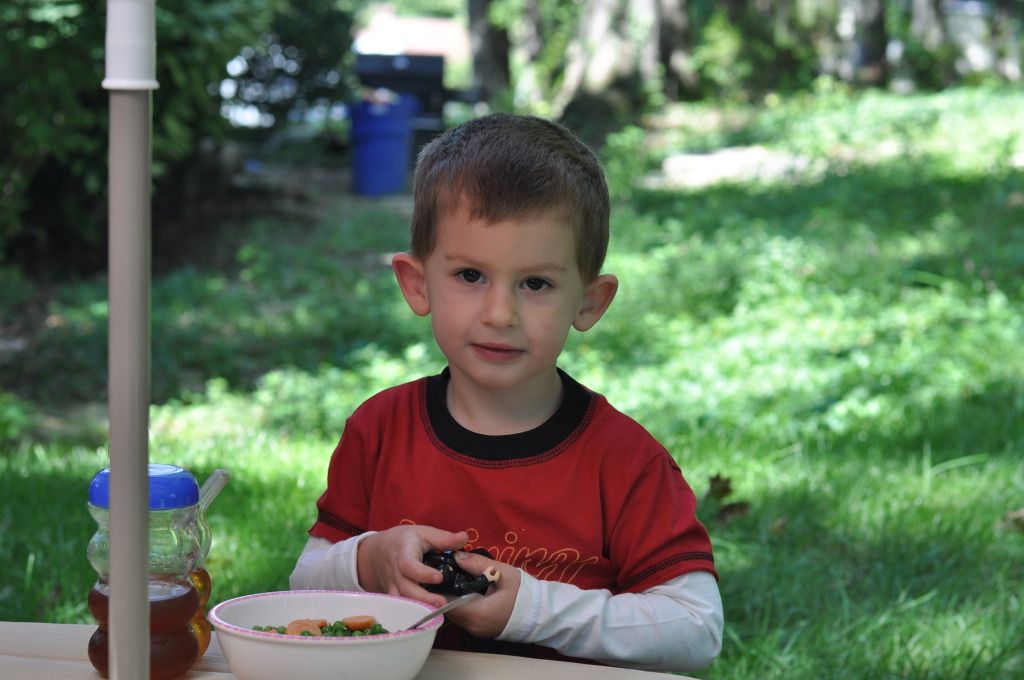 Henry having a picnic in the back yard.
Henry is so cute. The other day we bought the rug shown below at an auction. On Saturday I put it on the lawn to take a photo (Dave wants to keep it. I just want to sell it).
Henry ran over to it and sat down and said, "Let's have a picnic. You, daddy, baby brother, and me. Let's eat outside on the rug and have a picnic." This kid is something else. He almost always sees the best in every situation and everything is fun and exciting. How many three year olds see a picnic when they see a rug?
**************************************************************************************
I love that we can just trust God at His word! I am believing God it will be as God has told us (Acts 27:25) that everything works together for good (Rom 8:28), what impossible with men is possible with God (Luke 18:27) and He will do exceedingly abundantly above all we can ask or think (Eph 3:20). Believing this for precious people. Believing it for the ones left behind who lost someone on September 11.