with the girls. Mine too. Miss Shirley's was excellent.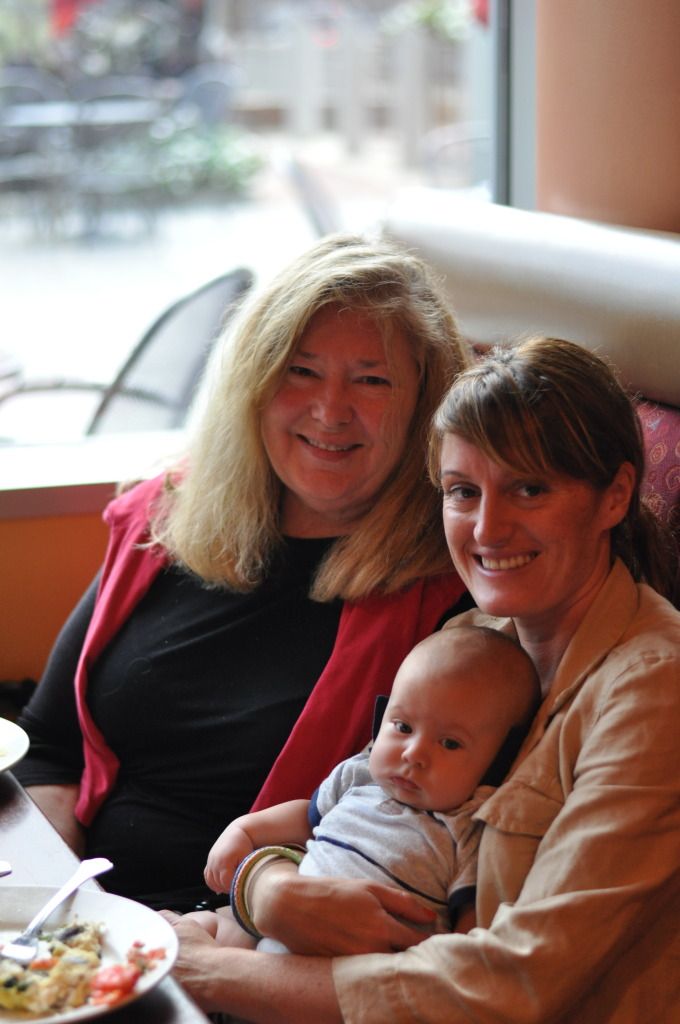 My dear friend Dee, my best friend Beth and my cute baby. What an encouraging crowd. I traveled twice with Dee in Ukraine. She is a total blast. Total! We are praying for a full recovery for her from a recent 4th stage bone cancer diagnosis.
Happy 11 week birthday, Hudson David!