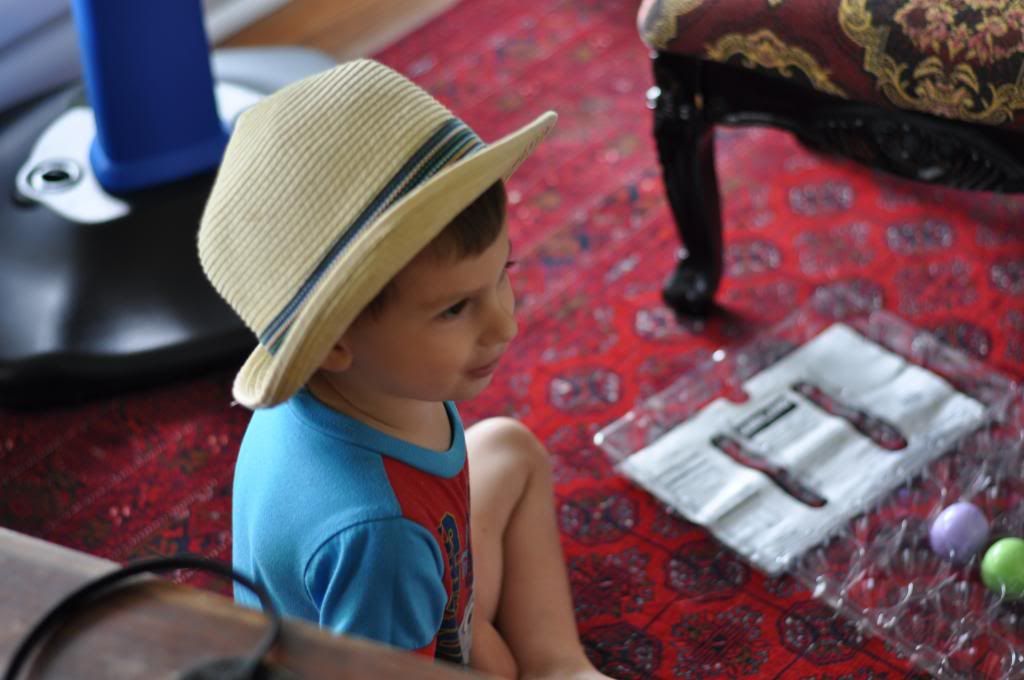 Henry's chicken operations aka chicken coop (sp?), egg shop etc.
The coop.
Working on keeping the chickens in.
Ready to run some errands.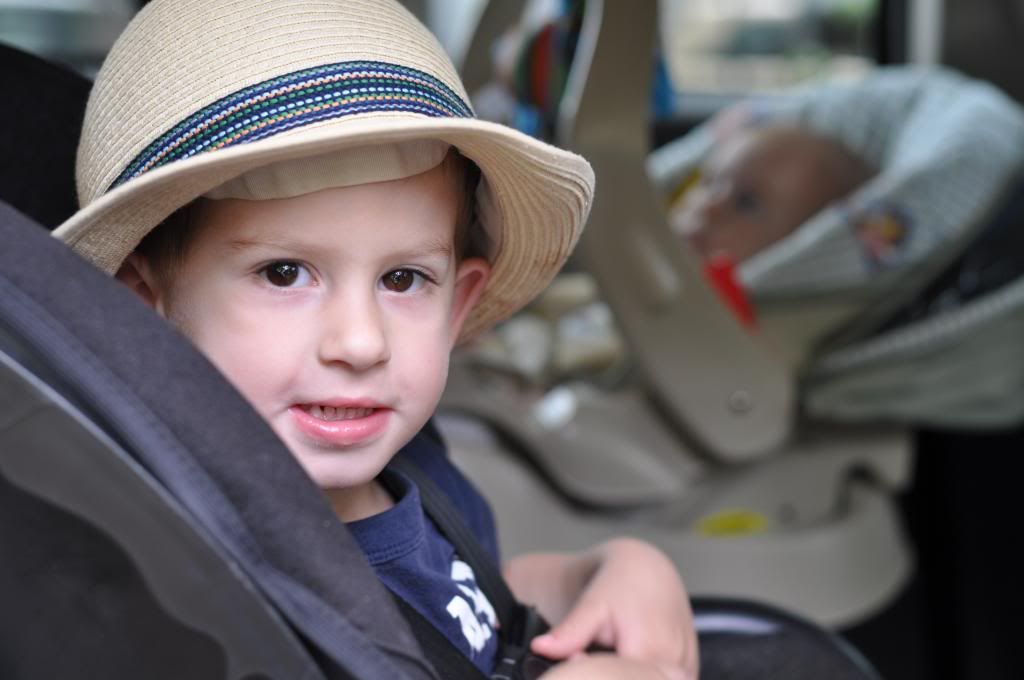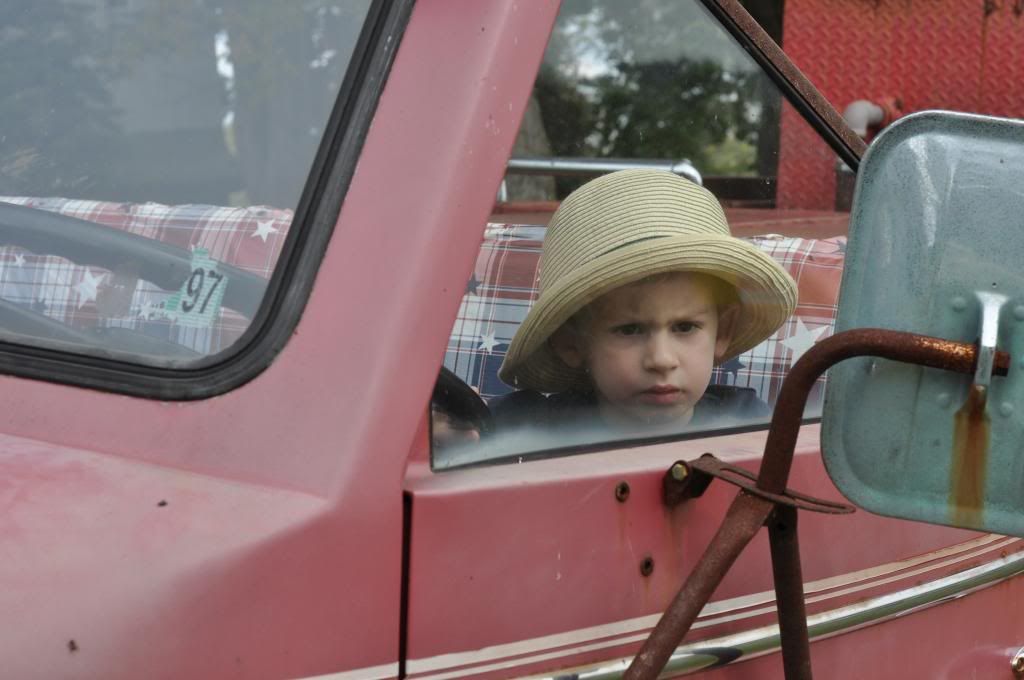 Keeping a good eye on the rooster so it doesn't "eat" him.
Pretty darn cute.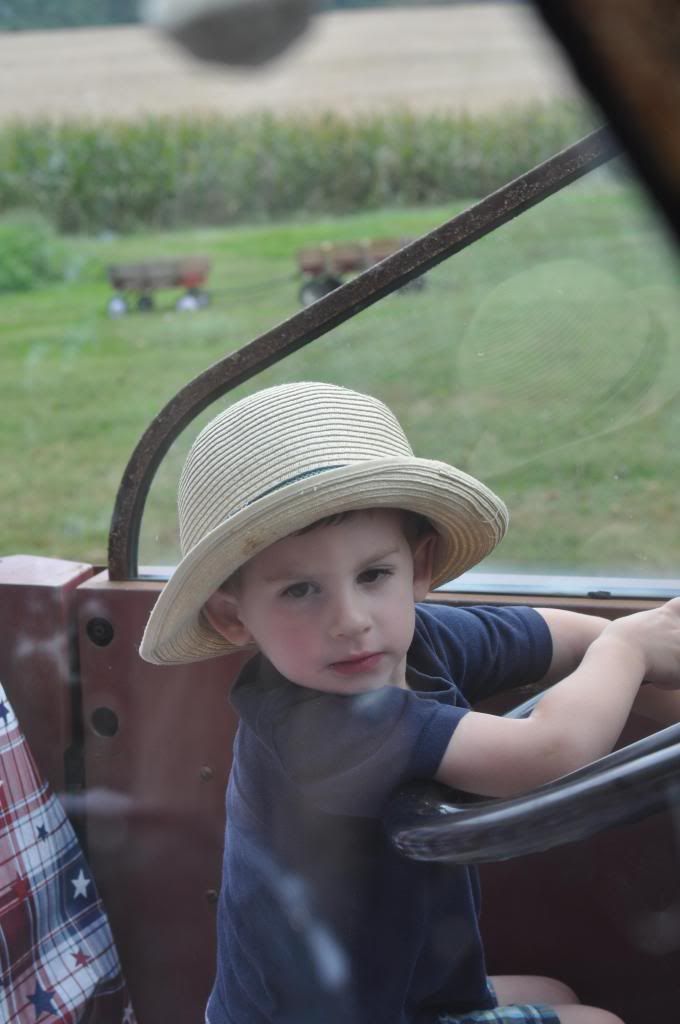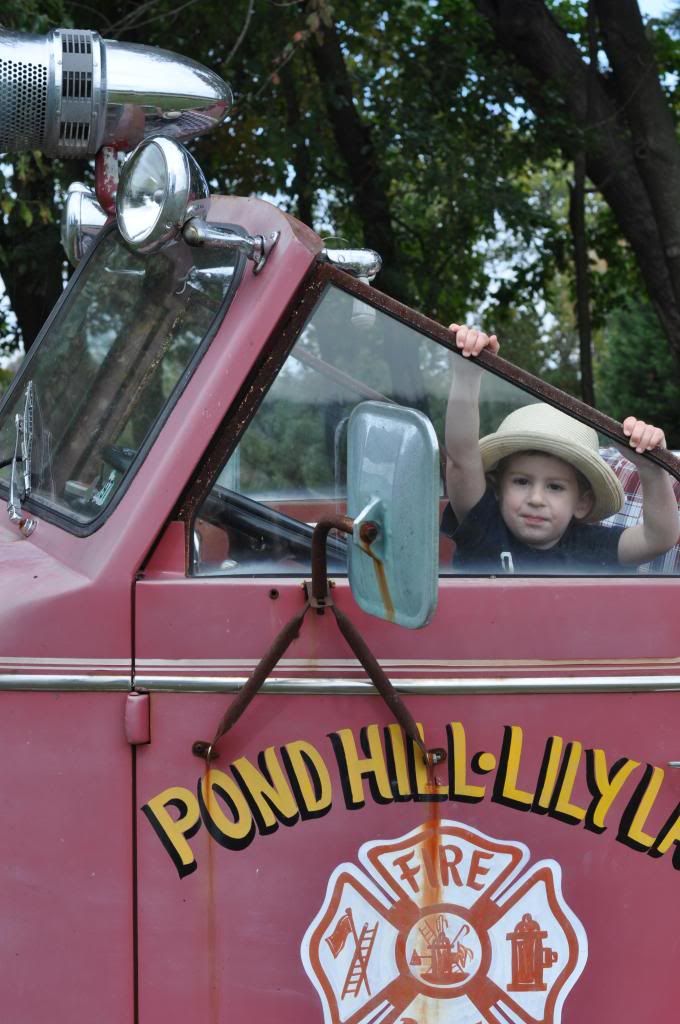 Playing on the fire truck at Stacey's corn maze.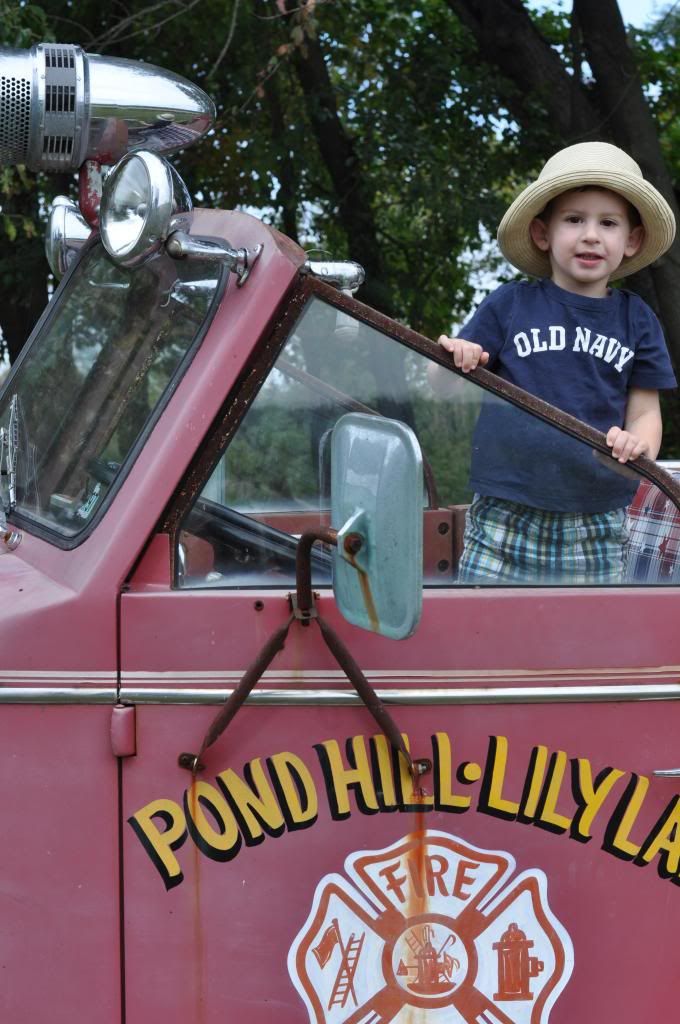 He met some young kids and went into the maze with them and their grandmother who had traveled to babysit them from New Mexico.