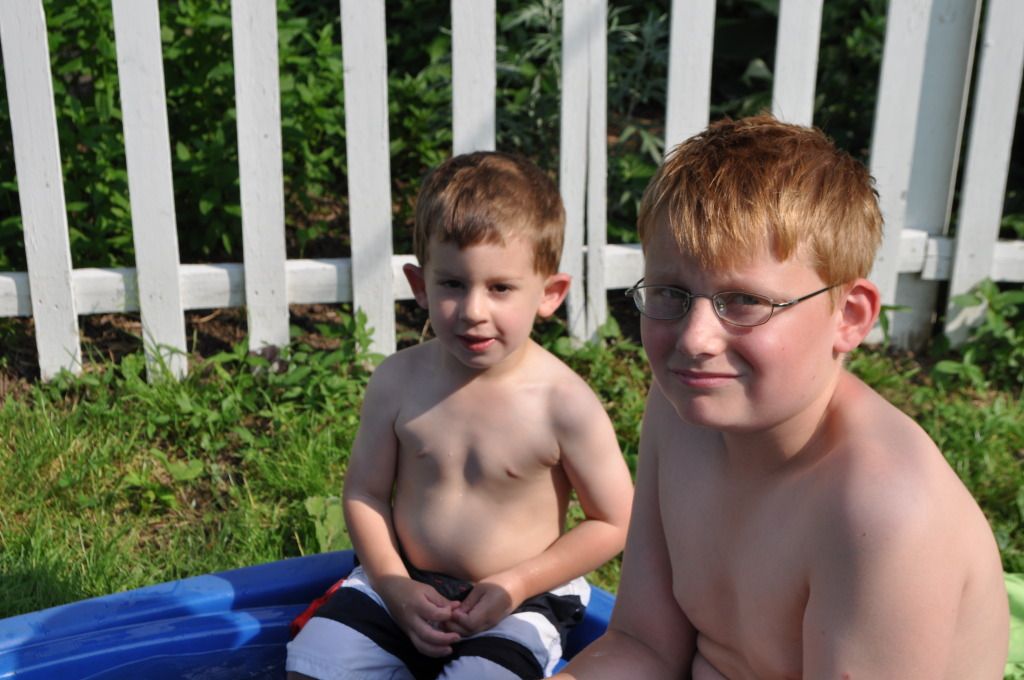 Playing in the pool.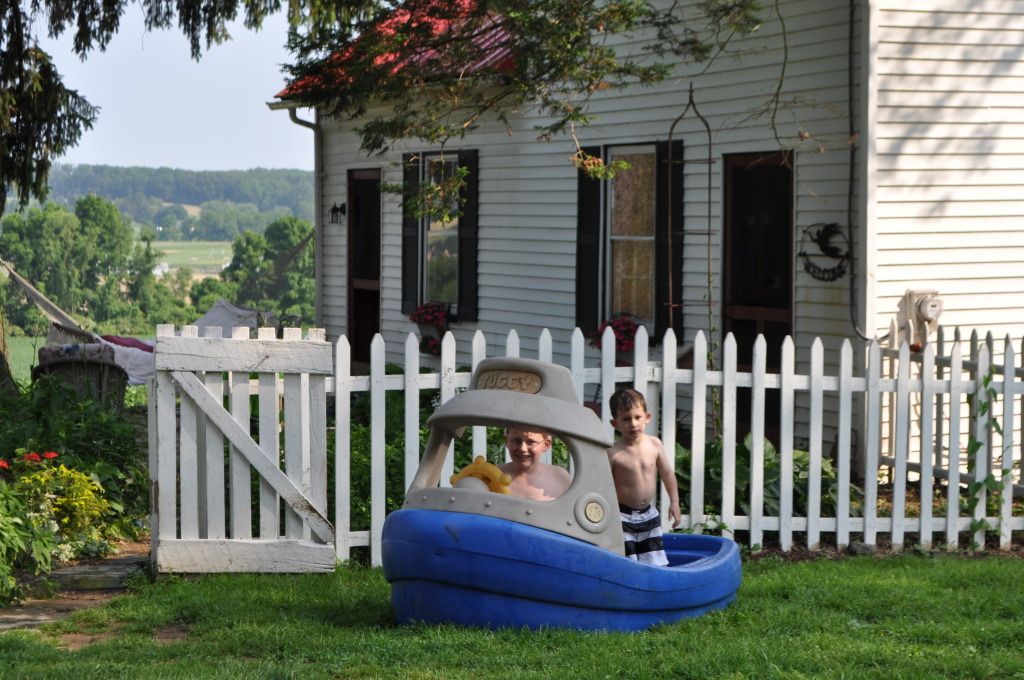 Sam and Henry playing in the pool.
Henry playing with Victor's dog.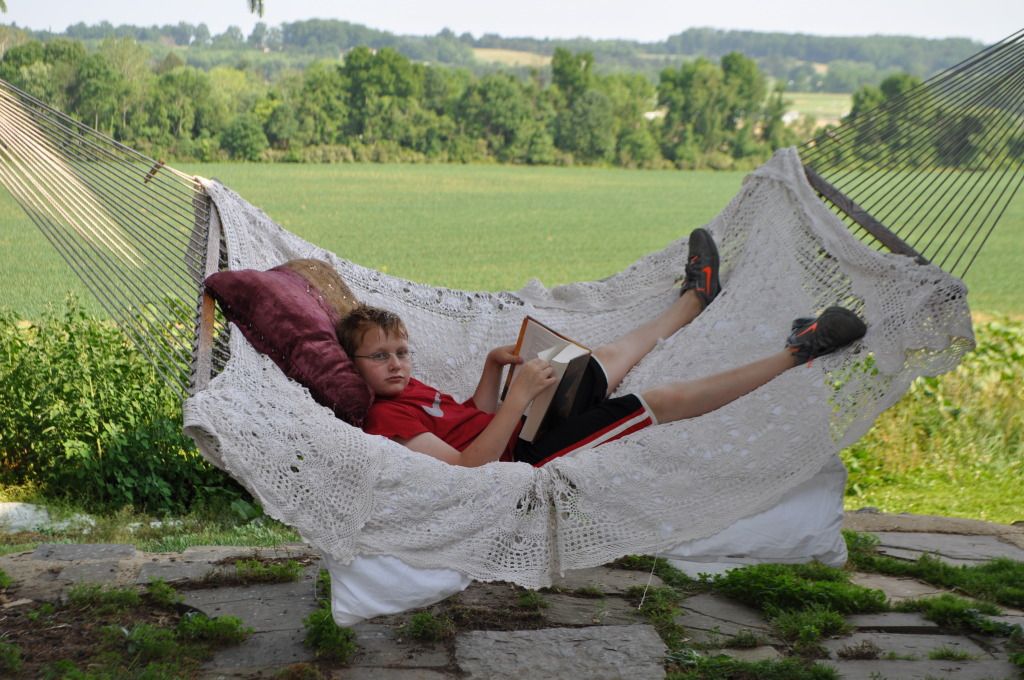 Sam reading in the hammock.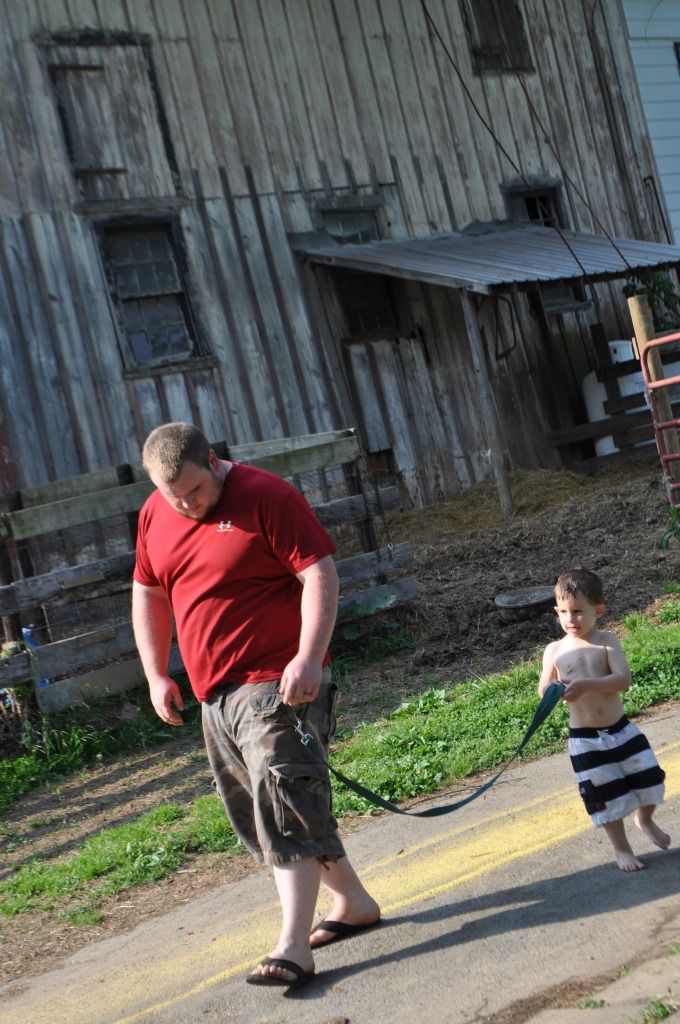 Henry walking Victor. It was Victor & Chelsea's 1 year anniversary yesterday.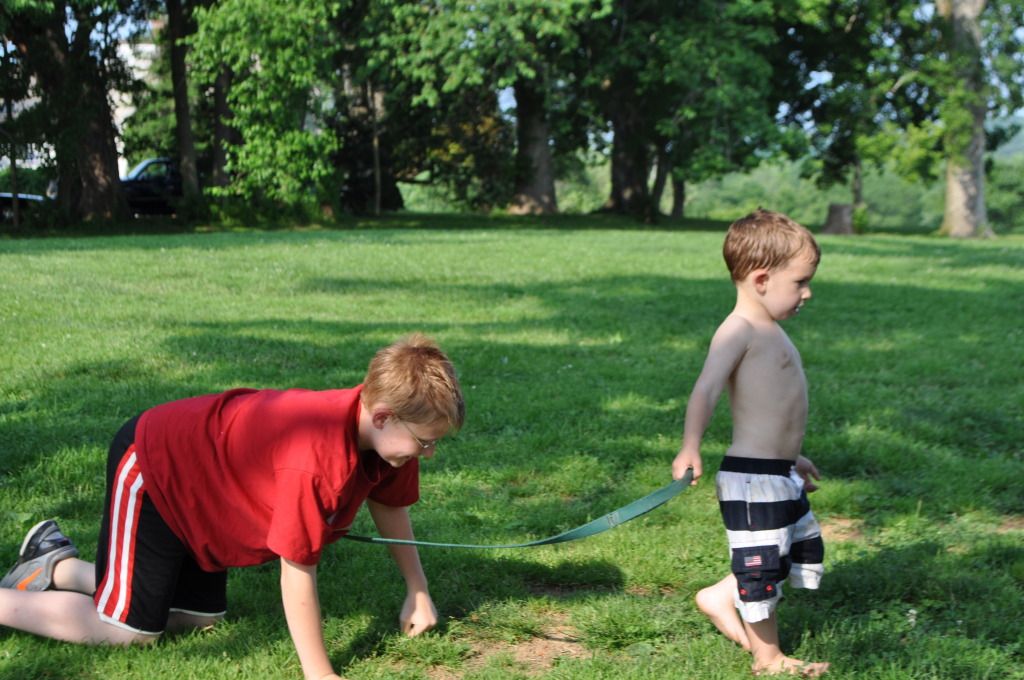 Henry walking his dog Sam.
Henry playing with the tractor Uncle Johnny got him.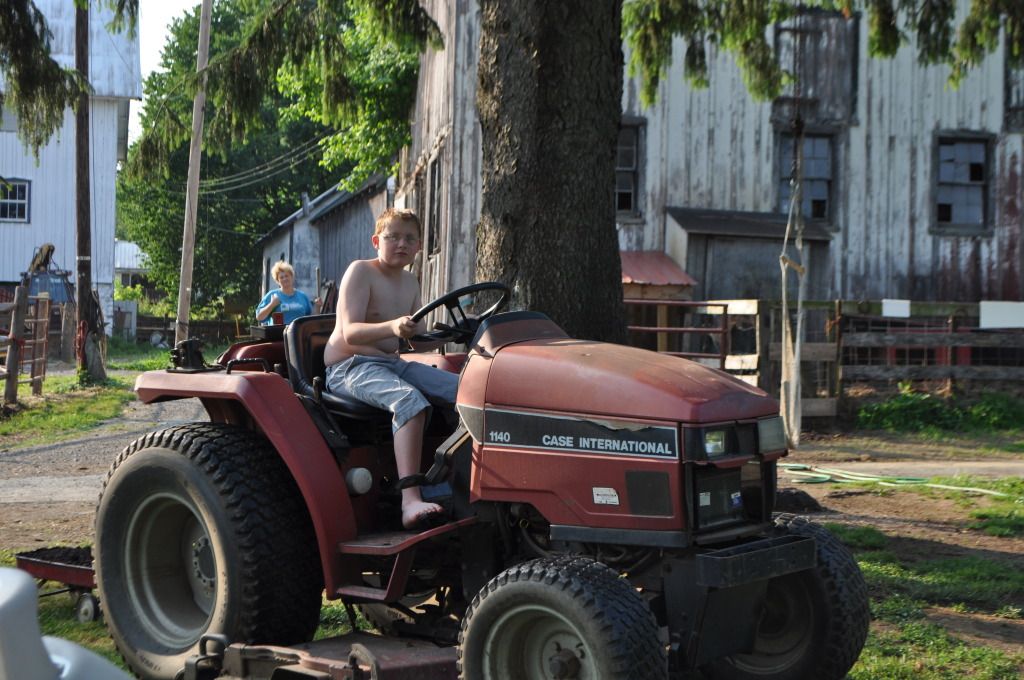 Sam-u-smell driving the tractor on Memorial Day.
Henry loves his Uncle Johnny.
Henry is a very funny kid. He has a great sense of humor. He especially loves to use new phrases.
Lately he's been answer yes-sir-ee to questions. The other day after Dave's graduation he was teasing Myriah. He had picked up on that she is grossed out by snot and boogers. We were all sitting around my living room. Henry showed her his snot and said, "Eat it, taste it, hog down!" Which is pretty gross, but we all found it funny at the time.
+++++++++++++++++++++++++++++++++++++++++++++++++++++++++++++++++++++++++++++++++
Today I had a prenatal check up and got my cervix checked for dilation. The baby's head is in position and I am 1 centimeter dilated. That doesn't mean anything. I wasn't at all dilated with Henry until after I was in labor for a while.