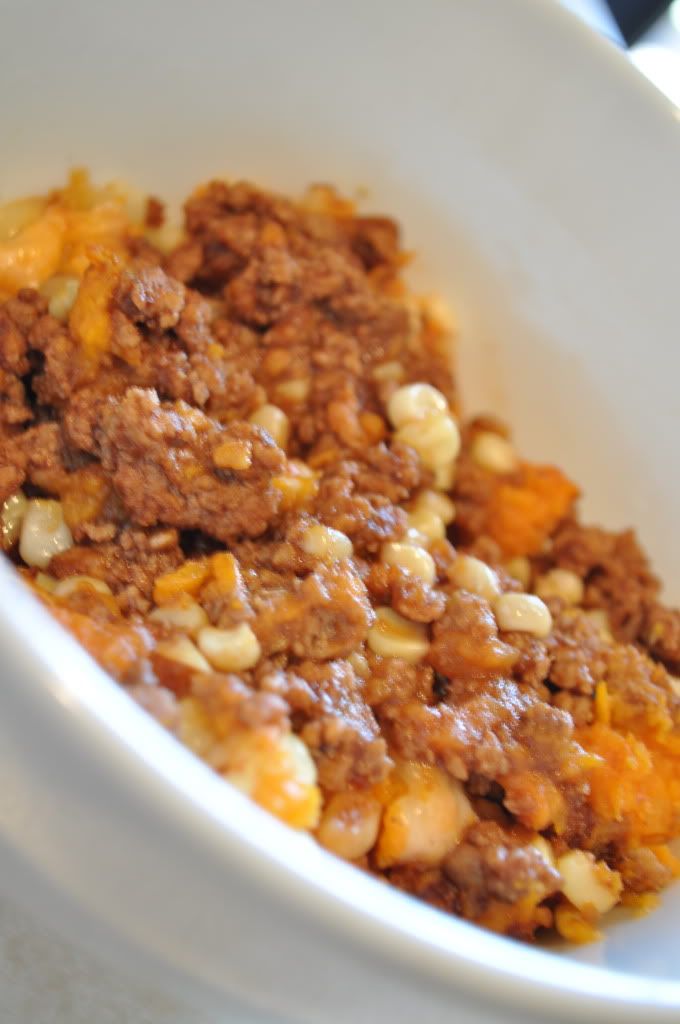 One of our family's favorite comfort foods is Shepherd's pie. We are less traditional and add a little southern flare with some sassy barbeque sauce.
Shepherd's Pie Recipe – serves 4:
Preheat the oven to 350
Cook 1 lb of ground turkey or ground beef on the stove top (we use ground turkey)
Add your favorite barbeque sauce to the broken up ground meat after it is completely cooked (I use a barbeque sauce without high fructose corn syrup – Trader Joe's has a couple of good choices).
Put mixture of meat in sauce in the bottom of a casserole dish
Approx. 6 medium potatoes. Prepare potatoes while cooking beef – if you want the lazy super sweet version – bake sweet potatoes in the oven for 45 minutes before beginning recipe. I also do a mixture of mashed garlic sweet & red potatoes. If you like less sweet – use your favorite white potatoes mashed. I use butter and sea salt to taste.
Add a layer of corn over the meat mixture in casserole dish. I use Trader Joe's frozen white corn.
Add the cooked potatoes over the corn.
Add a layer of your favorite grated cheese on top. (I do it dairy free on mine and Henry's side and add cheese to Dave's side). Monterey Jack cheese is great on this combination. You can also add a cheese layer over the meat in addition to the top if you like things extra cheesy.
Cook in oven for 25 – 35 minutes until cheese is bubbling or to your liking. Some may want to cook longer if like crusty cheese.