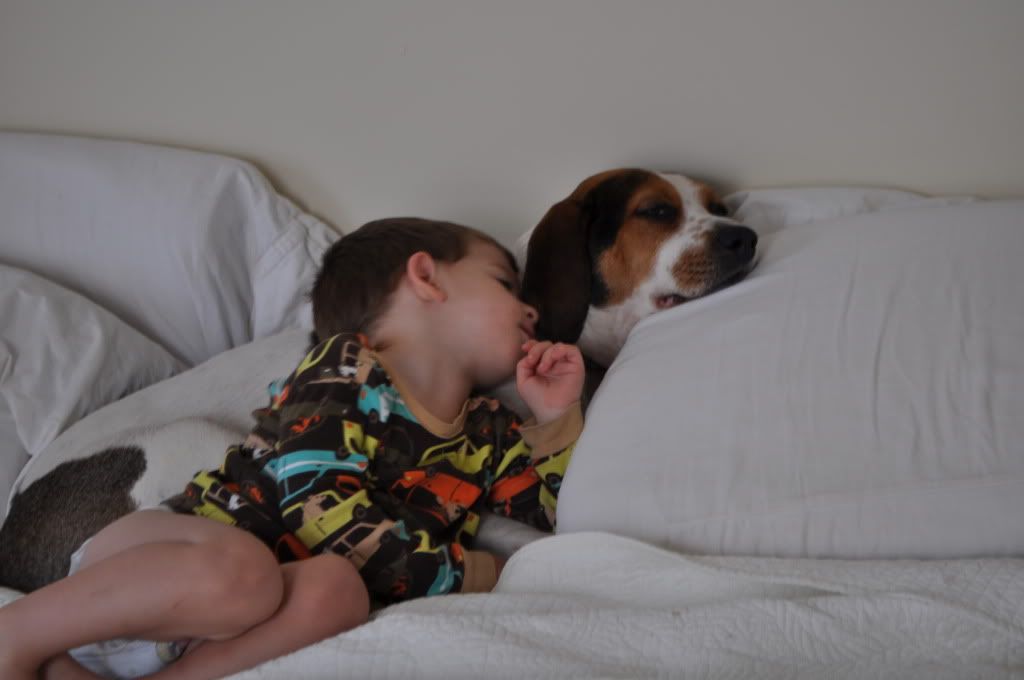 Someone woke this morning quite early which is not a good combination with the time change. He, for one of the only times in his life, went back to sleep at 9 am for an hour. After snuggles with the hound on mommy's bed.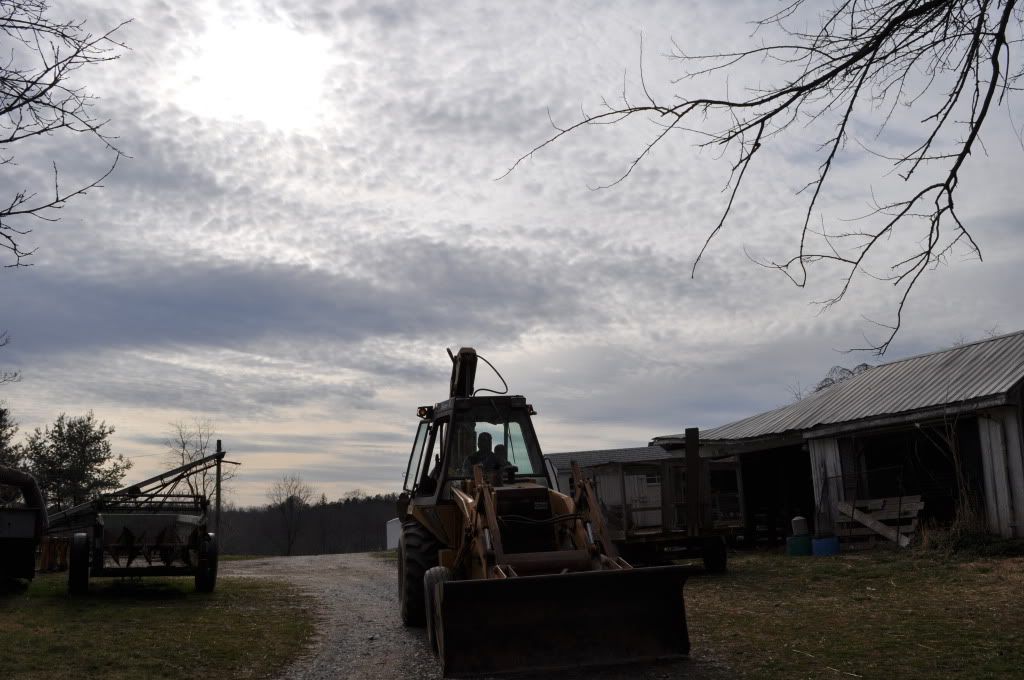 Mommy and Daddy want Henry's 3rd birthday week to be very special. We have lots of fun things planned but his favorite place on the earth is the farm. So today, and I am sure many other days this week, we went to the farm for the afternoon. Uncle Johnny took him on two tractor rides. He also took us to a dairy farm and we got to witness a hair raising cat rescue by a tenant on the farm.
On the bucket loader with Uncle Johnny…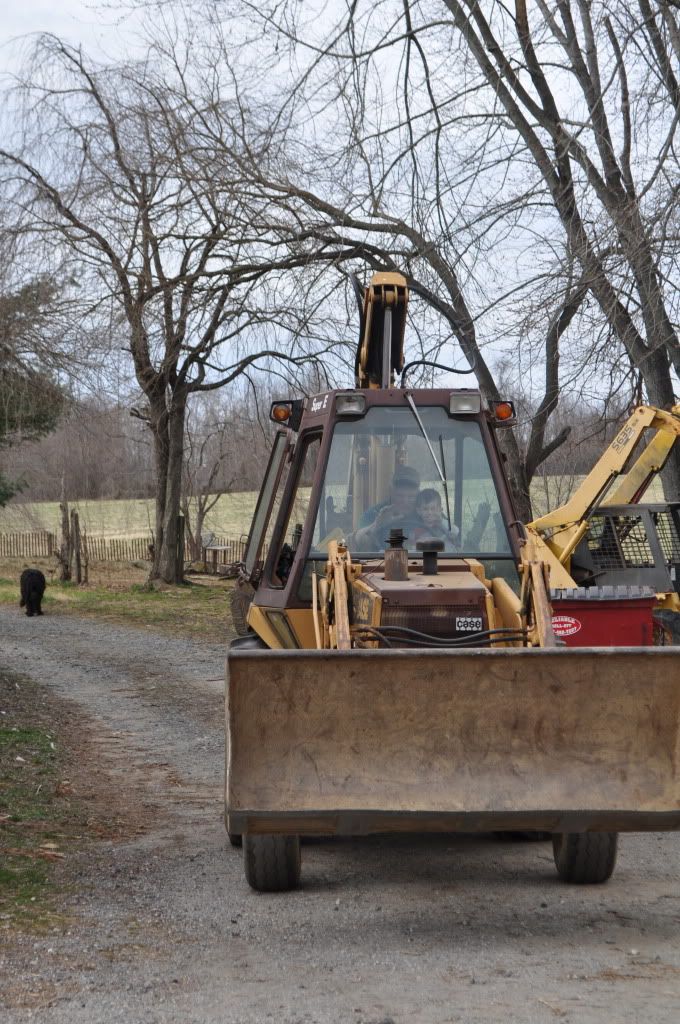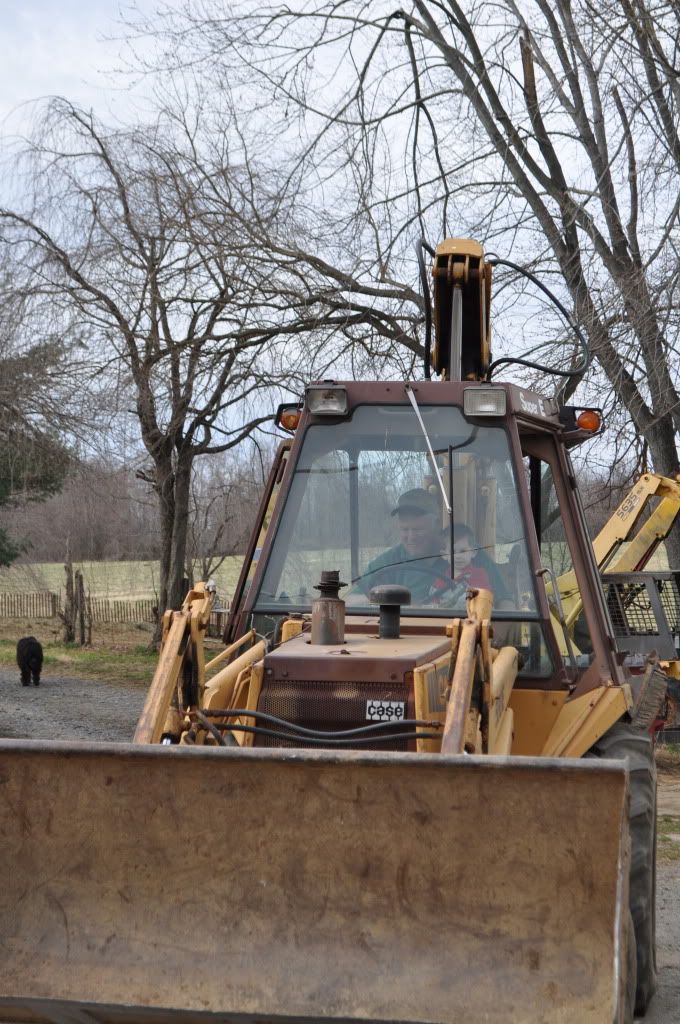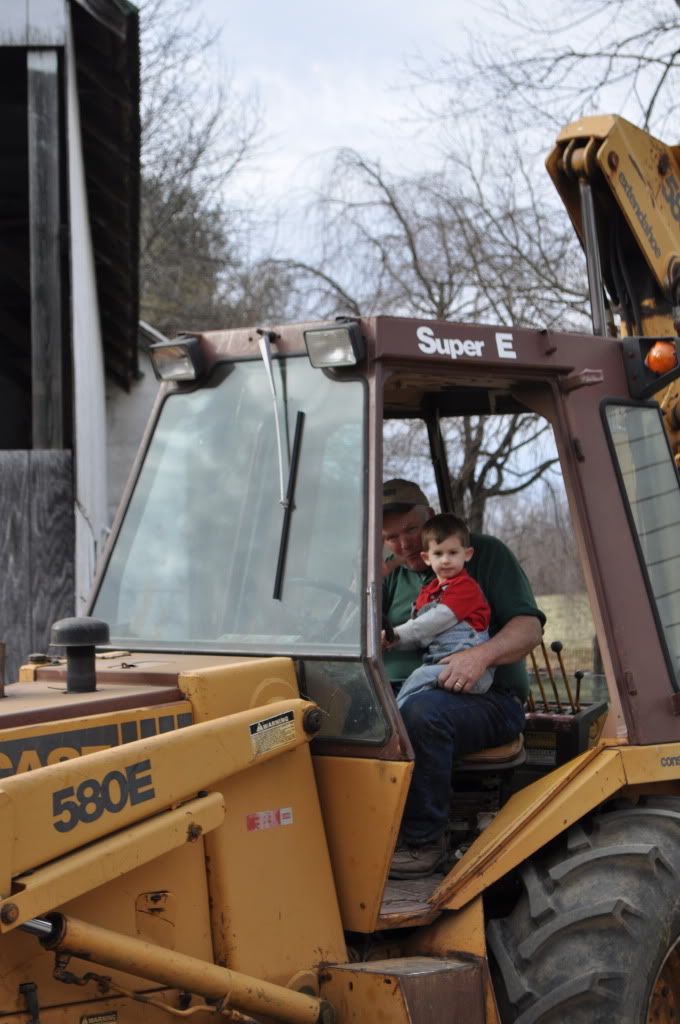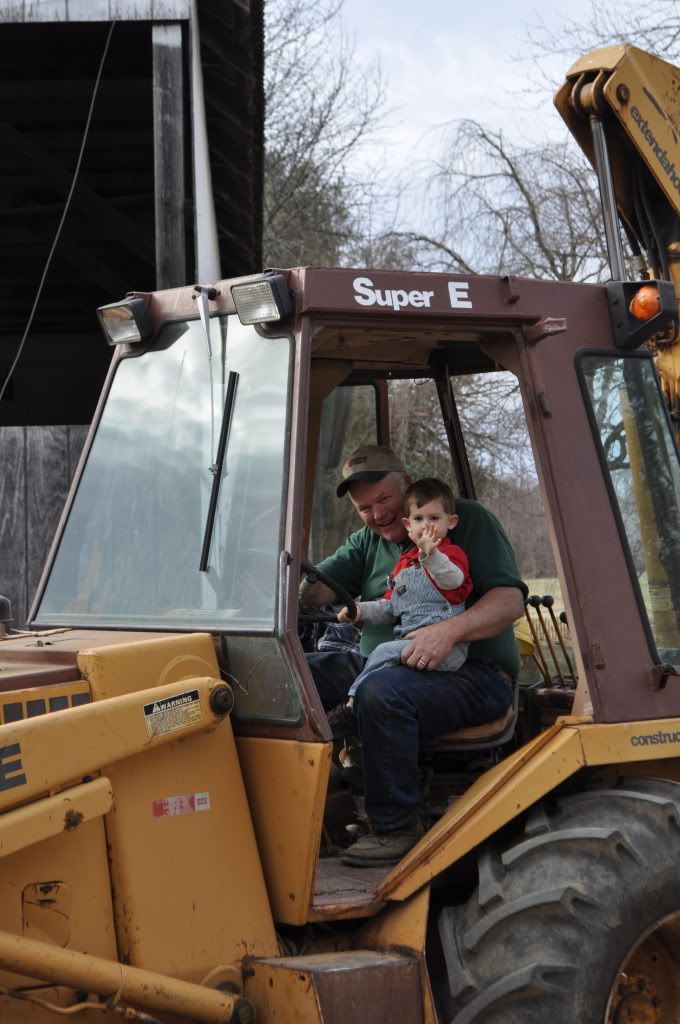 At the dairy farm with McKenzie. He wasn't sure about having ALL those cows so near…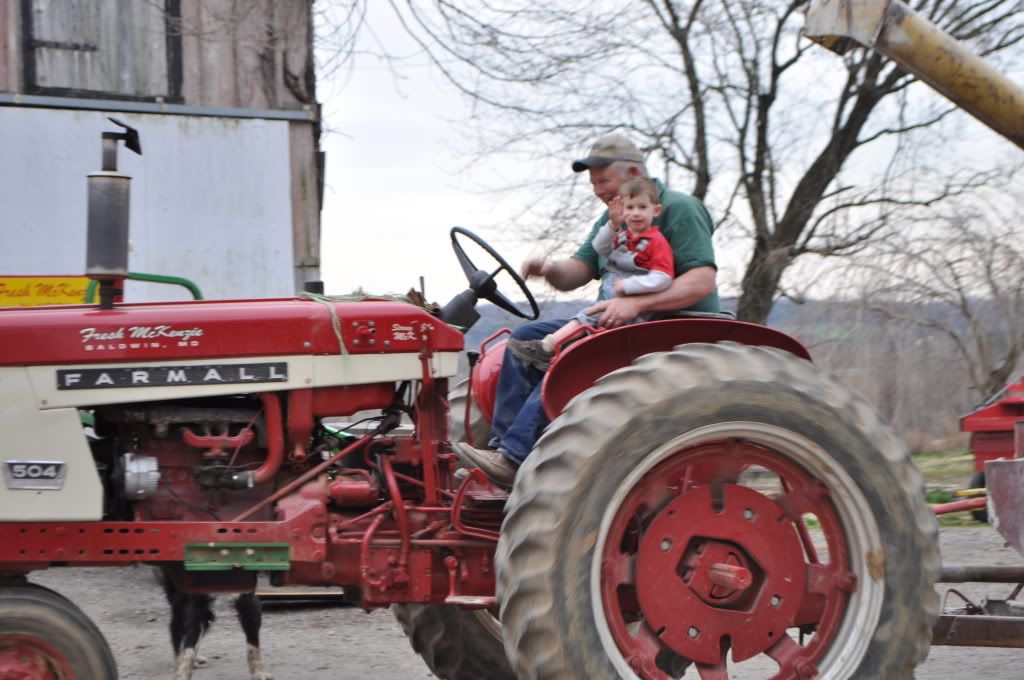 Tractor ride numero dos…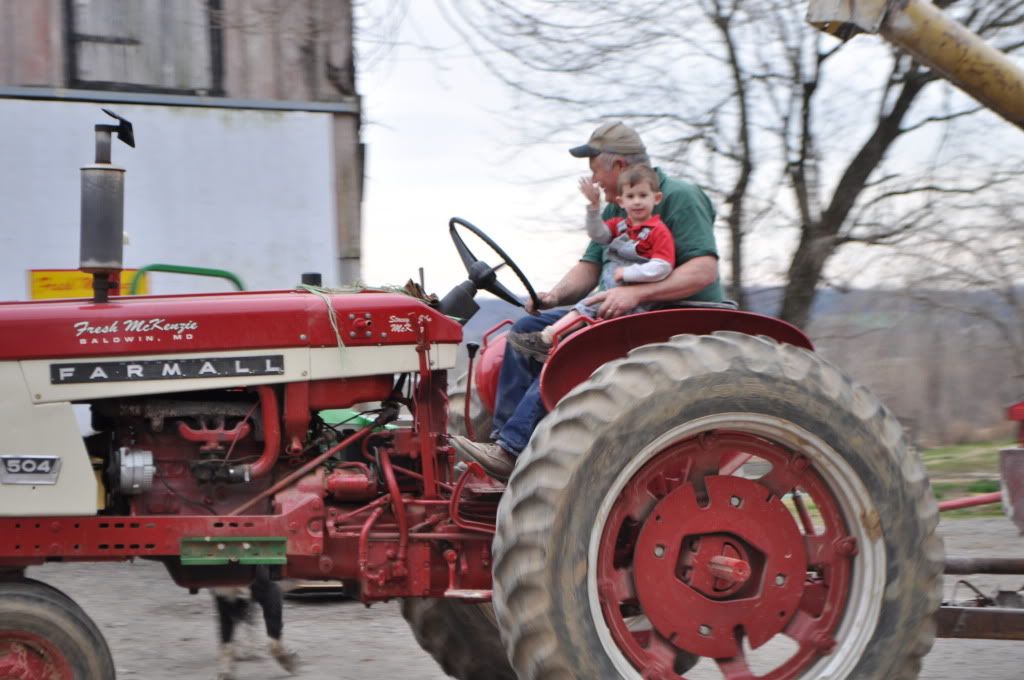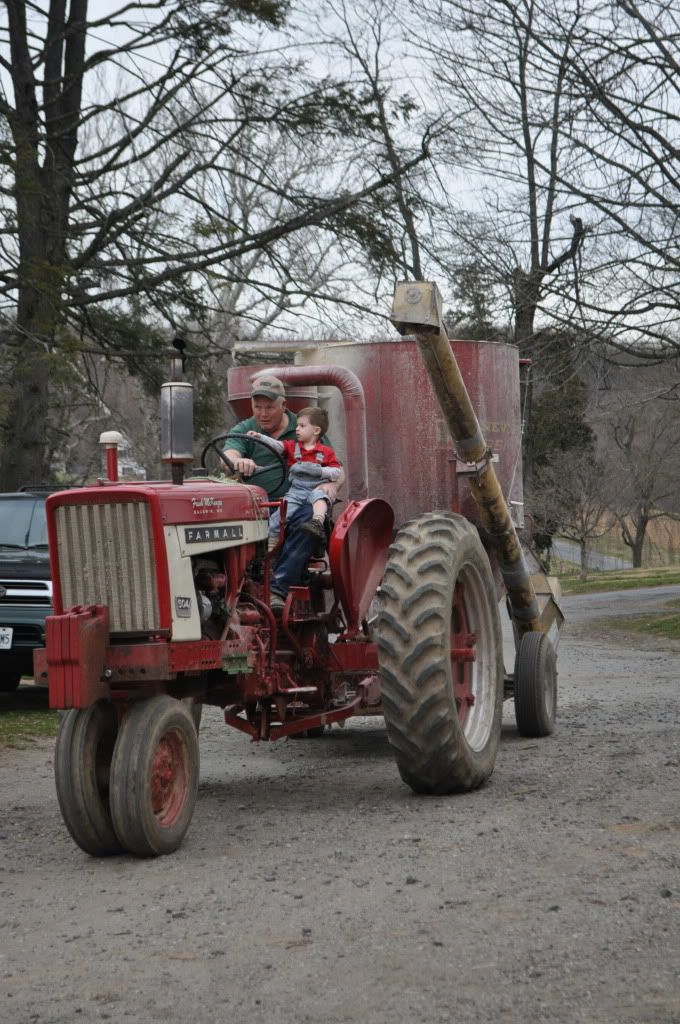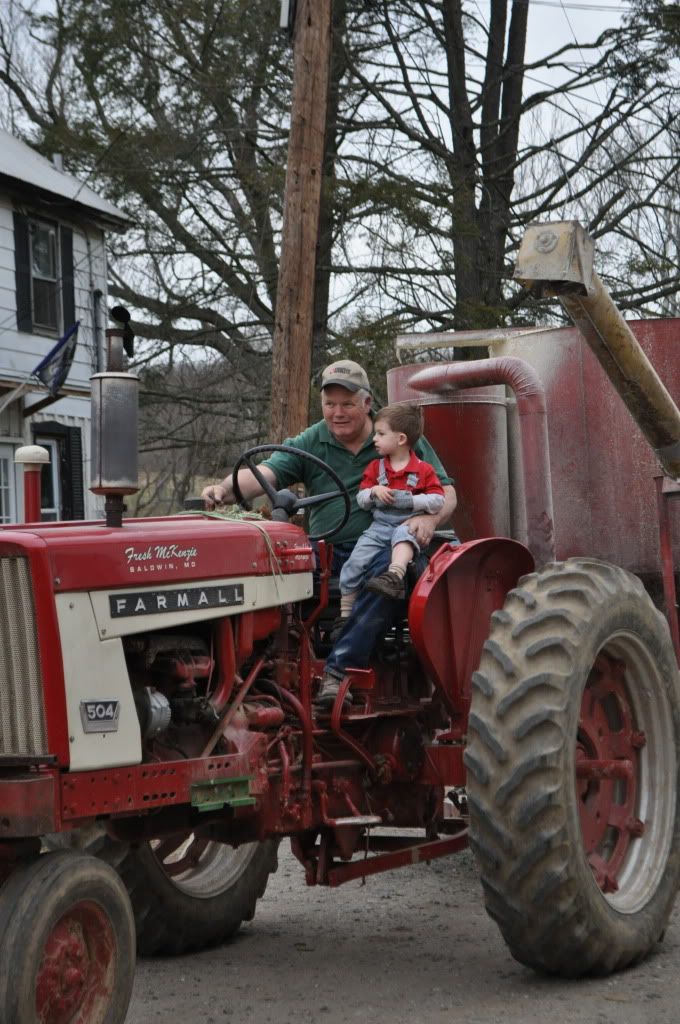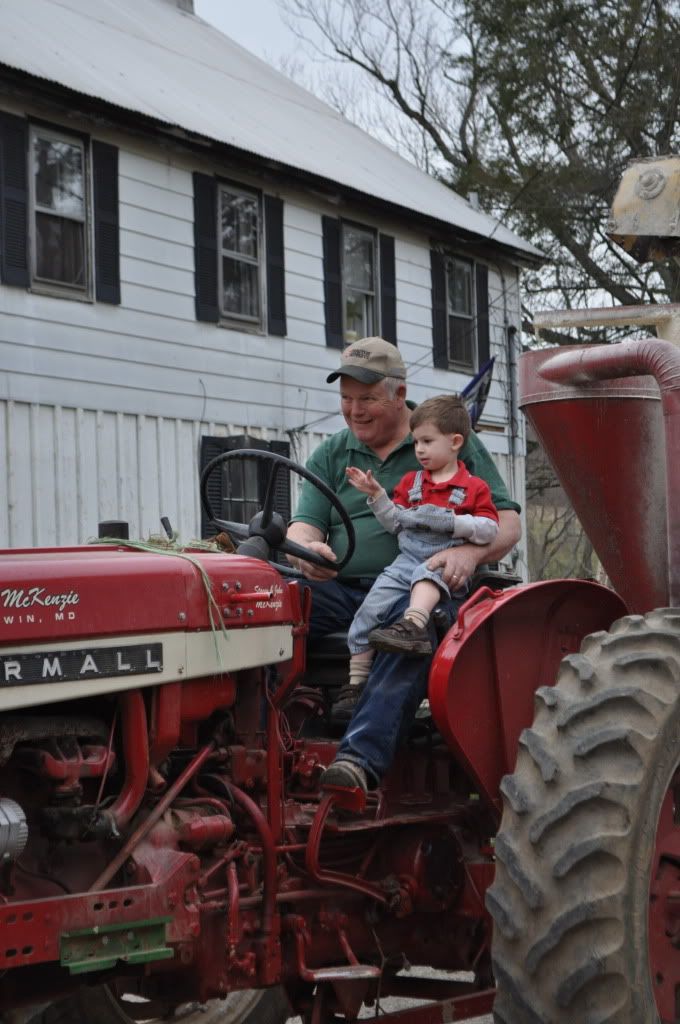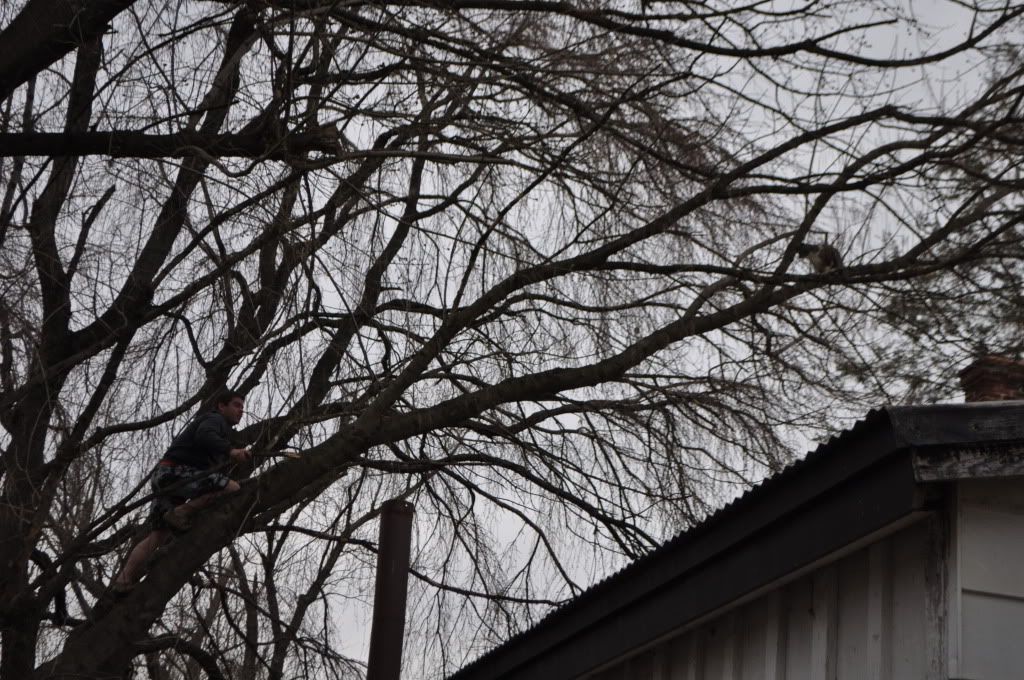 Stacey & Johnny's barn cat was stuck up in this tree all day long. No one was convinced the cat couldn't get down on his own. But the tenant who lives in the apartment was getting sick of hearing the cat cry. He was forced to brave the rescue as dusk was nearing and his three-thirty wake up seemed so much closer when the idea of no sleep was a reality.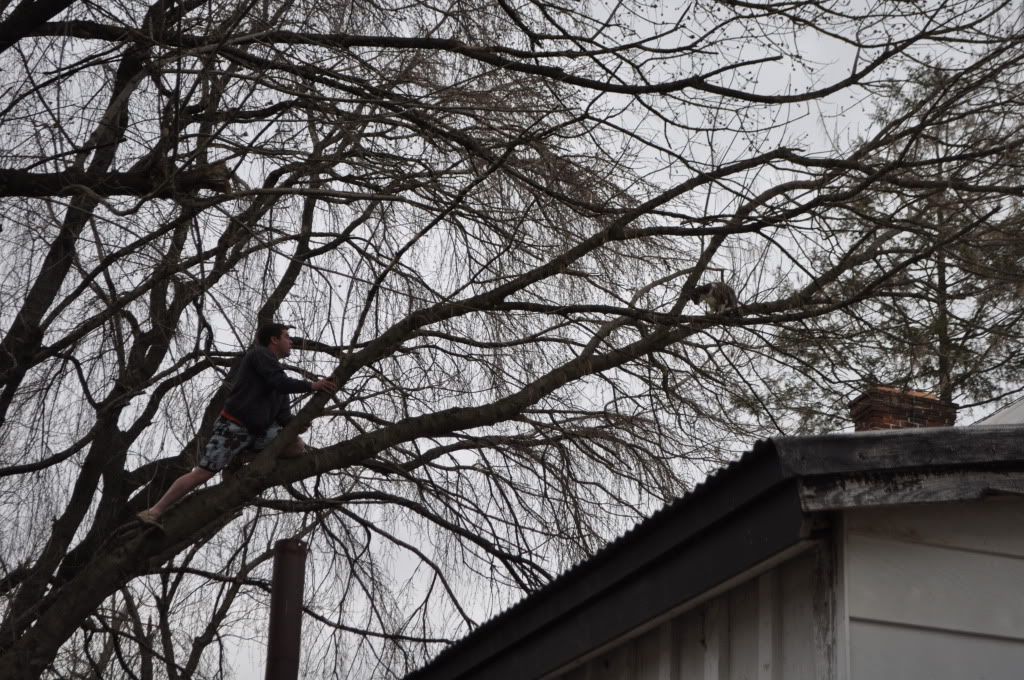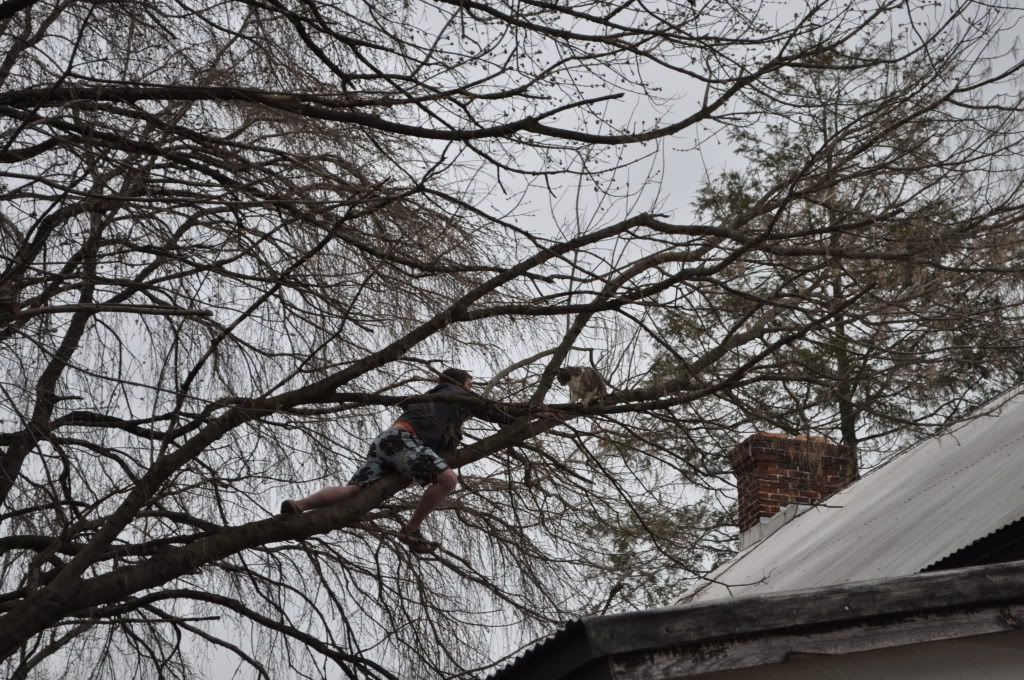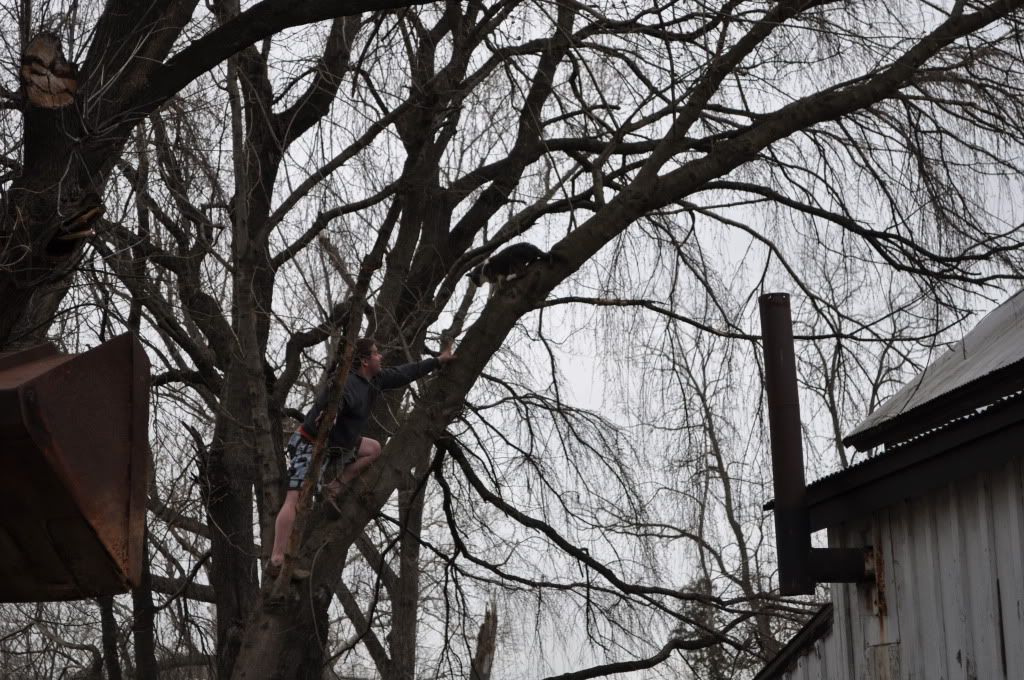 Some how he coaxed the cat down after nearly grabbing him. The end was not pretty for the rescuer. When he finally grabbed the cat, the cat grabbed him back.