Picking up sticks this morning with mommy. Such a big helper. And so stinkin' cute.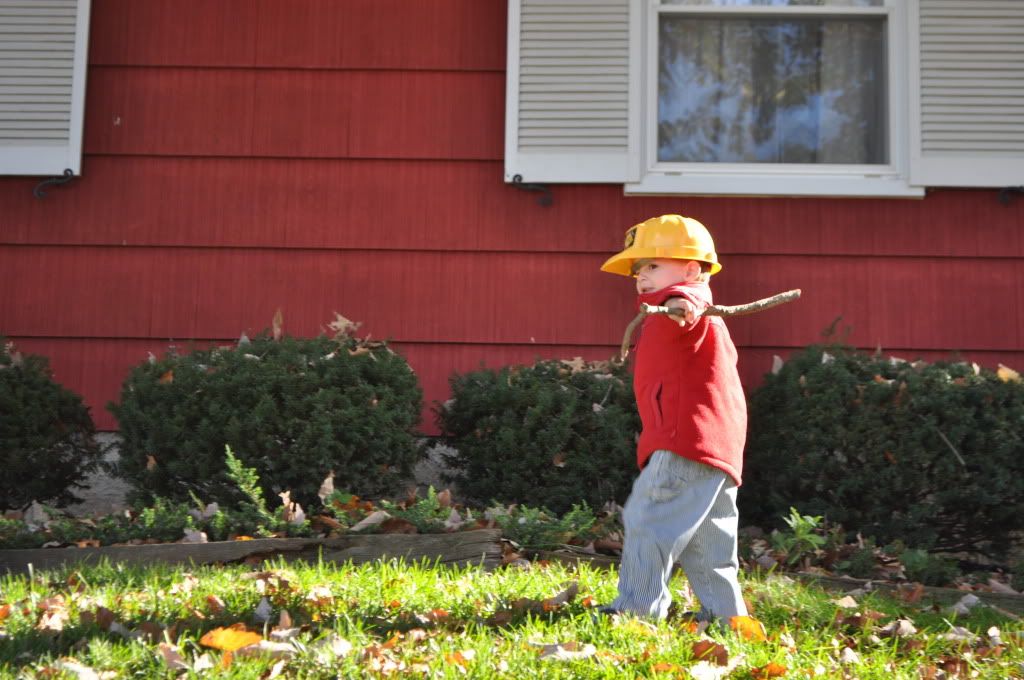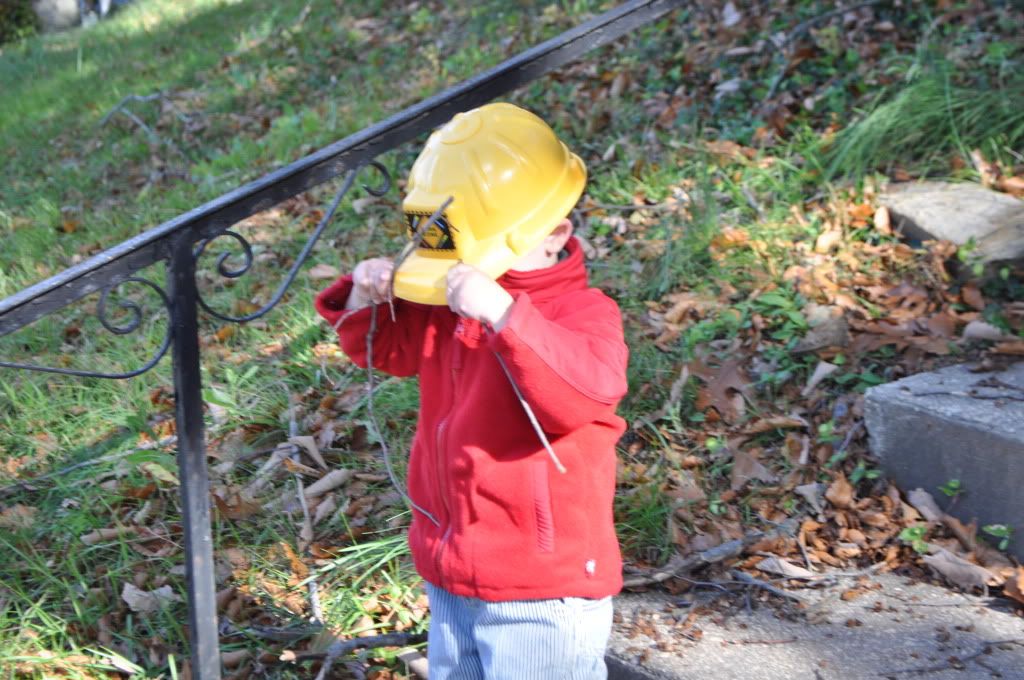 On the neighbor's steps.
On our steps.
We went to the farm today. Donkeys were being brats and had to be separated.
Donkey outside of fence = really scared Henry.
We also met Johnny & Stacey's newest additions. Two turkey pets Henry & Wisdom. Henry met Henry.
On a roll making new gluten free recipes. I am going to attempt to make Asian turkey meatballs with Asian noodles. If I have enough time. We will see.
Cannot, cannot wait for the hardware to come for the two dressers I have been working on. I ordered it over a month ago and the company is just now getting it to me. So frustrating.
Also frustrating is trying to reupholster my settee. Not easy.
Not frustrating at all is doing the David Bible study by Beth Moore. Food for my soul. I absolutely, absolutely, absolutely love it.