Two things I made today other than a mess:
I literally have been forcing myself to make dinner lately. It's a force. I have been so busy, it's the last thing I feel like doing at the end of the day. Or beginning of my evening. I have been having meetings at night lately. It does mean a lot to me to feed my man after he's been working a long day – gone 12 hours. Dave's been hinting at stuffed cabbage. It always seems so daunting. Probably because I usually follow a recipe when I make it. Tonight I just threw it together with some ground turkey - with a screaming baby and checking every 30 seconds out the window to make sure no one had stolen my three year old out of his sandbox. I left the house before it was finished and came home to a happy husband and over half of it gone. Praise God when it works out that way. It could have been really sick. It wouldn't have been the first time for me.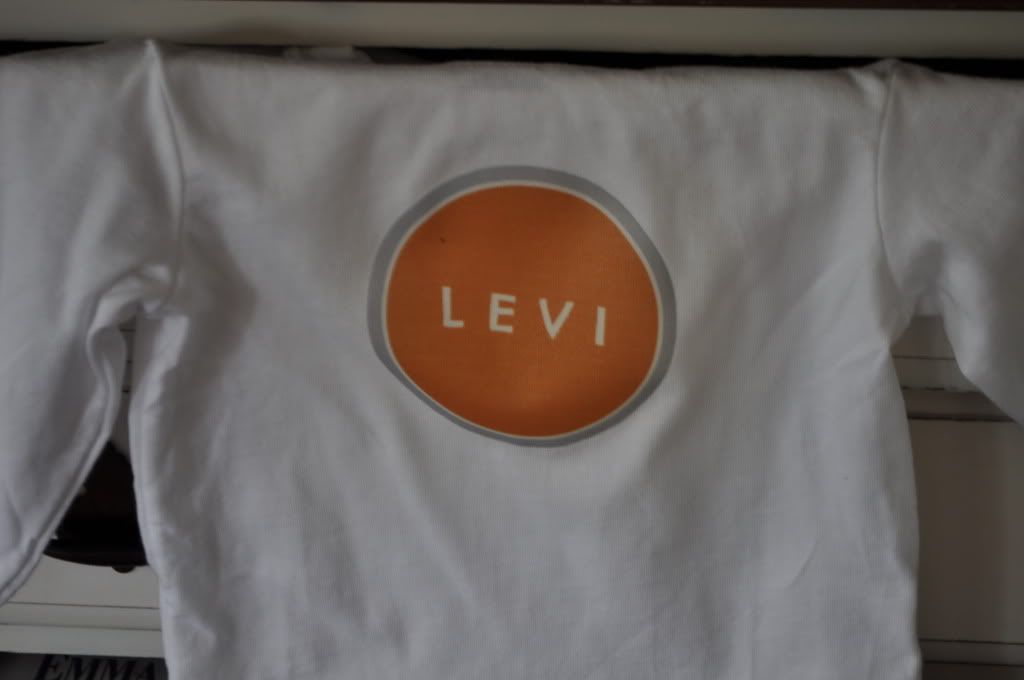 We met our neighbors down a house or two a few weeks ago and the wife invited me to her son's first birthday party. It was a busy weekend for us so it didn't work out. It's been on my mind to bring something over for Levi, her son, and on my mind to make a T-shirt graphic. Today I killed two birds with one stone. I made my own little t-shirt graphic for Levi.