Tonight Hudson and I were out helping a friend. When I got home I was very surprised to have a birthday cake waiting for me.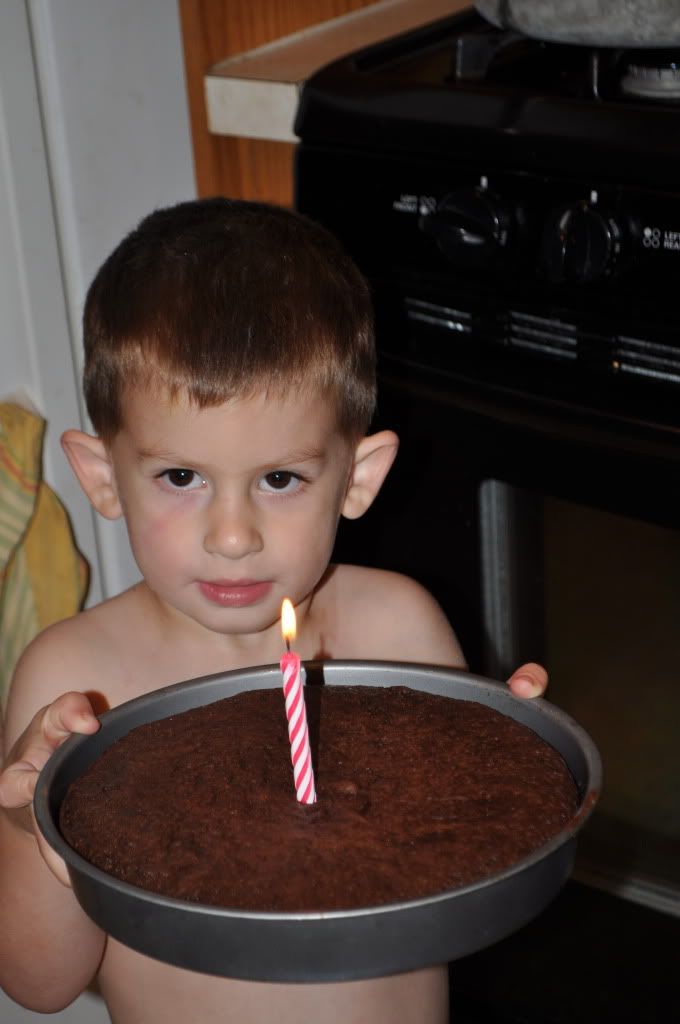 Henry planned a birthday party for me and even made me a cake and even sang happy birthday. He was so happy about his surprise. What a thoughtful, fun son I have! So we had a birthday party for mommy a few months early!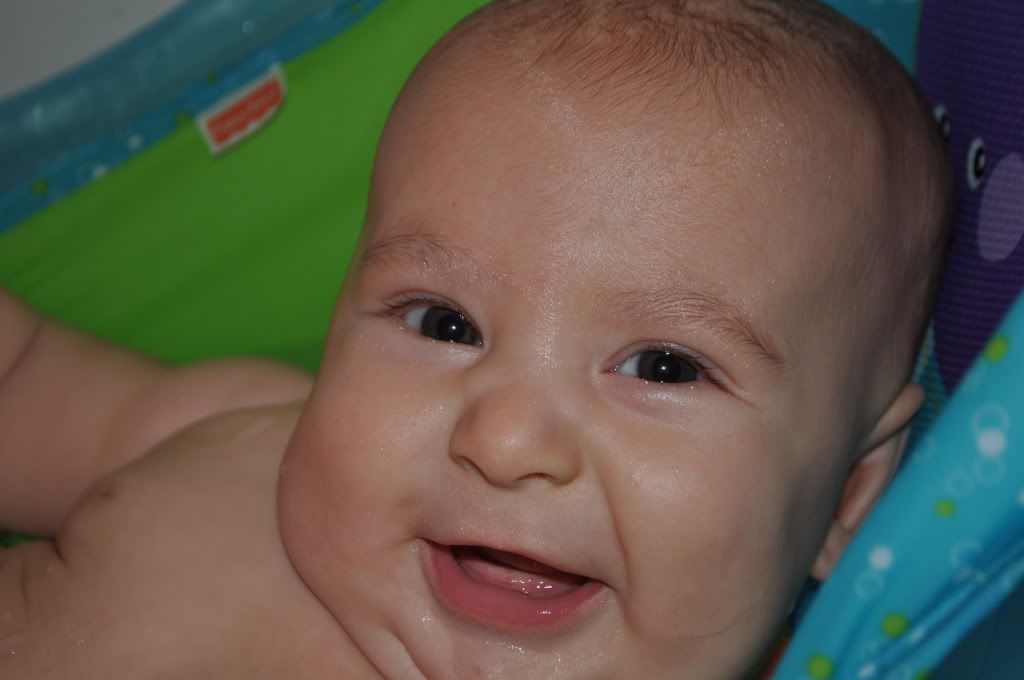 This little super star has been teething. Poor little thing has had diarrhea from it. He's such a good little sport.
Henry and Haley on the couch this morning. We all slept until 9 this morning. I think I have only slept past 7:30 a couple of times in the past few months and I have never slept until 9. It was a true gift from God!