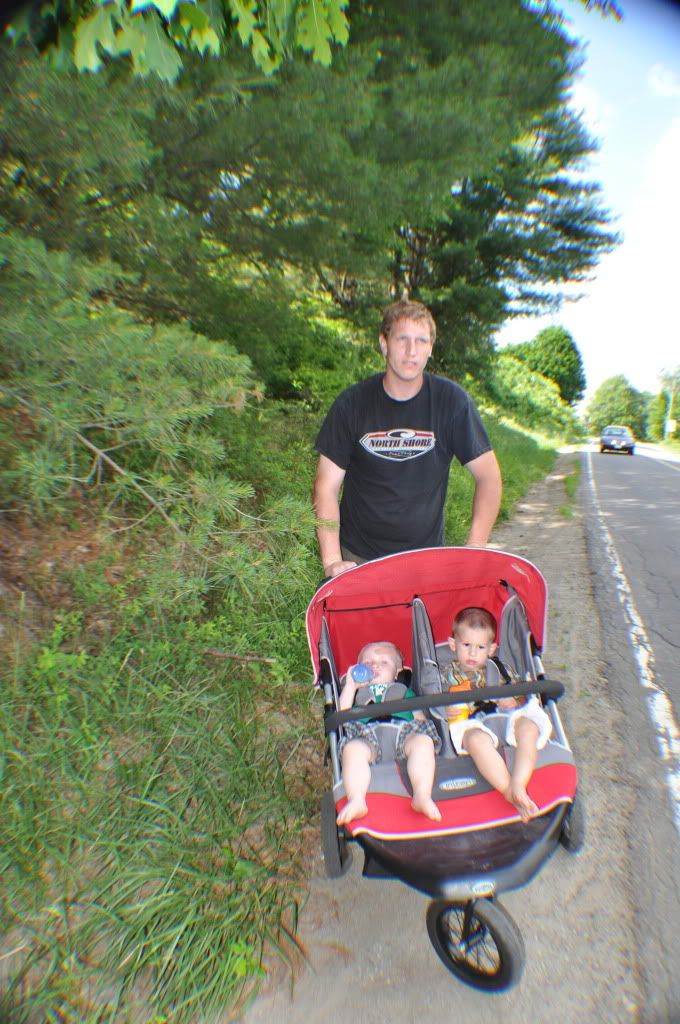 It's not easy pushing two little buggers up hill in a stroller with flat tires. But better to push with flat tires than prolong the bawling and pumping them up again!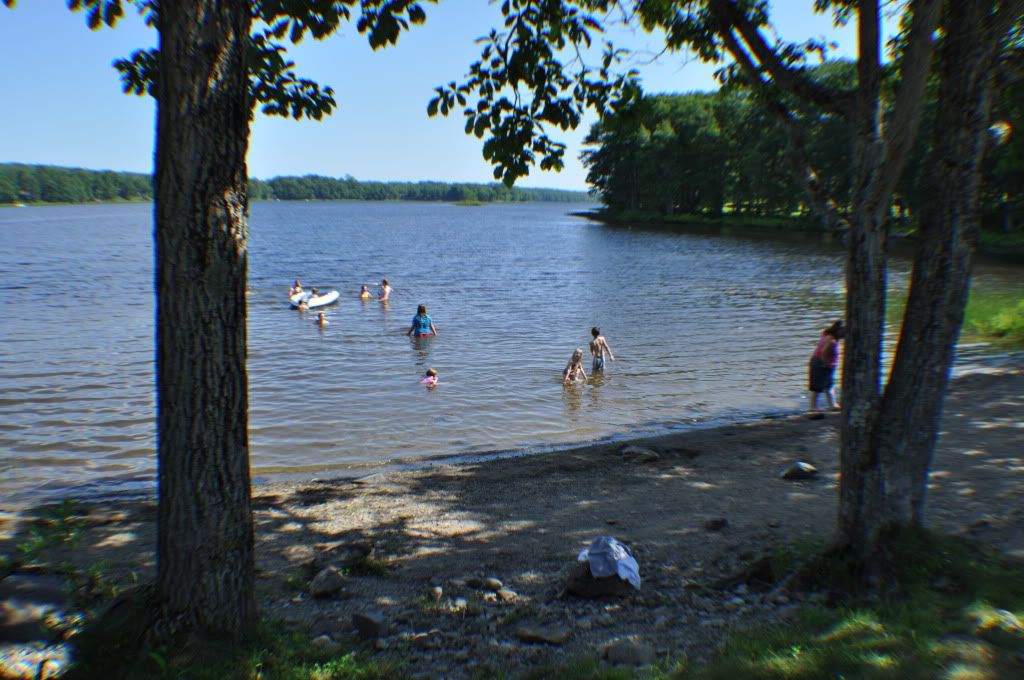 Ayer Park, Union, Maine - July 2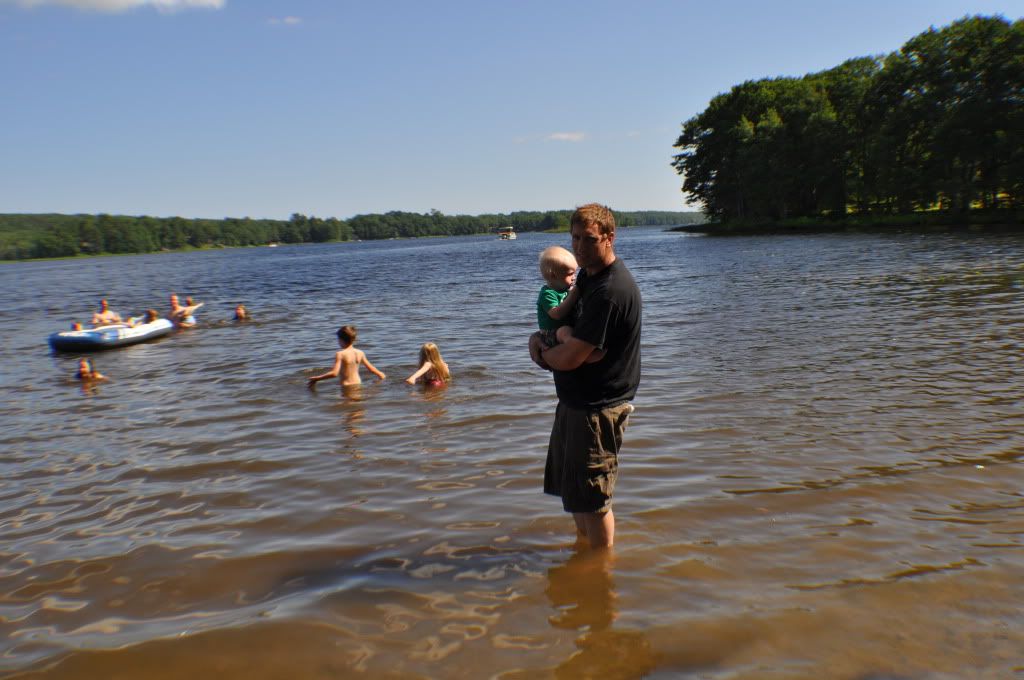 Taking a dip in Seven Tree Pond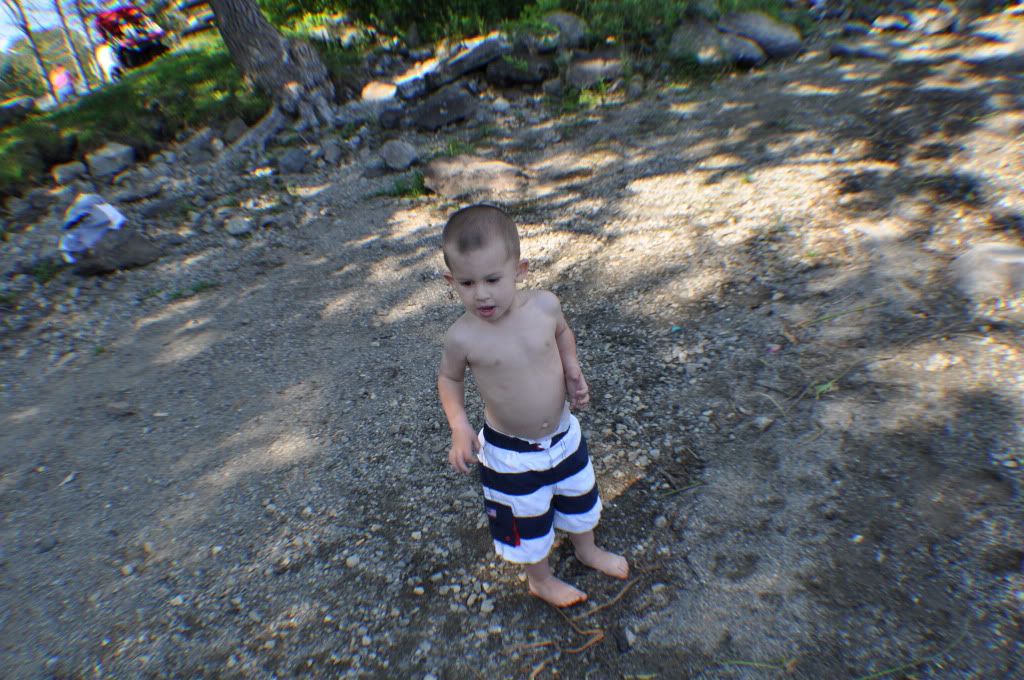 Here we go Mommy!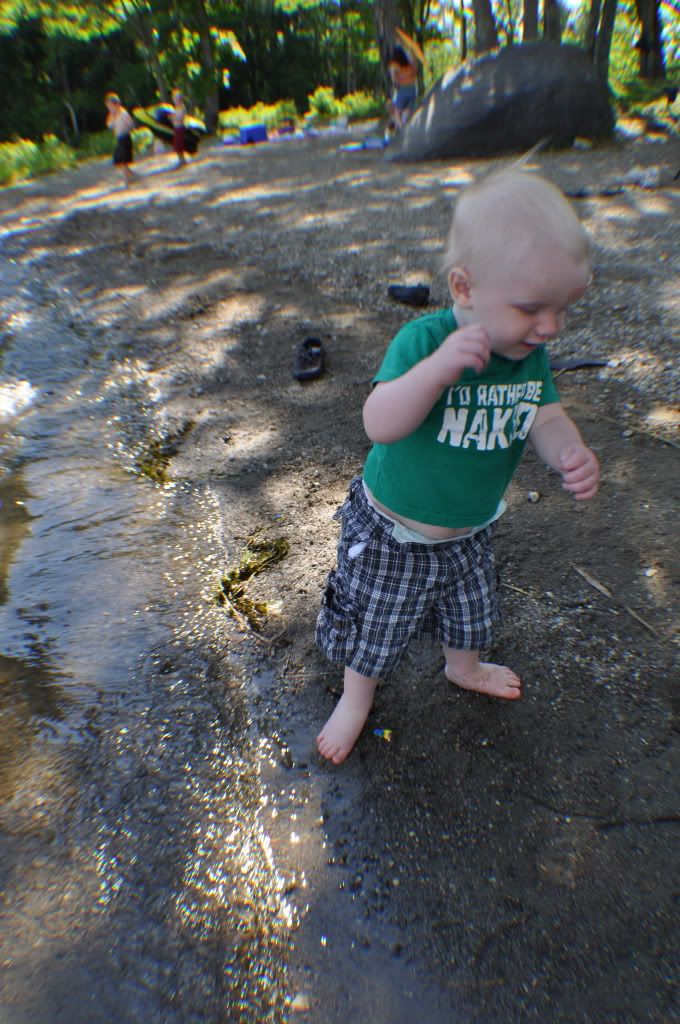 My nephew Christopher getting brave!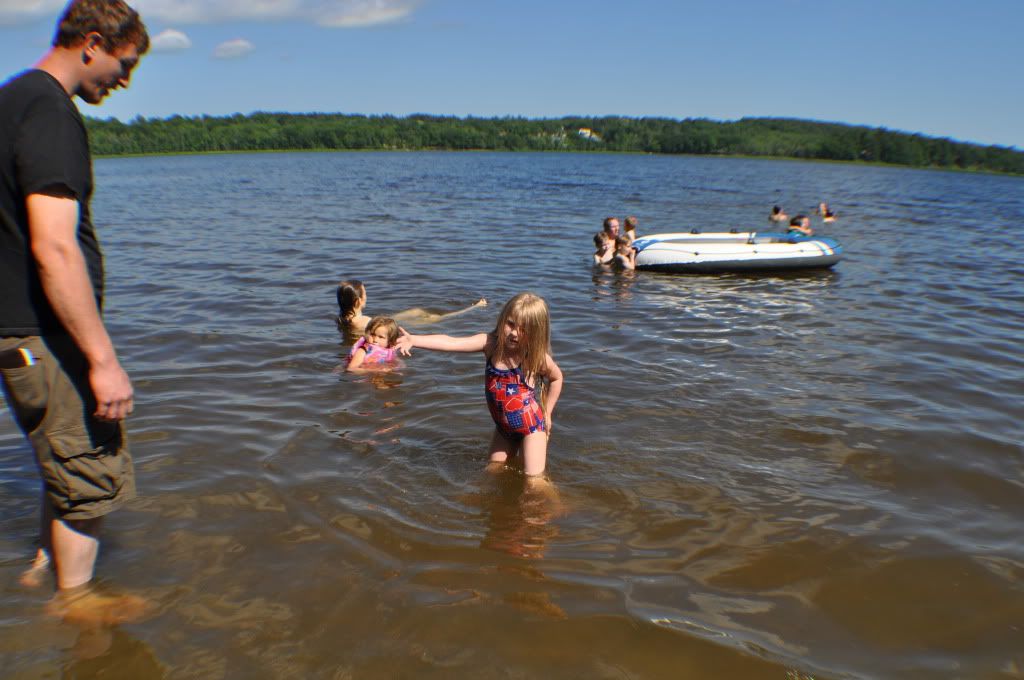 I call my niece Tea-go-pher because her brother's name is Christopher and now she loves it and calls herself that. Here she is striking a pose!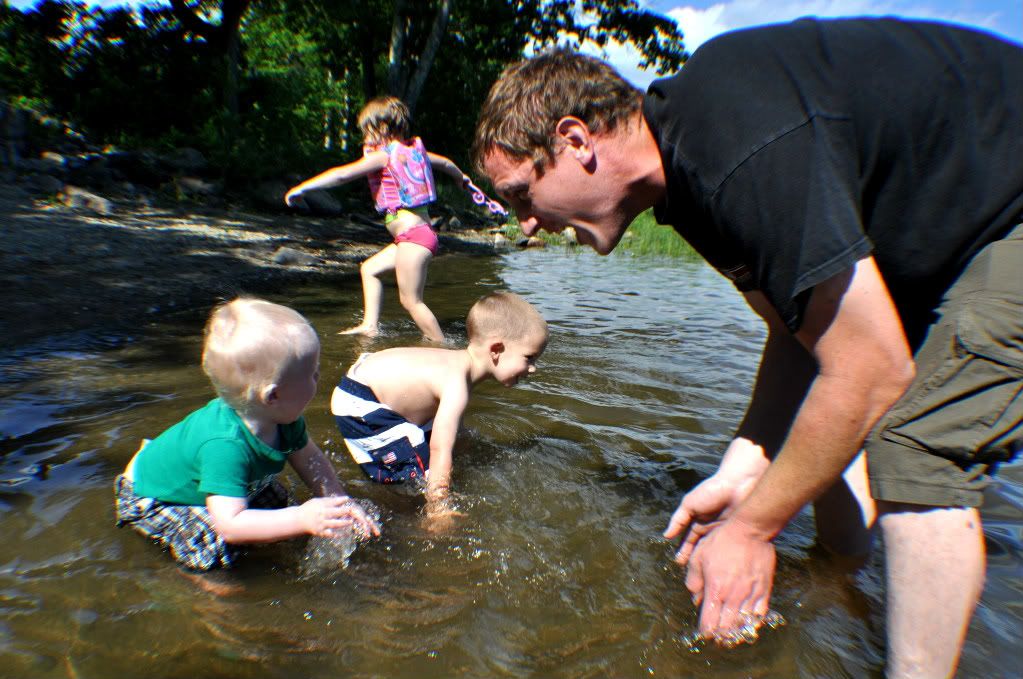 Splashing with his cousin and Uncle Zac-o-pher.