Eating summer squash and zucchini from Stacey's garden. Sautéed in olive oil with basil and sea salt. So good. No guilt. Thanks, Stacey!
Yesterday Henry and I were guests of Beth at a local pool. I almost joined but didn't and had some regrets when we were there. So nice. Henry had a blast. It tired him out quickly, but staying up all night didn't help either.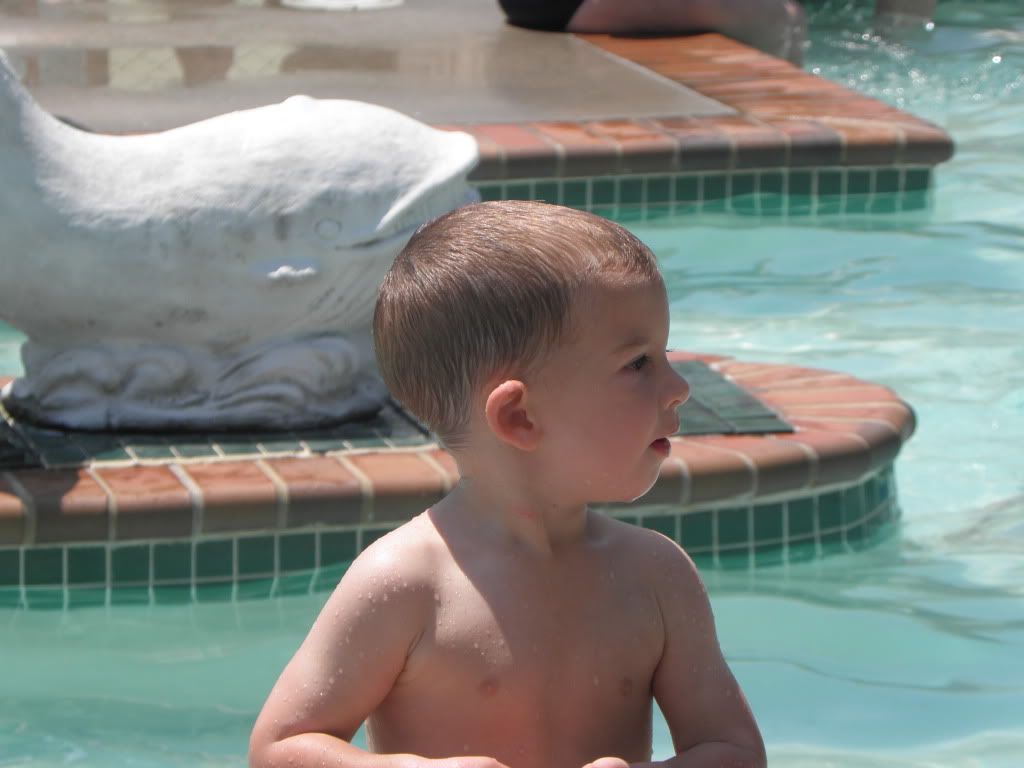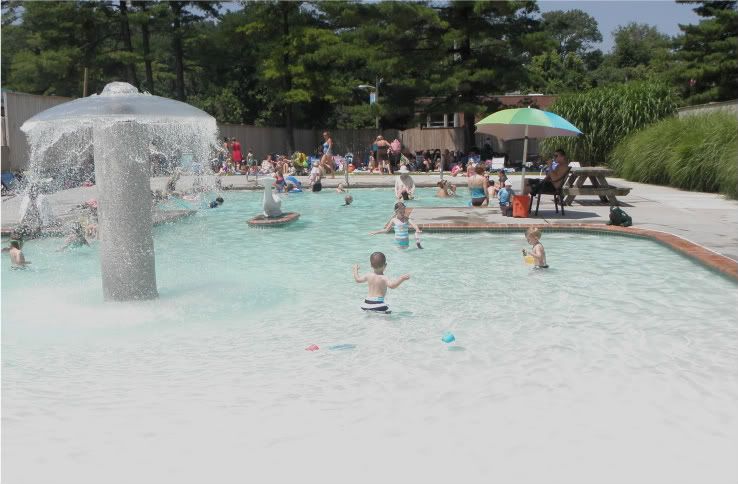 So, being the ever push-the-limits type of gal that I am, we braved the near 100 degree weather and met my friend Beth with her 5,000 kids she had tagging along at the farm. We all had a ball and were sweat balls two minutes in. We collected eggs, fed the horses, and picked cucumbers. Some even got to ride in the bucket of the tractor. It was more fun to watch the kids have fun. Henry unfortunately was rather clingy because I had already worn him out at the pool and he was going on little sleep for a little guy.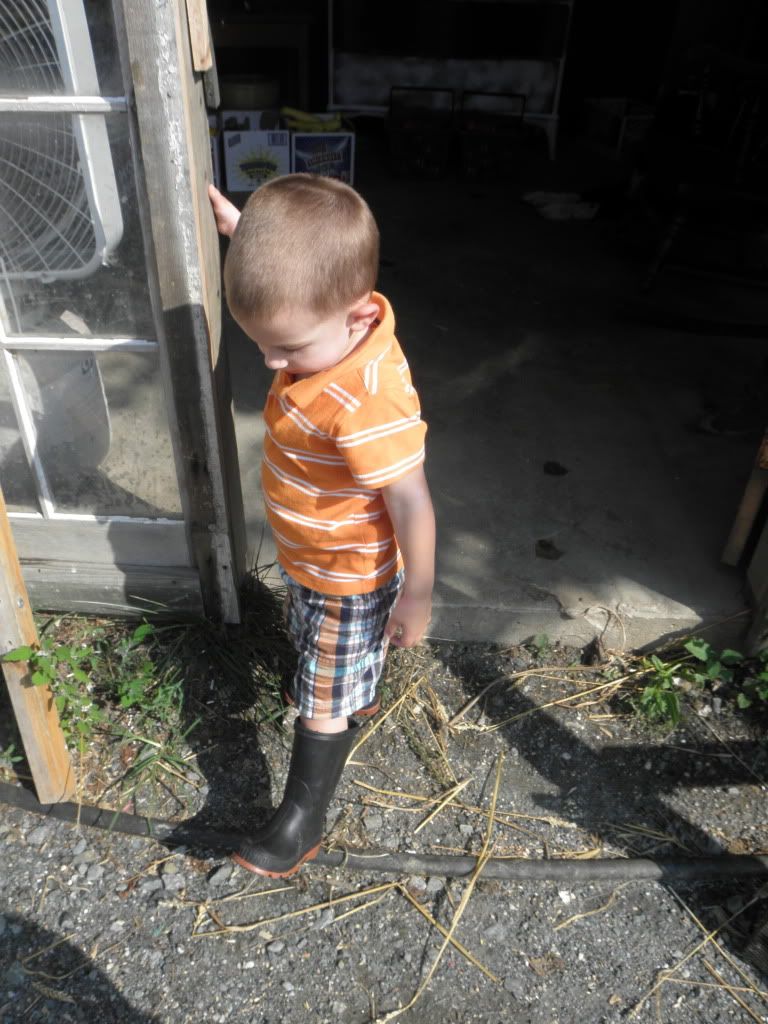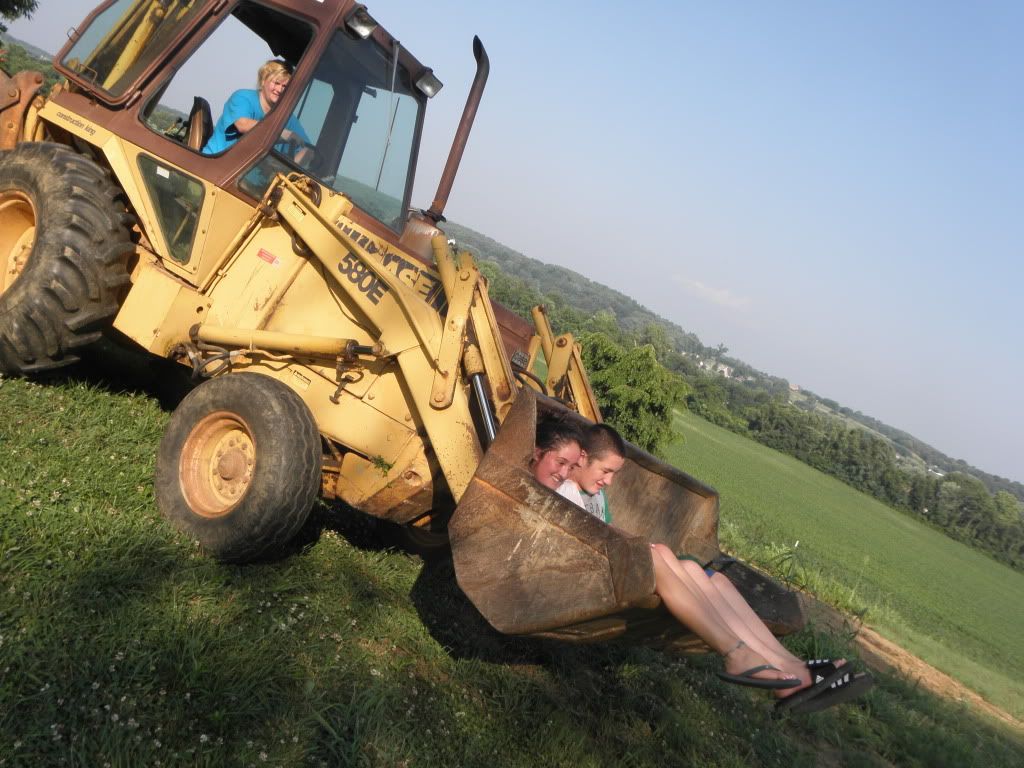 Mika and Jon-Jon in the bucket. Stacey driving.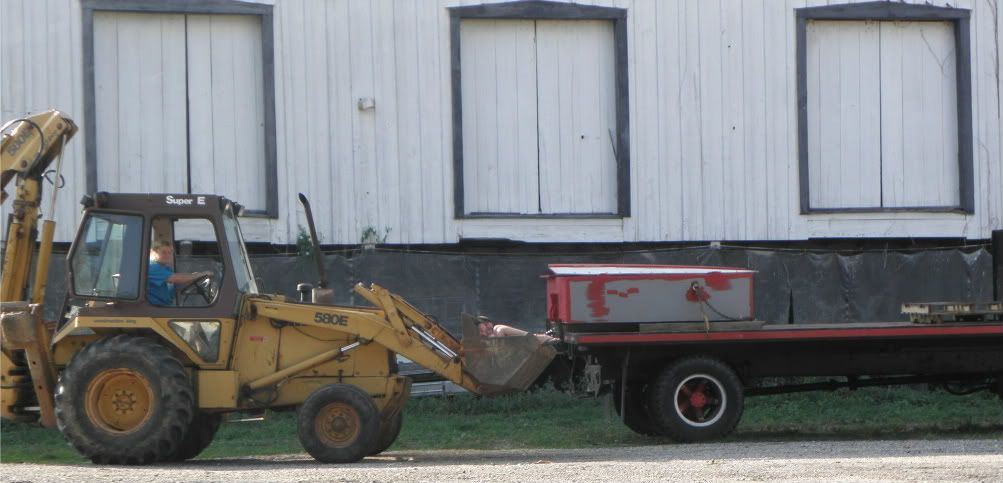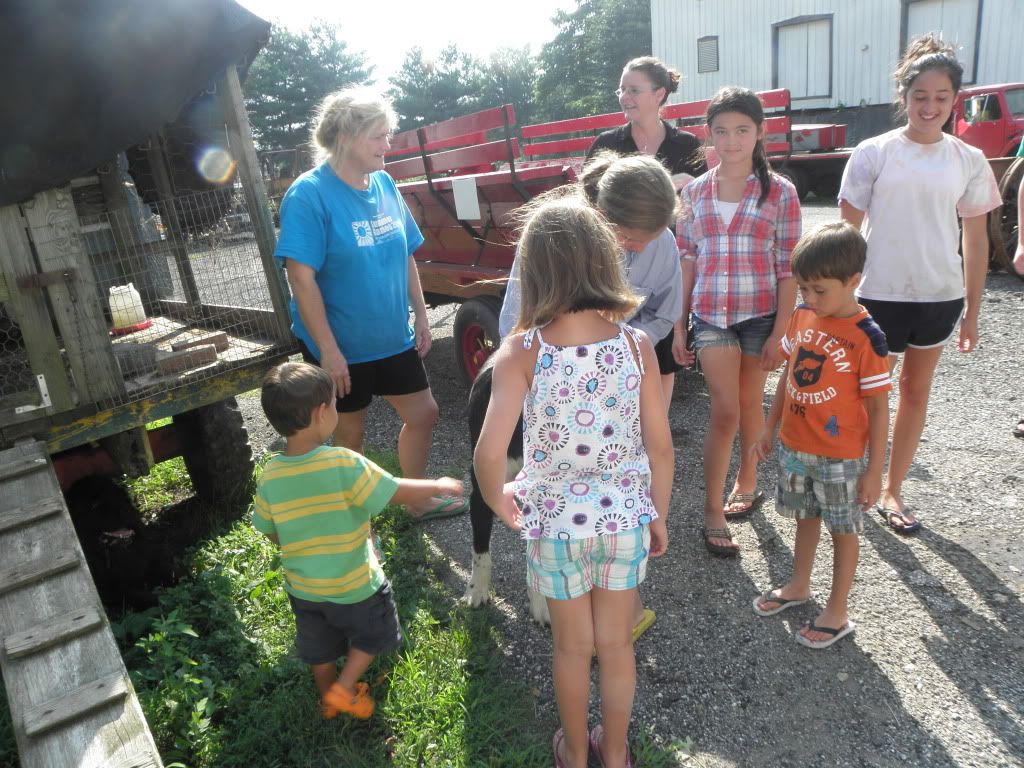 He did say the cutest thing on the way there. He was noticing all the cars on the road and said,"Momma's car, Henry's car, Stacey's car, Non-non's (Johnny's) tractor". He kept saying it over and over again – always careful to mention tractor with Johnny.
I was really lacking energy this afternoon and was creating several excuses in my mind not to go to church. But God. But I knew I really needed to go. You know, I needed to be refreshed and renewed in the Word of God. Really needed it.
The first message was on John 20 when the disciples had locked themselves in the upper room (I think – not looking at the passage). Right after Mary Magdalene had told them Jesus had risen. They were locked in and in fear. When we disconnect our communion from God, fear comes in and we try to control our environment. Jesus came and stood in the midst. He said "Peace be unto you". Not, "You bunch of jerks, when are you going to get this through your thick skulls." Then, (something like this), "As the Father sent Me, so I send you." Wow. Jesus loves. Jesus breaks down those walls we put up. Jesus knows us. I can be that group of disciples every day of my life. Putting up walls. Filtering what can come in. Thank, You, God that You never leave us or forsake us.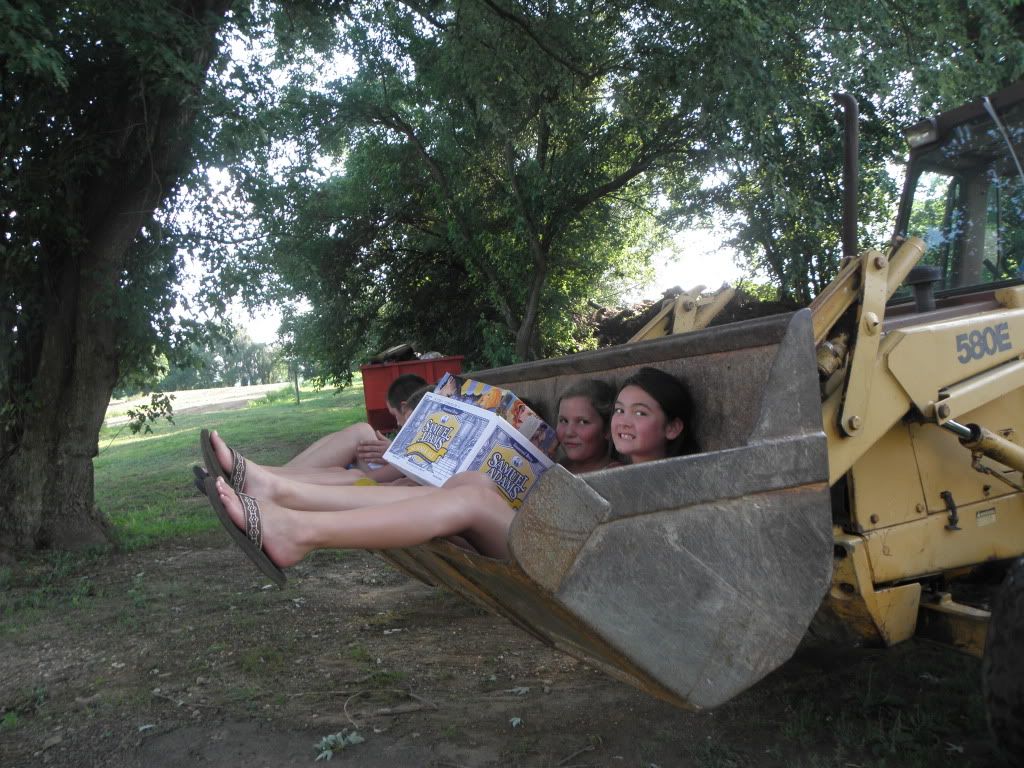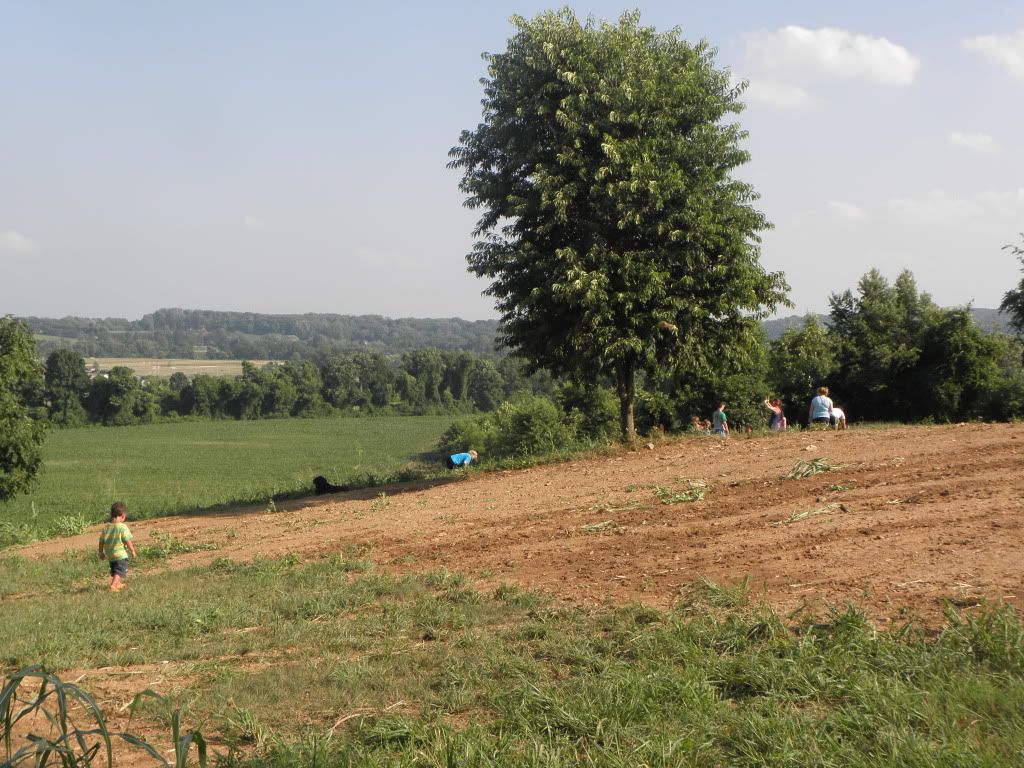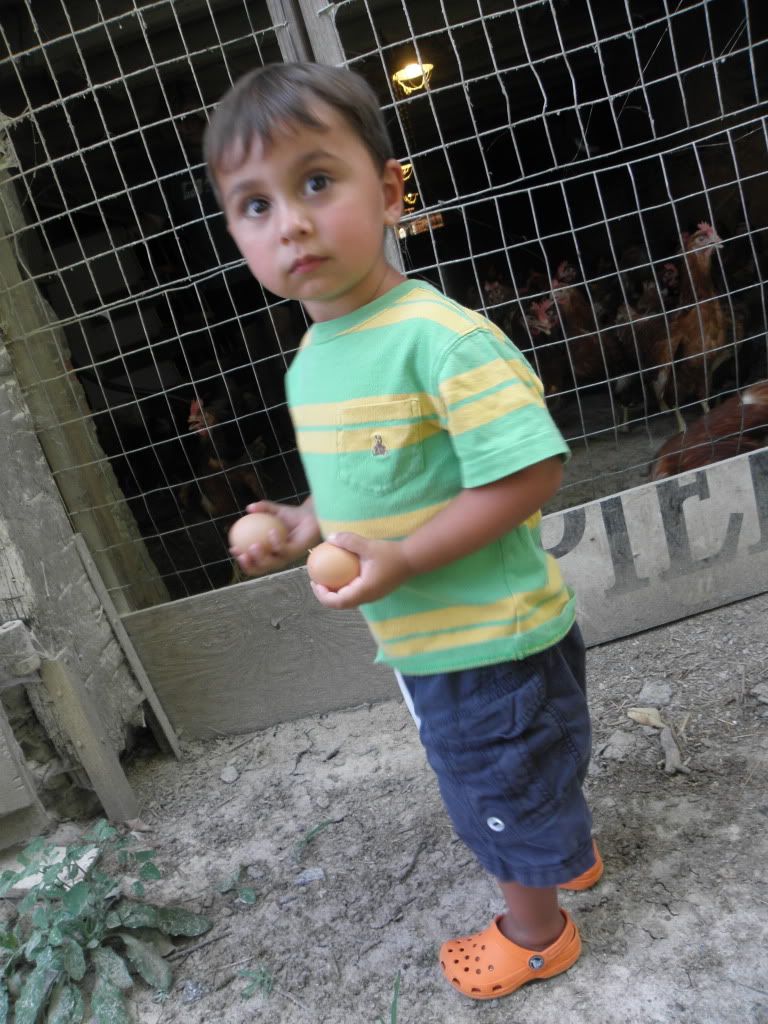 Right before the incident. Little Ethan chucked the eggs into the basket. Just like Henry does. And they ALL broke. Meaning the rest of the eggs Emma had so gently placed.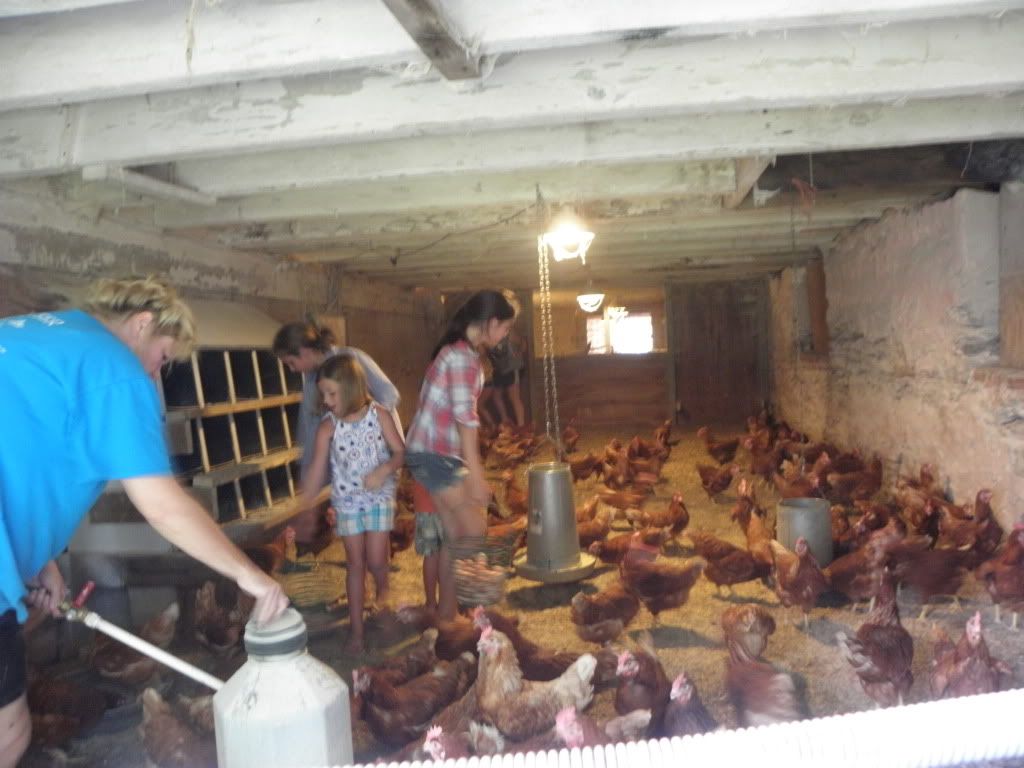 Proof of an egg picking frenzy that descended upon the farm.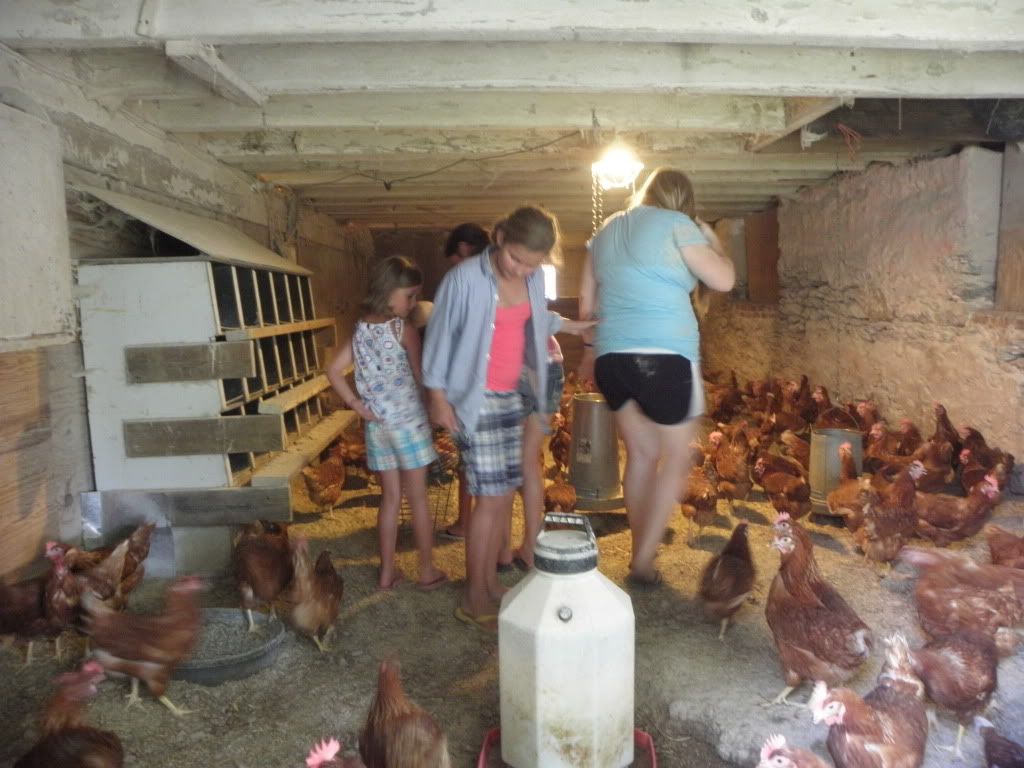 These are two different groups of chickens and it hurts when the peck your toenails. Hurts.