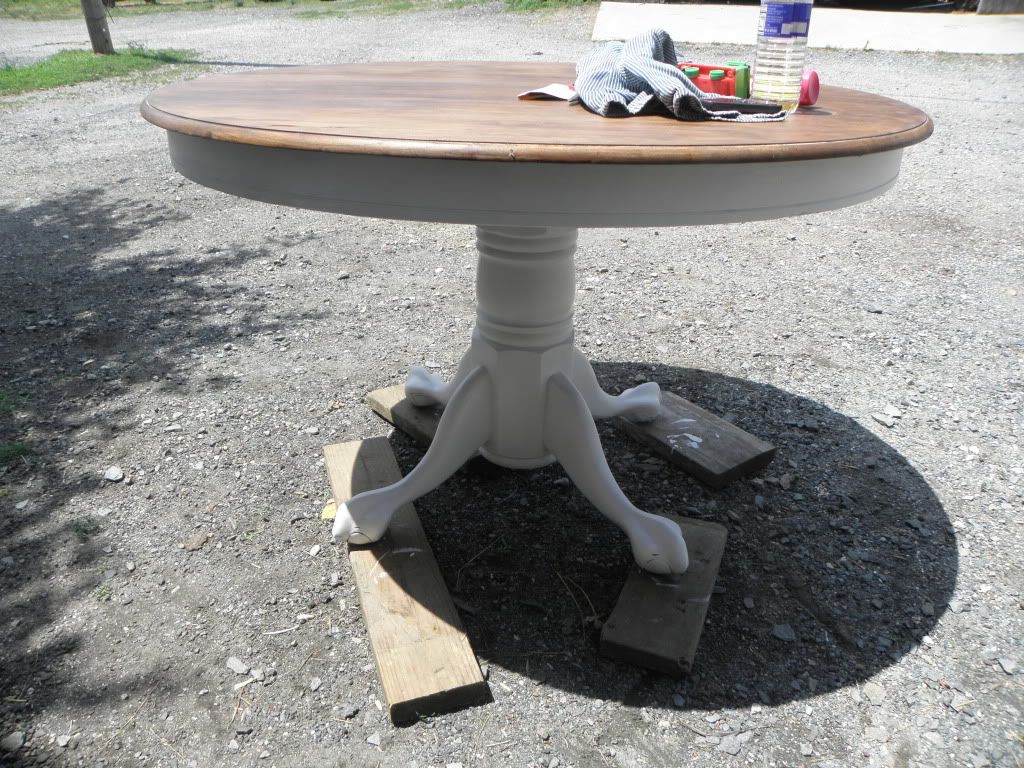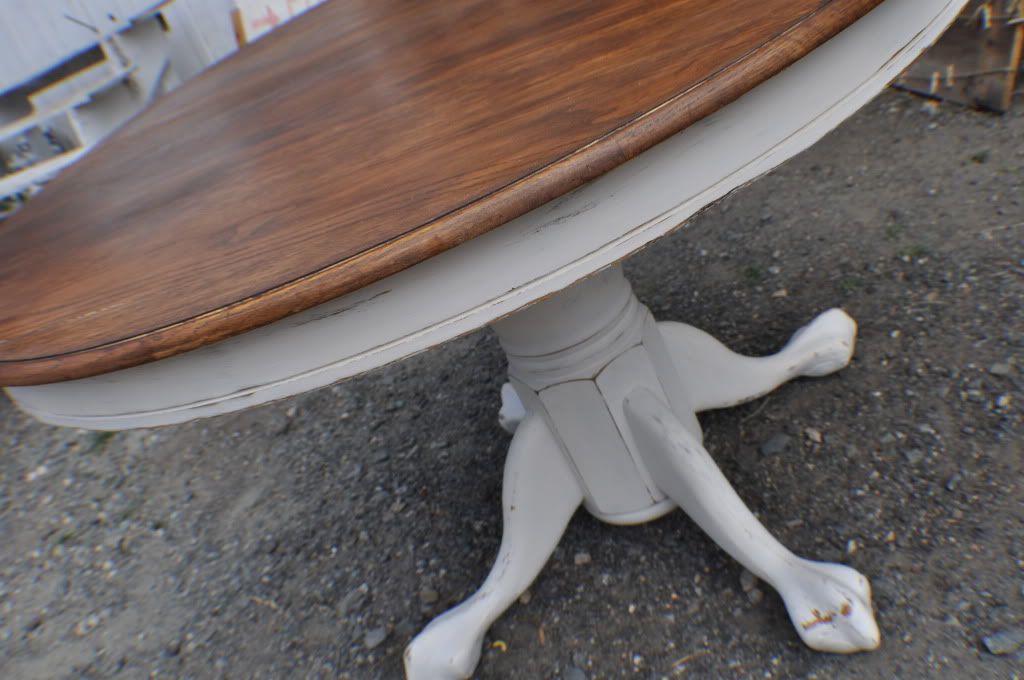 I purchased this oak table at Salvation Army along with 5 chairs.
I sanded the top - which took a LONG time and lots of elbow grease EVEN with an electric sander and some gritty paper.
I stained the top a walnut. The top was in rough condition when I got it but came out really nice.
I lightly sanded the lower part and painted it white. Then I heavily distressed it. I really like using white and heavily distressing because it makes you feel less guilty about an imperfect paint job. But, believe it or not, distressing takes some work - fun work!
I put a couple of heavy coats of minwax wax on it.
Then I drove 600 plus miles through torrential downpours to deliver it to my mother as her late but heartfelt mother's day gift. Thank You, God, for the wax I had put on because it protected it from the dampness that was inevitable in the weather in which we were traveling.