We will miss our girl, Kiana. This whole trip was a miracle and mystery from God. We had never met Kiana until she stepped off the plane (her first plane ride ever and first time away from her mom ever!) at BWI airport on Thursday afternoon. Her dad is my cousin and my cousin closest in age. We lost touch as young adults and reconnected recently and were both so excited that it is in our hearts to follow the Lord. Both her mom and her dad wanted her to connect with someone as a role model because she is at a very influential and important age. 13. I was honored they asked me. Circumstances could have made this trip impossible. It is not easy for a single income family of six with four fairly small children to spring for a plane ticket. It could be very difficult for a 13 year old to fly by herself for her first flight and also to go stay with people she had never met face to face. It could be difficult for a very pregnant woman with a toddler to take on this task. I have nothing to offer apart from what God can give through me. But God. We all prayed and trusted and God came through. I learned so much, her parents learned so much and Kiana learned so much. We all grew together in our walk with God. Someone mentioned at my church the other night that it doesn't take a village to raise a child, it takes the church or the body of Christ. Thank you so much to everyone who prayed for our time together with Kiana. Thank you so much to Stacey, Johnny, Dave's Dad and Linda for making it extra special. I got to see my church in a different light because I don't normally have a teenager around. The teens on the blitz Friday night, the youth workers and people just being faithful day in a day out – that night made a life changing impact on Kiana. We made it to the Westera's house by the skin of my teeth Saturday night for the teen Bible study because I was so tired. Again, what we all may take for granted because it is so readily available was a magical night for Kiana. The bonfire, the food, the other kids who made her feel welcome, the youth workers who are so faithful, the Westeras, their beautiful house, Pastor Love's message – it was just what Kiana needed to light her heart on fire for God. I am so eternally grateful that we are all in this walk together. Kiana's parents are excited to plug her into activities at their own church back home in Kentucky and we are praying for God to provide a way for her to come back to Baltimore for Camp Life.
Kia's last day in Maryland was spent at Gunpowder State Park in Chase. I had never been there before, the day was hot and God brought it to my mind the last minute. I rushed Kiana out of bed, quickly fed her and Henry lunch and raced to the park. We had a blast!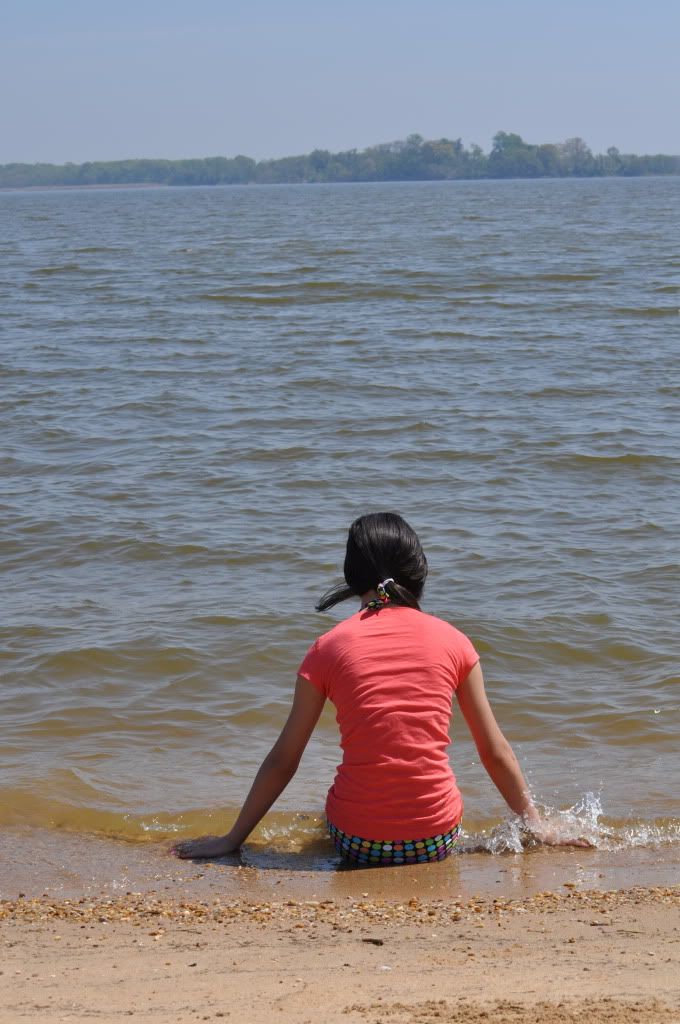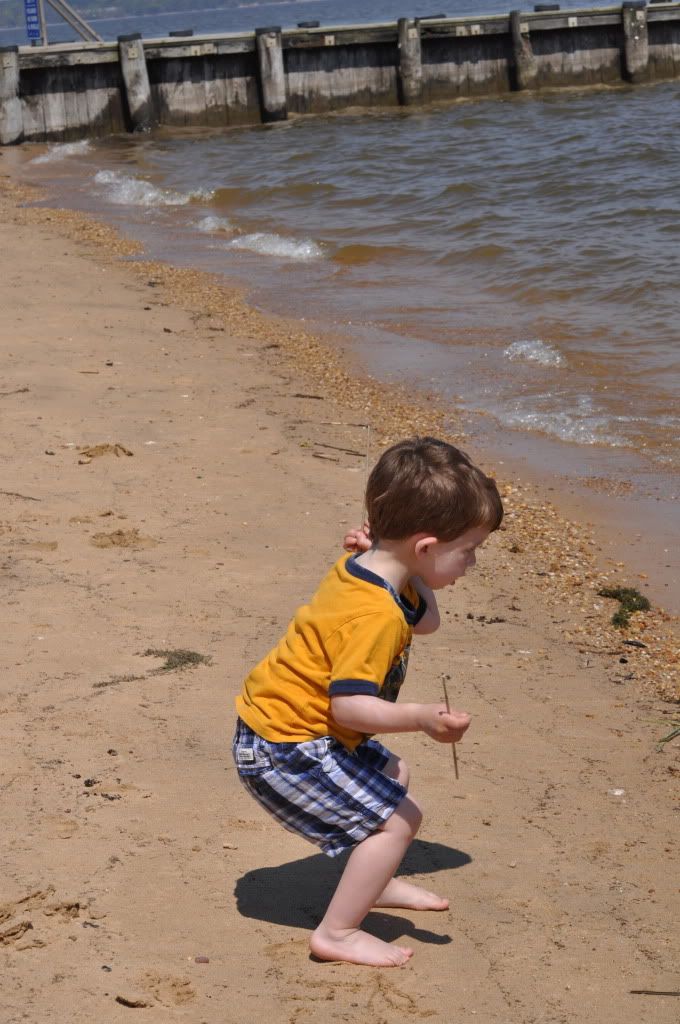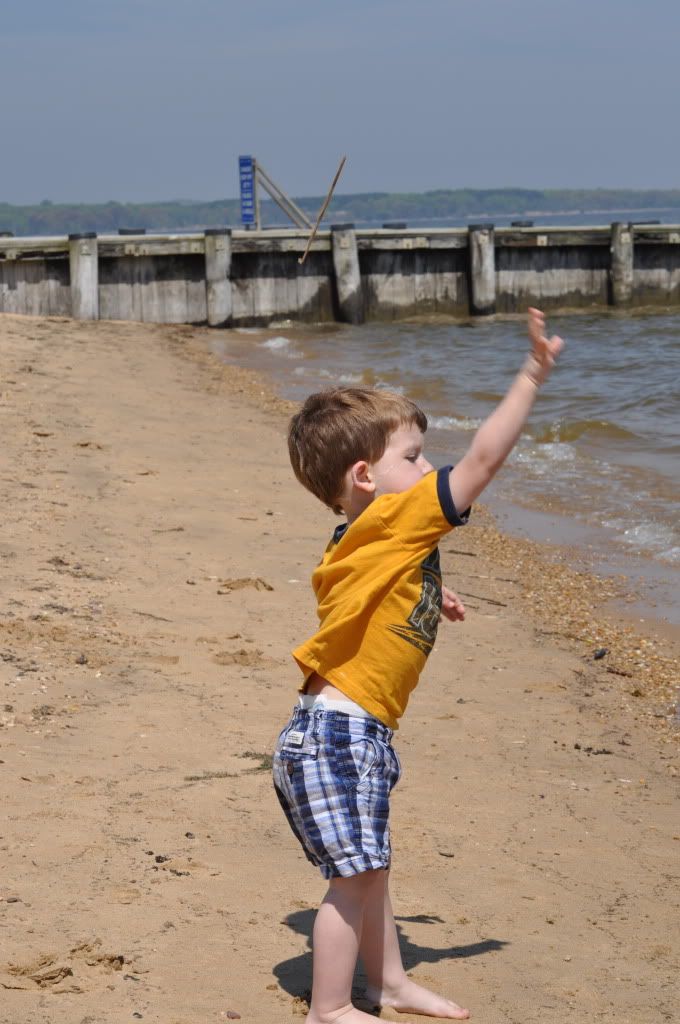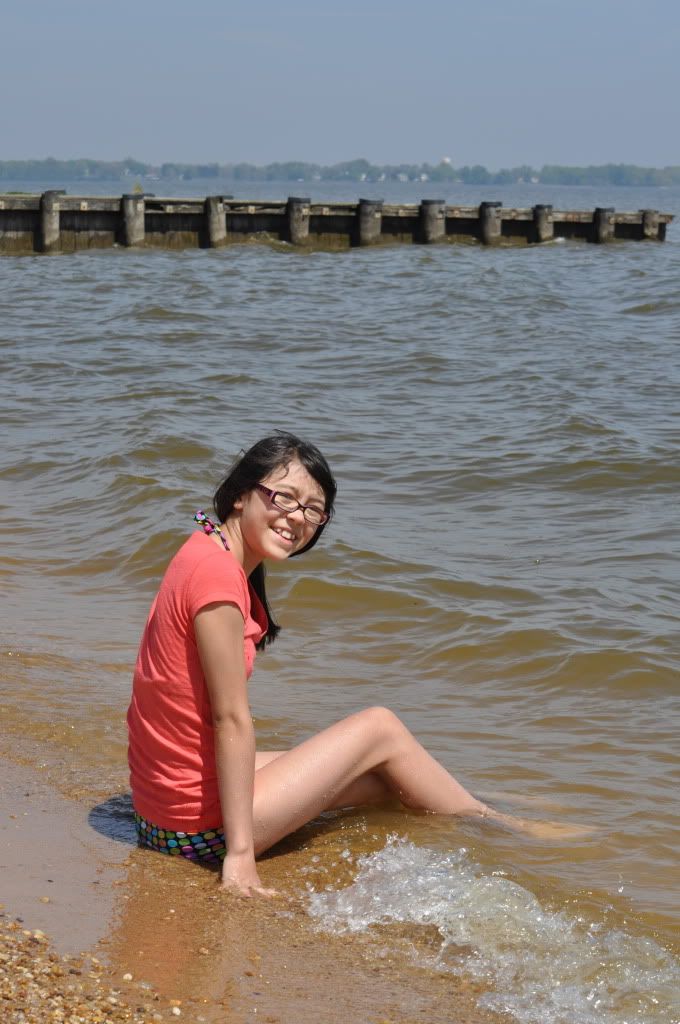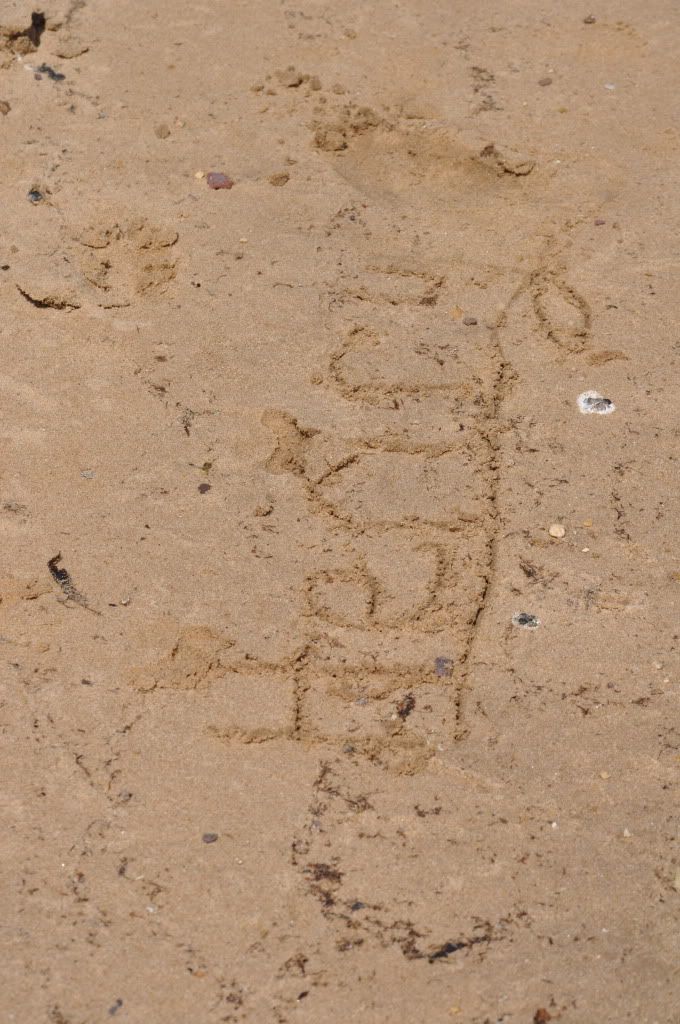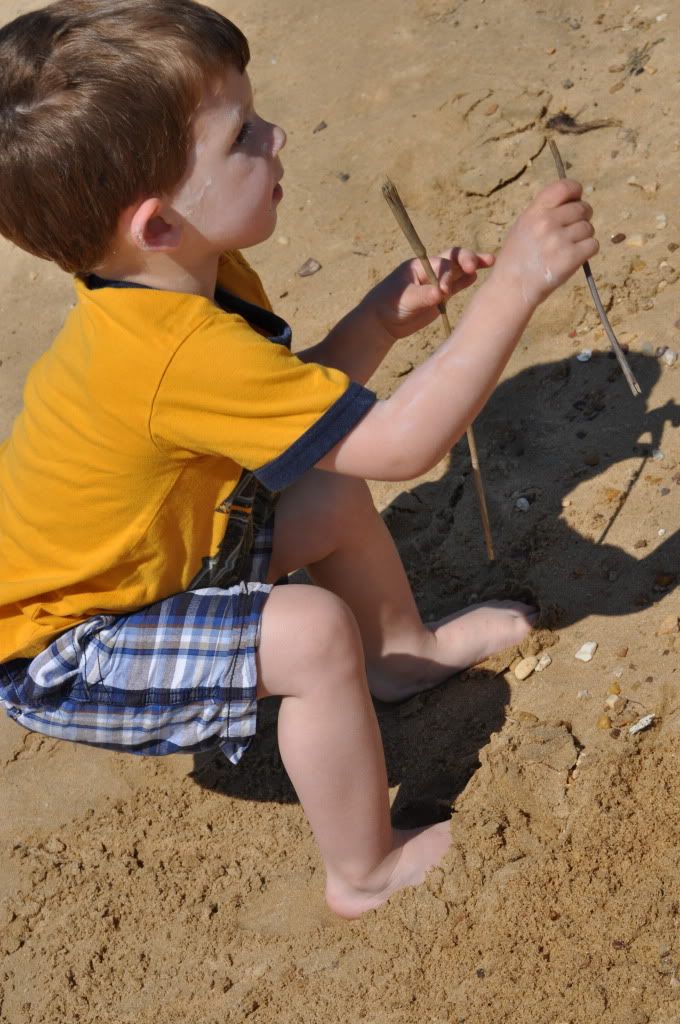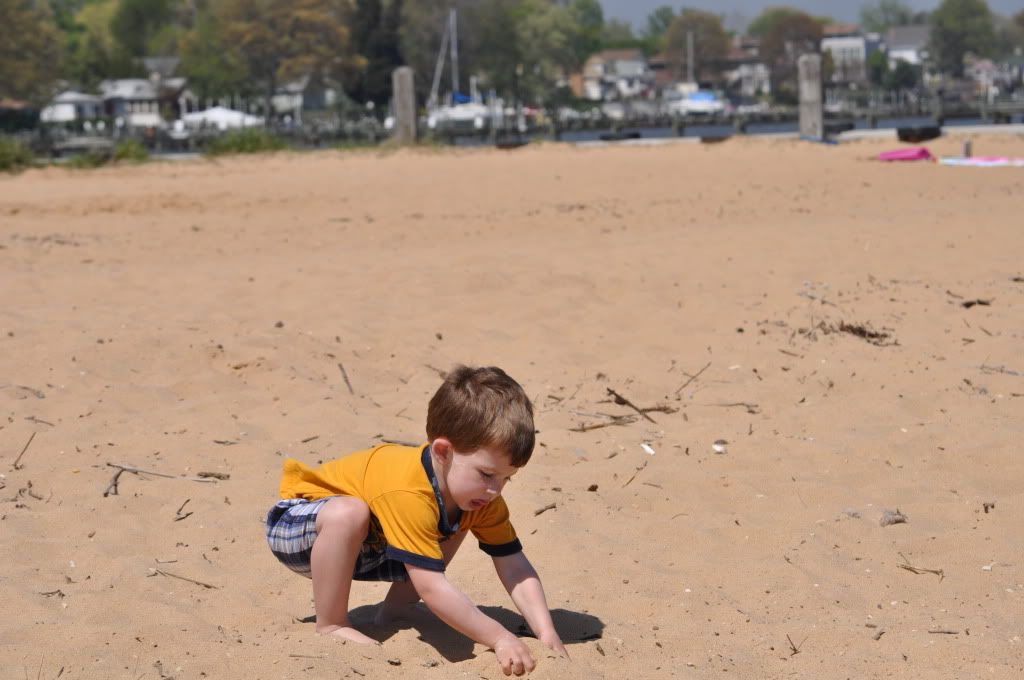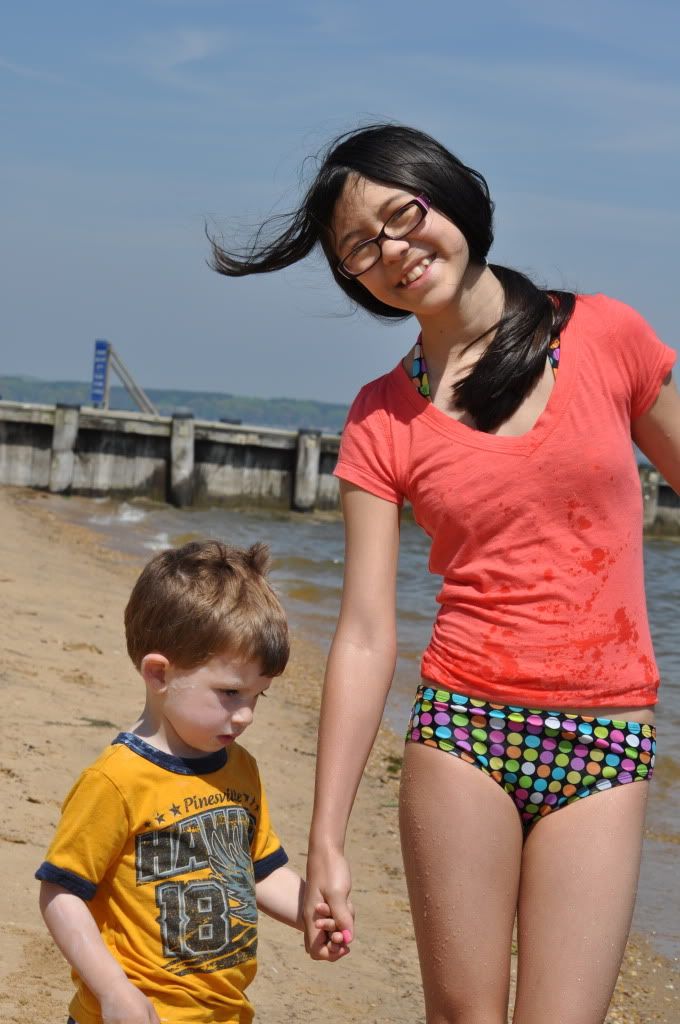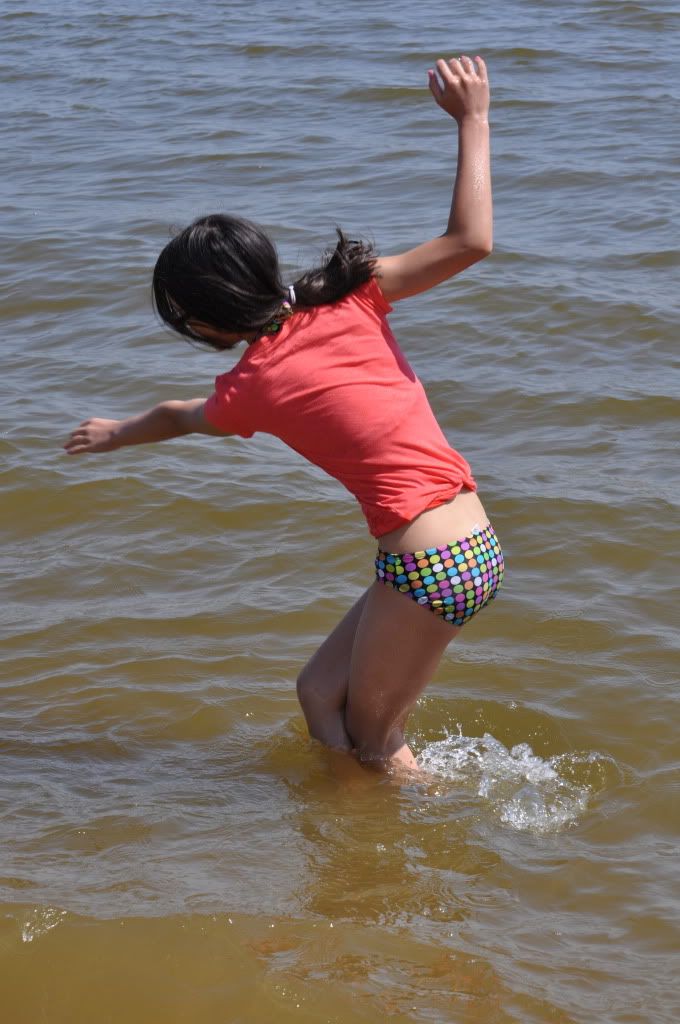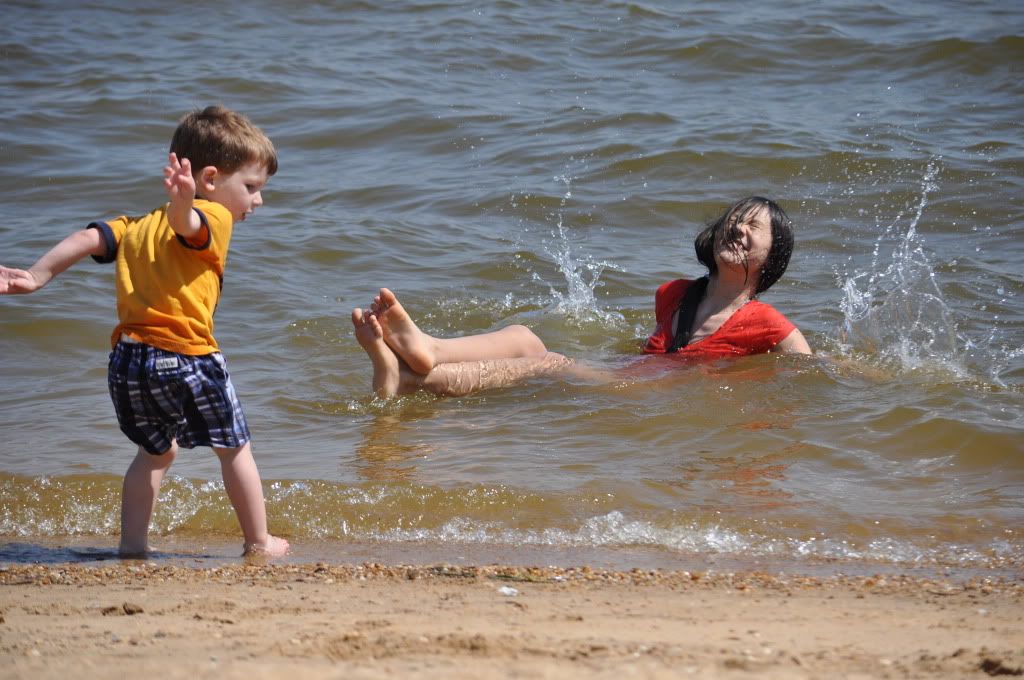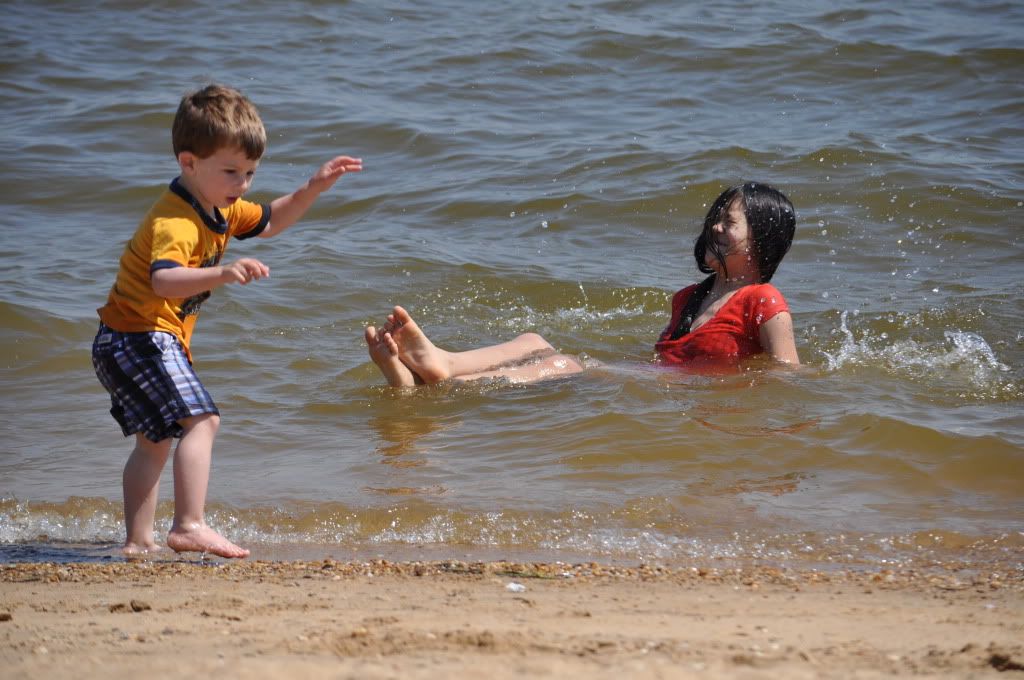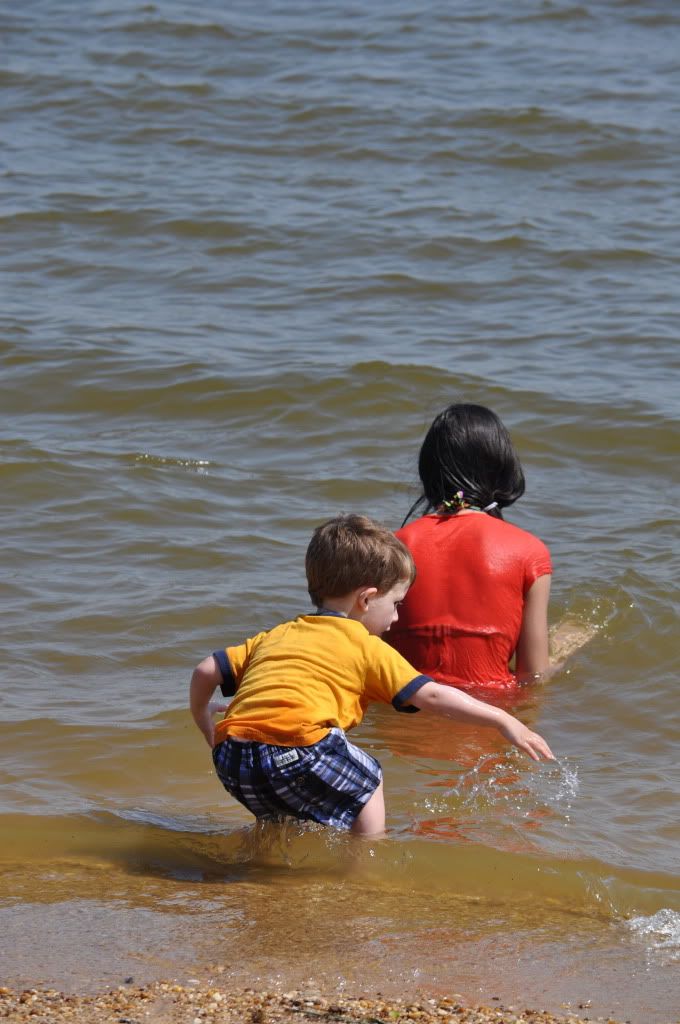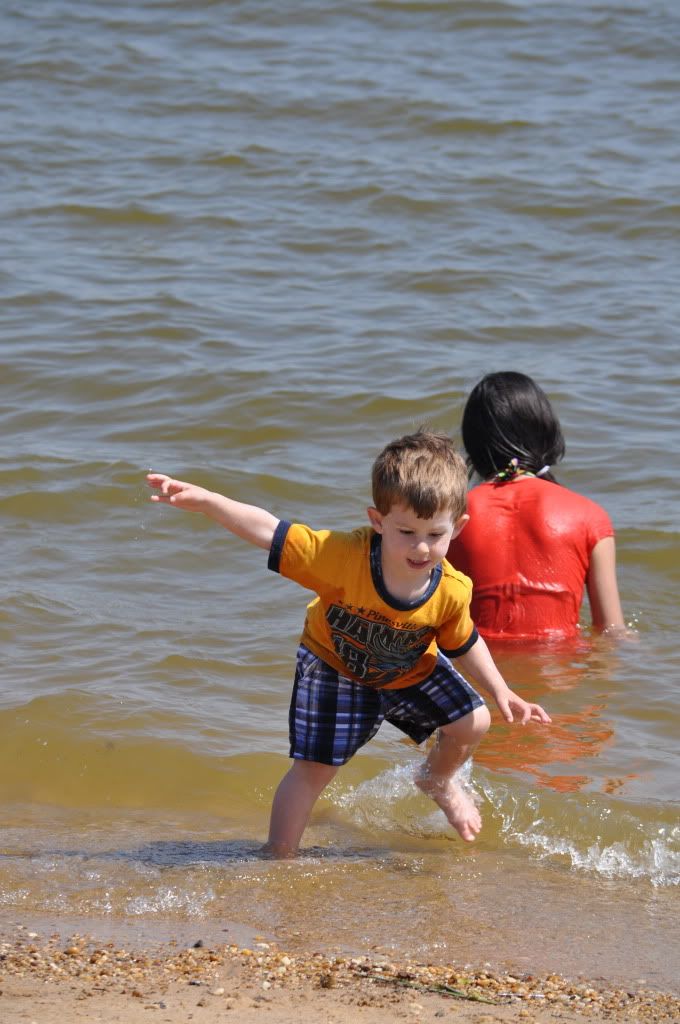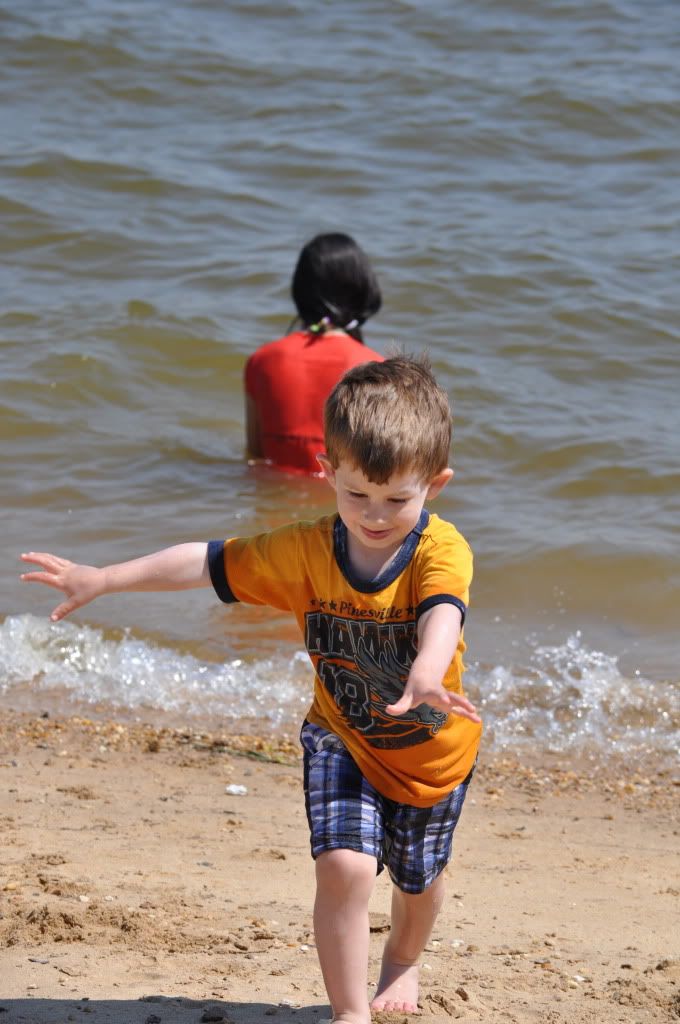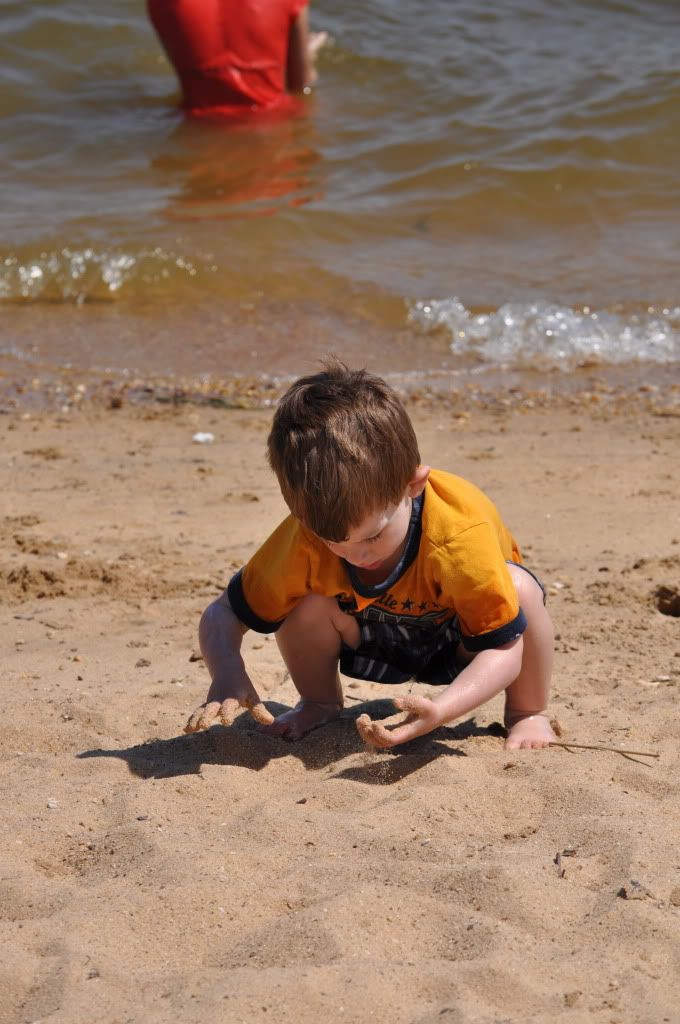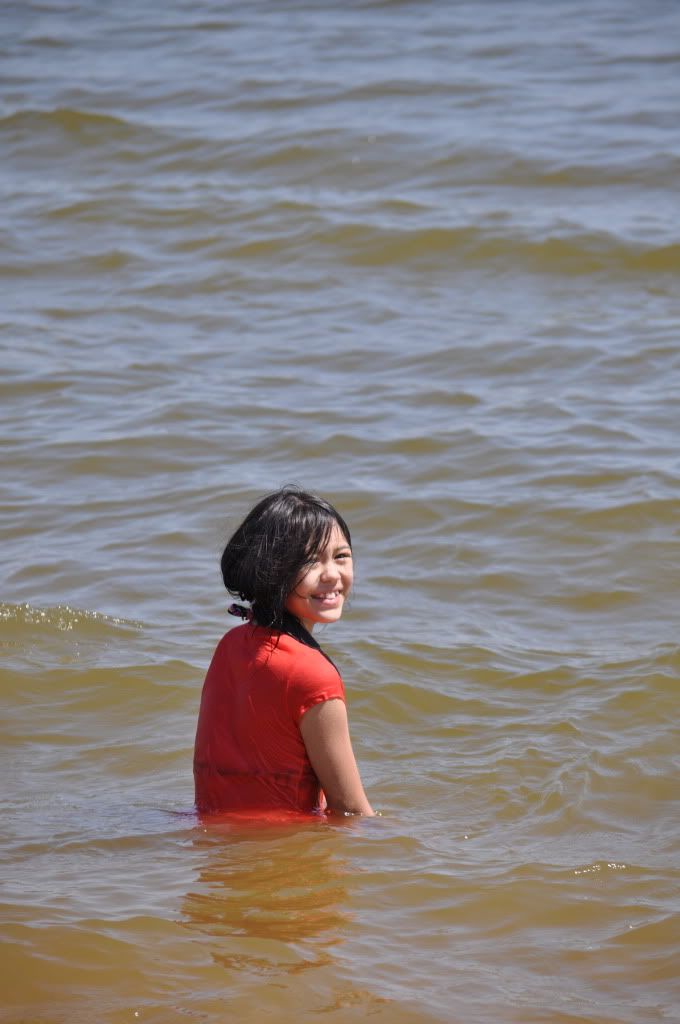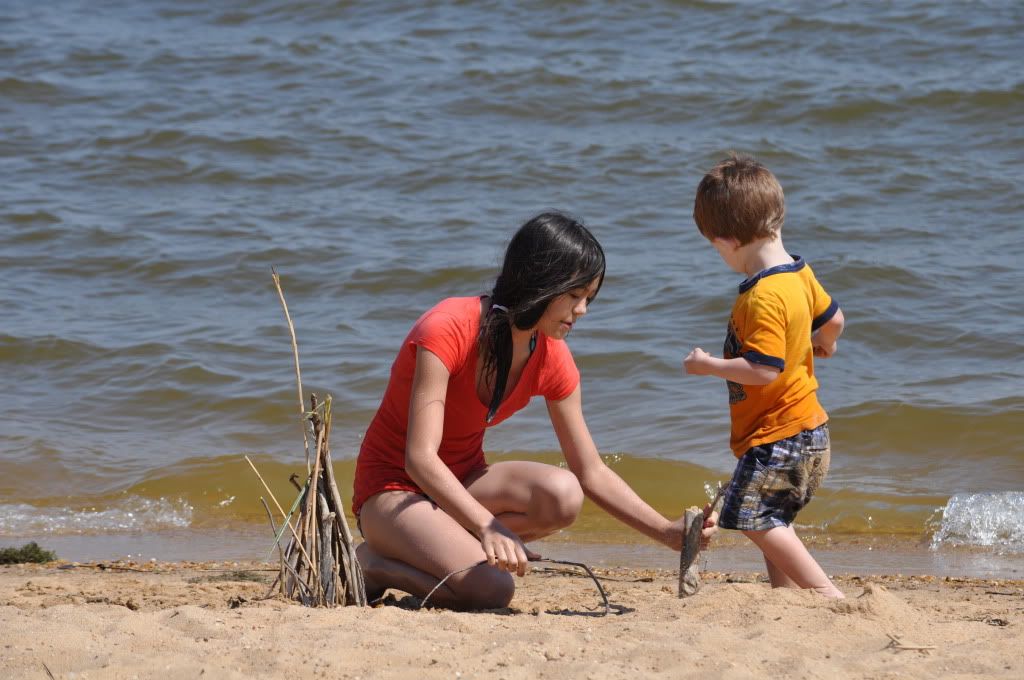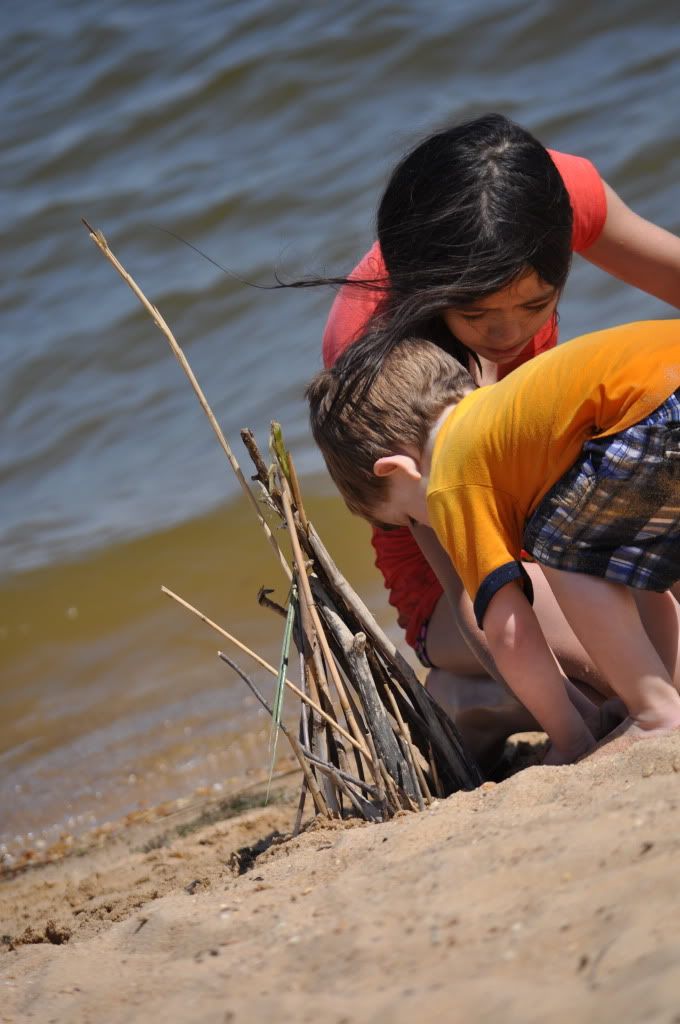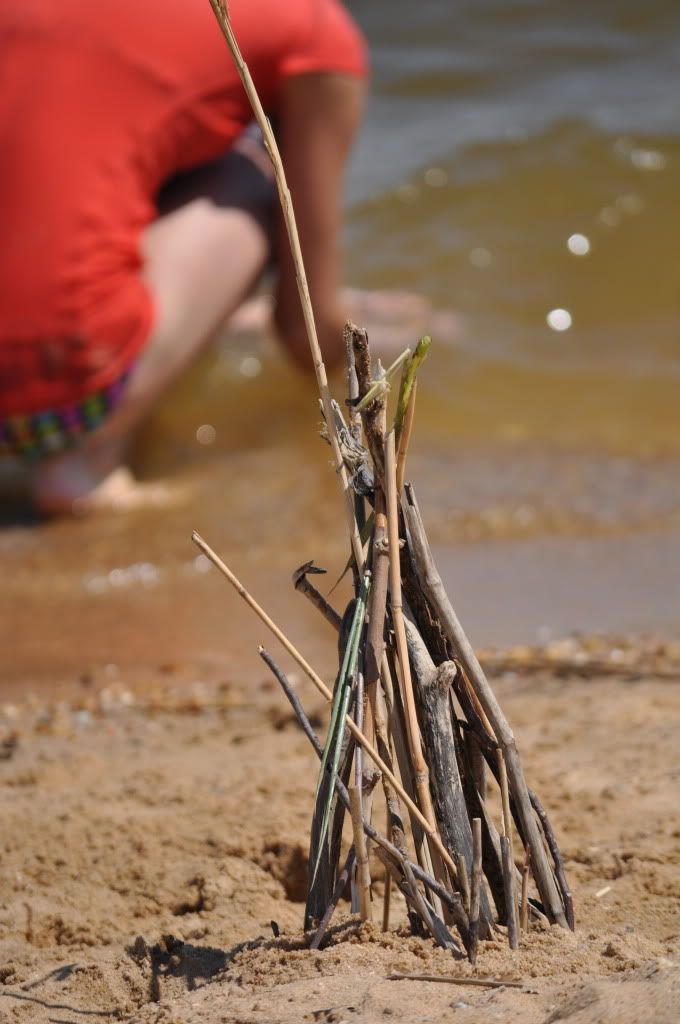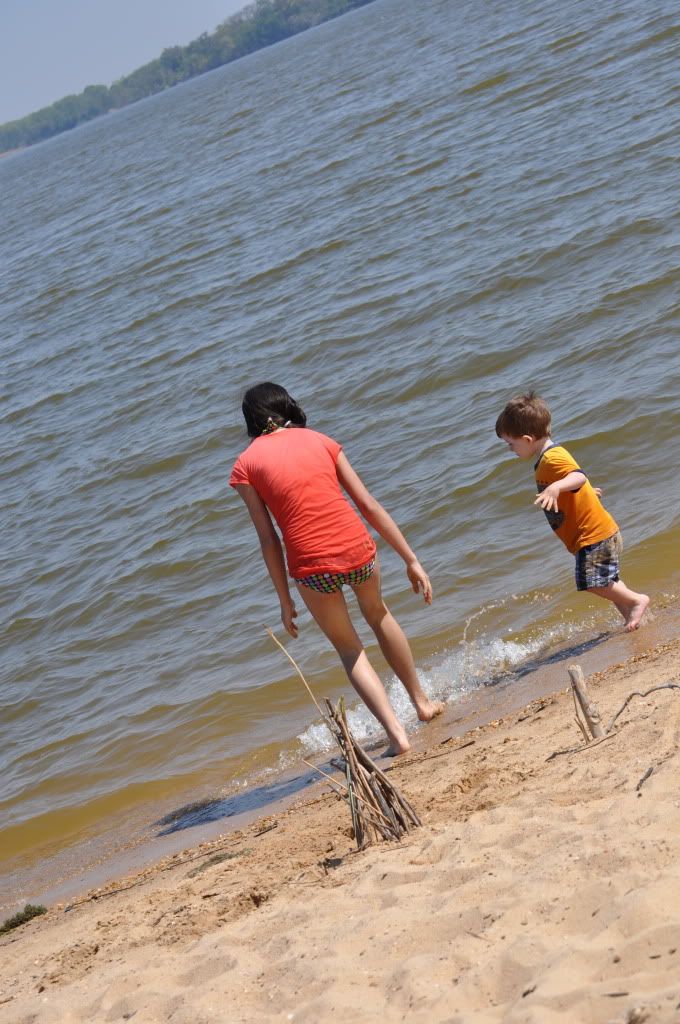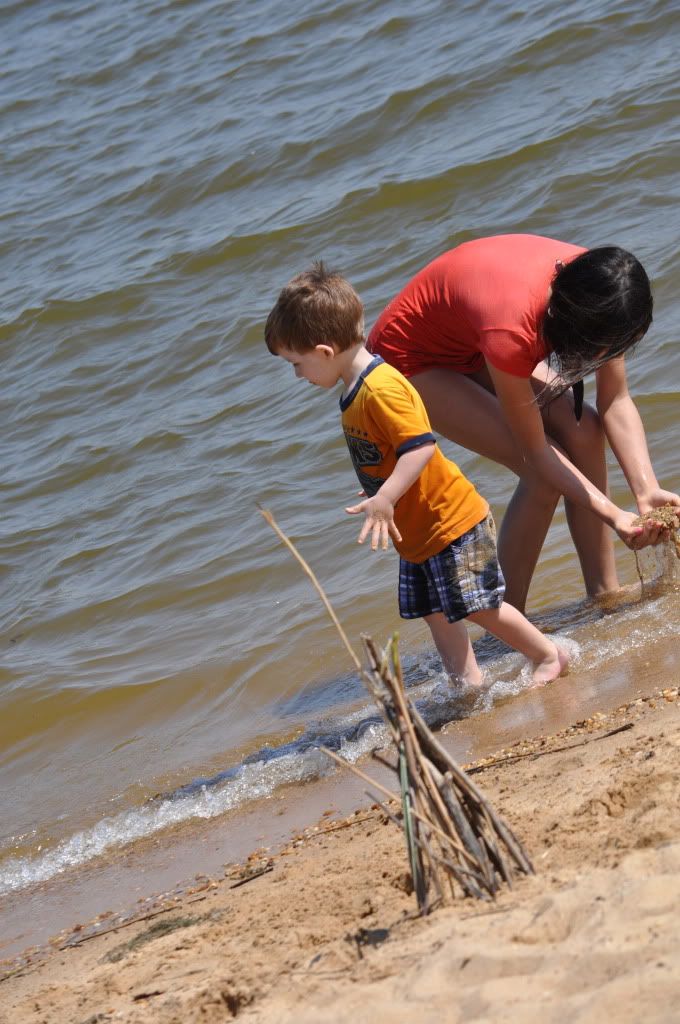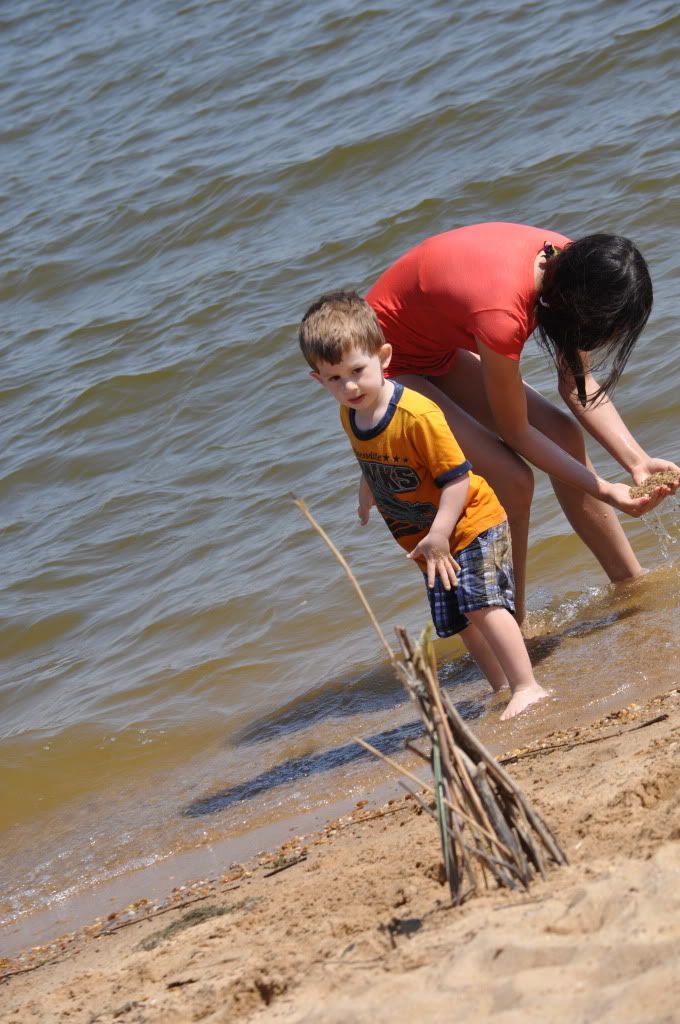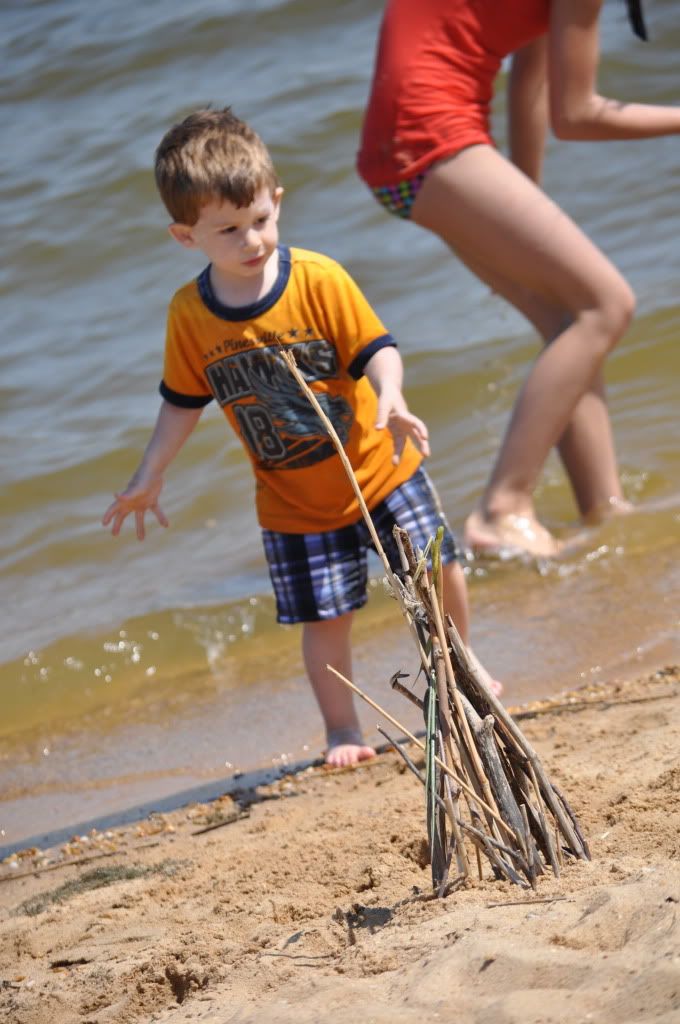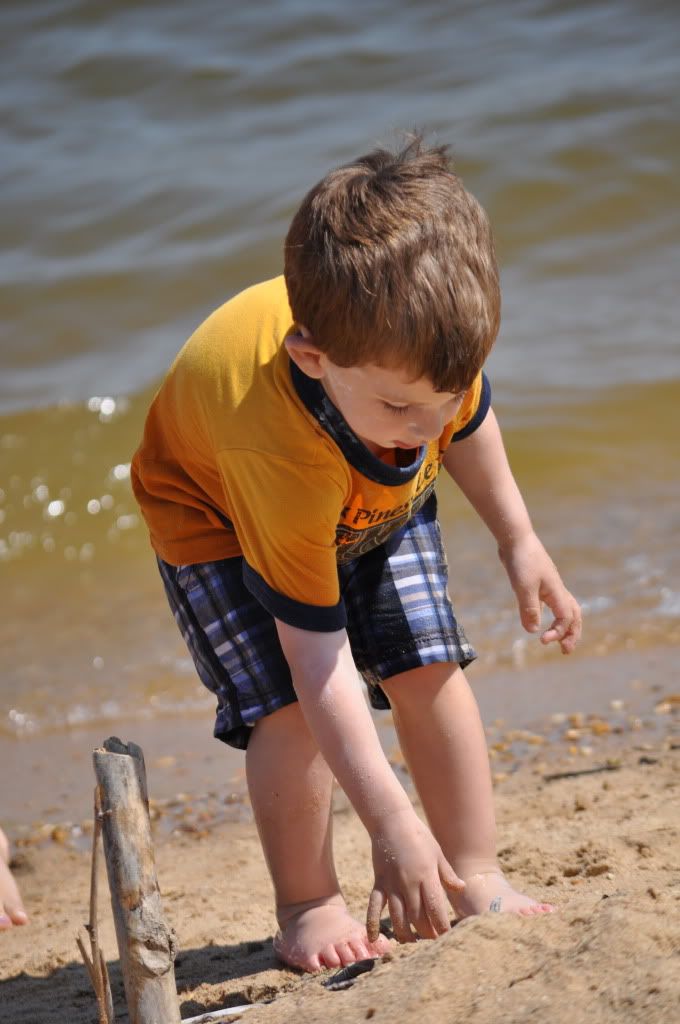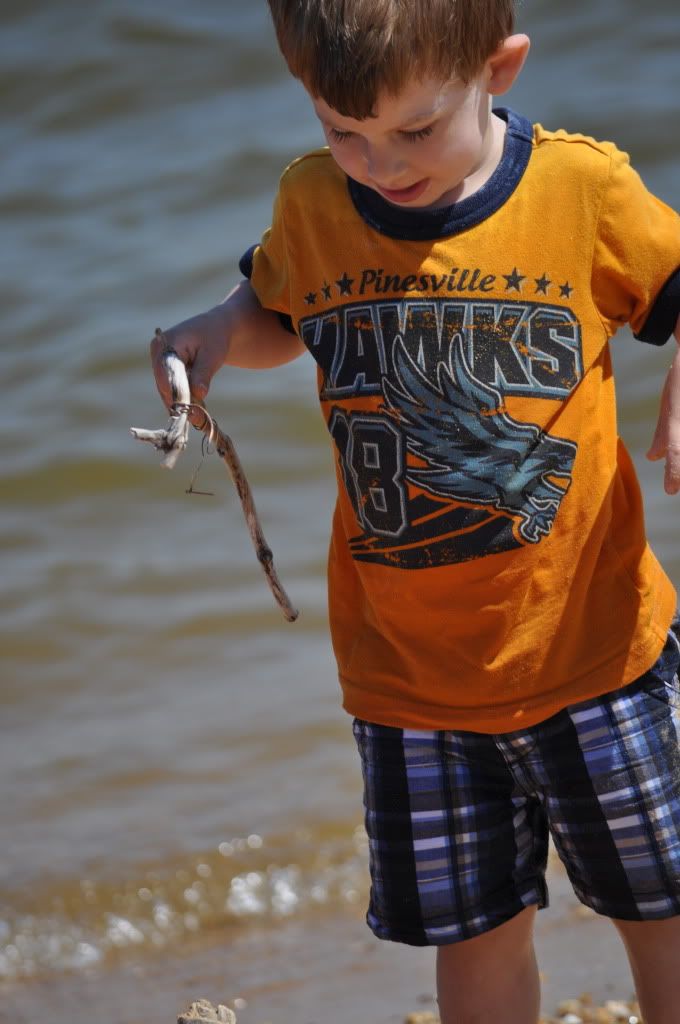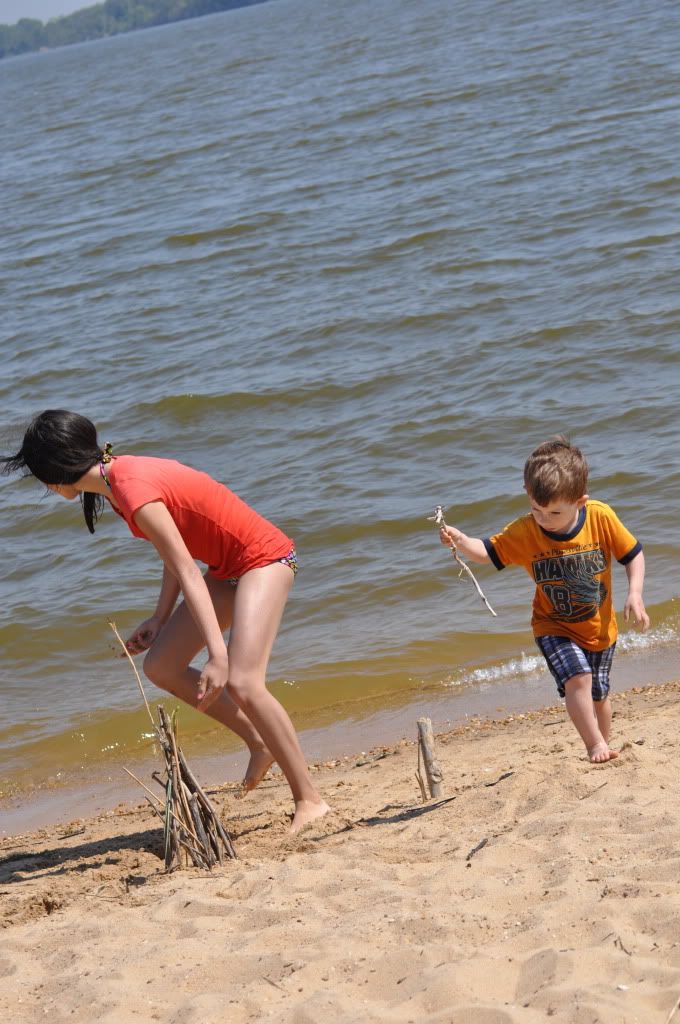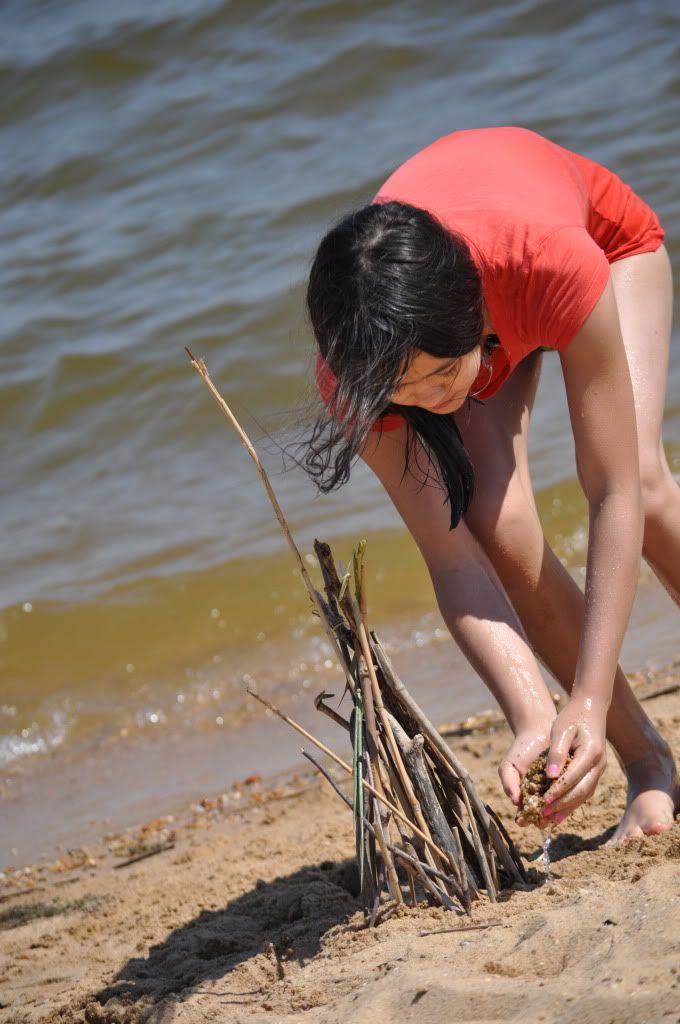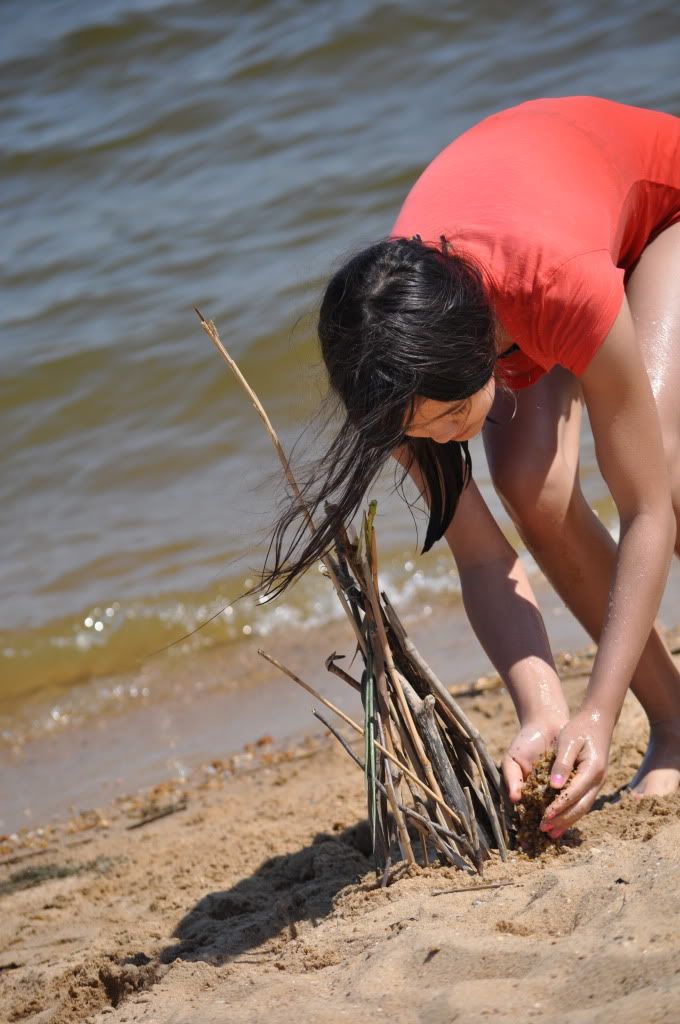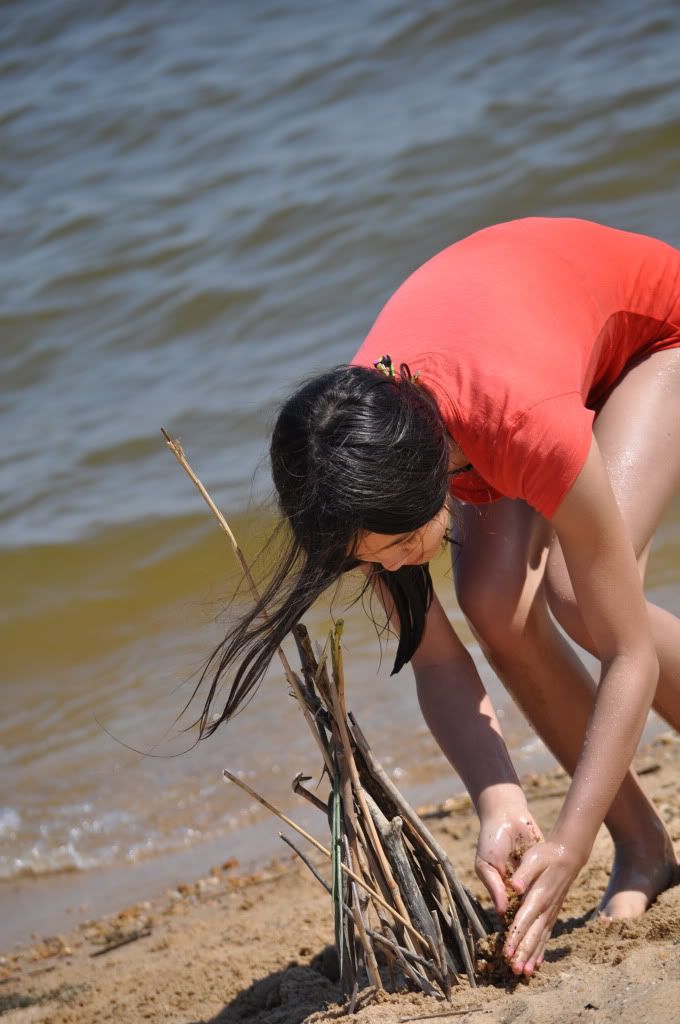 We had two adventures on the beach today. One – a seagull dropped a fish right beside me. Kiana moved it to the other side of the beach so we didn't have to look at it. We were all happy it wasn't dropped on my head, though that would have been pretty funny.
Adventure two was I checked the time and realized it was later than I thought. We needed to get home and leave by four to get Kiana to the airport, get her boarding pass and our security passes with good time. Once I realized it was time to go, I couldn't find my keys. Big shocker, I know. But they really weren't in my bag. I really did remember locking the car with keys and putting them in my bag. But I am pregnant. So the car was locked, the kids were soaked and the keys were gone. I couldn't get 411 to give me the right number to my roadside assistance. I also couldn't find the keys in the tall grass that led from the beach to the car. I walked through it to the point I felt my skin was getting raw. It was a few hundred yards. I phoned my friend B.j. who got the number and the tow truck was on the way. We did pray several hundred times and believed God was going to come through. It was a concern that even if my car was unlocked my keys wouldn't be there. I even texted friends to pray. Being very pregnant, I desperately had to pee. I carried Henry the several hundred feet down the parking lot to the disgusting port a potty, while Kiana took her turn hunting the grass. I came out after a balancing act of holding Henry off all surfaces, walked a few feet to see Kiana pulling the keys out of the grass! We had a praise time to God! Alerted all those alerted and raced home to get Kia's stuff. Never a dull moment but that's how we roll! So thankful for praying friends and a thirteen year old with eagle eyes!