I am really disappointed in the quality of photos. Unfortunately, I finished the table tonight and the lighting in Stacey's Egg Shop (where I do most of the work) was rather dim at that hour. But I will press on and show you start to finish of this wood table I purchased at Goodwill: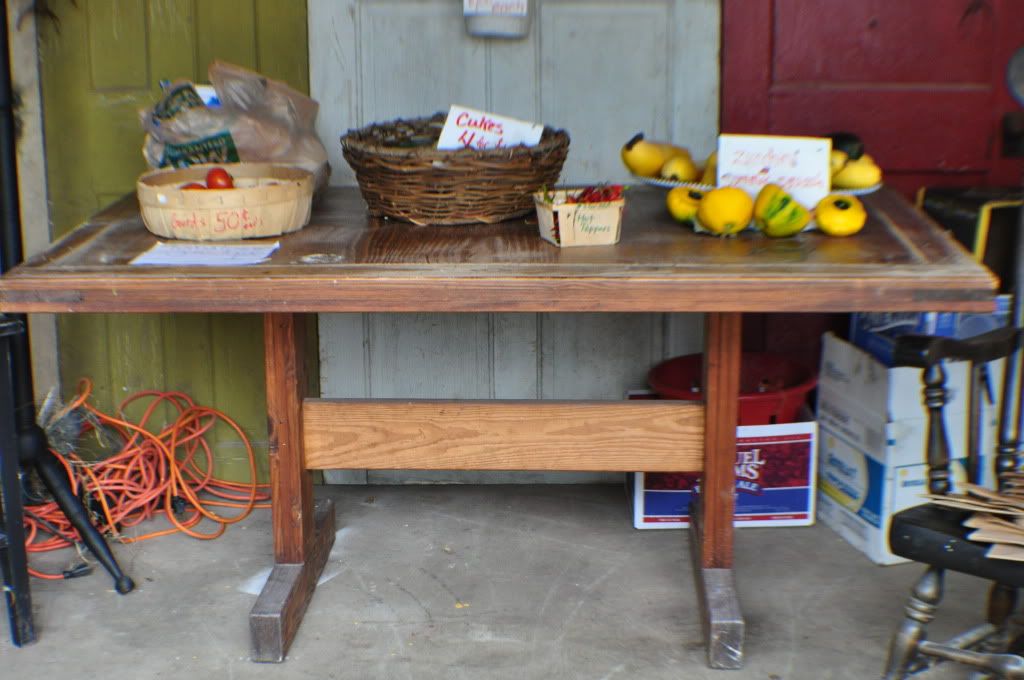 Here it is in the beginning. I had just begun to sand the top and do a rough sand all around.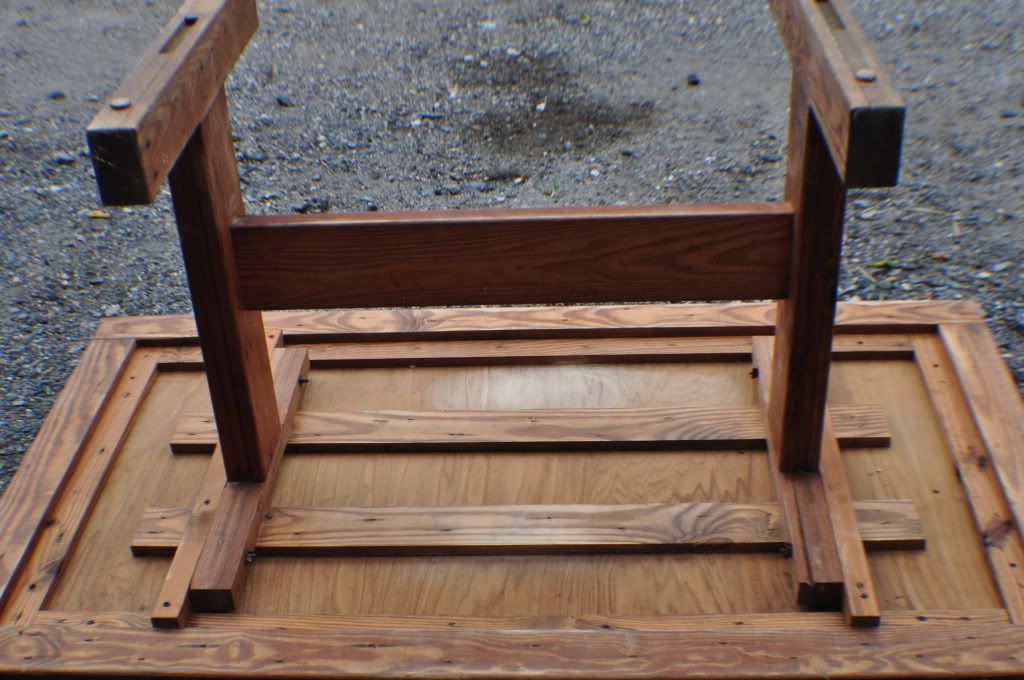 Here is my brilliant idea of flipping the table upside down and painting the legs. I thought this would make it much easier. Not so much. No matter how you slice it, part of the legs will be close to the ground.
I painted the legs with primer and white paint.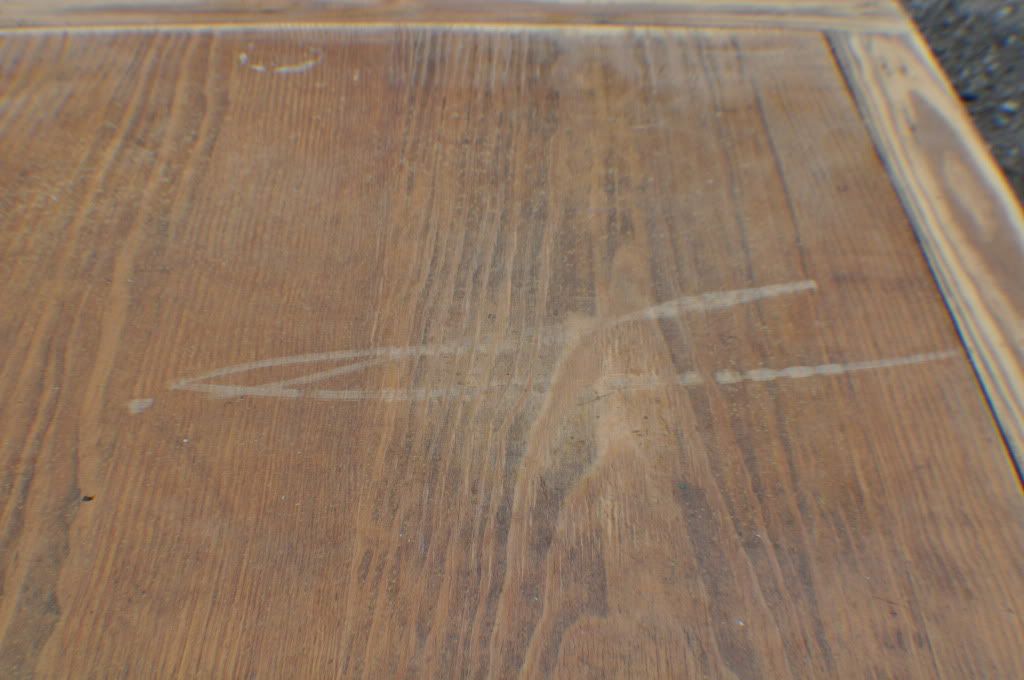 Started sanding the very beat up top of the table…
Started to rain directly after applying the stain. Bummer.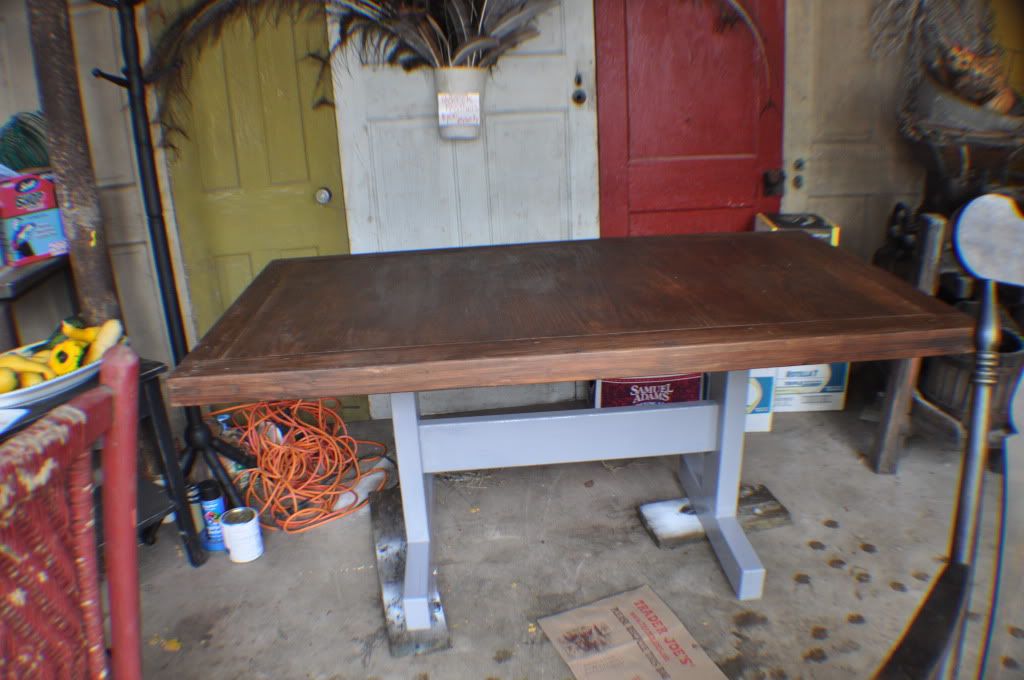 Layered light and a little darker gray paint on bottom part of table.
The top is distressed and waxed. I love how it turned out.
The legs are distressed and waxed.
I love how the darker gray under the lighter gray and the white paint give it depth.
Linking up here: