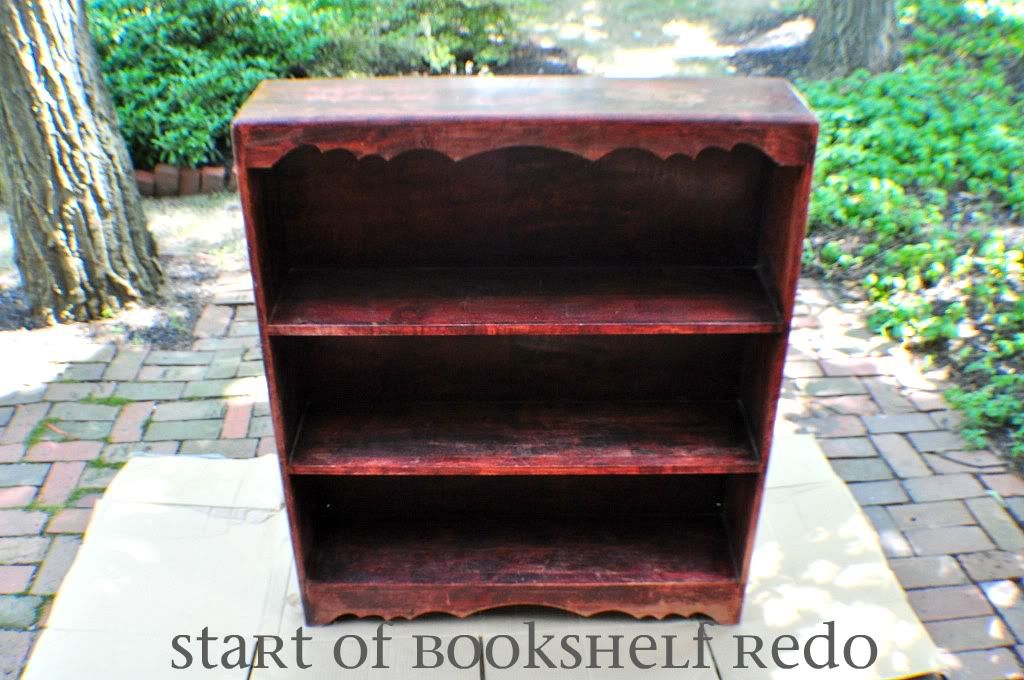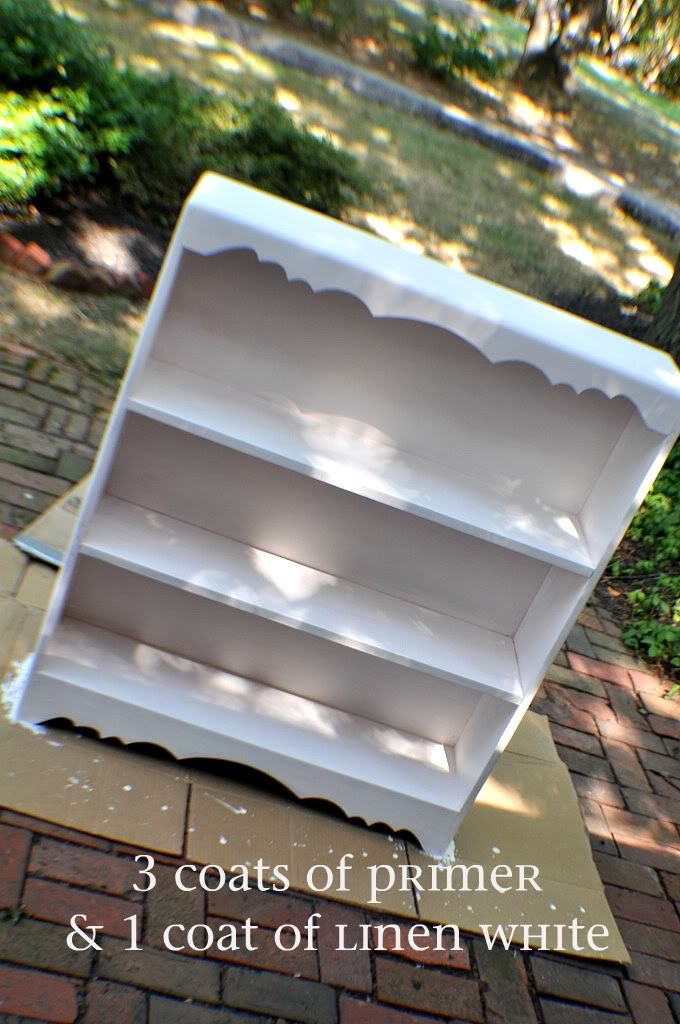 Many coats of primer and paint later….
Okay, this was a rough one. Whatever stain they used on this originally was tough cookies. It came off on the towel when just wiping it down, so you can imagine how it came through the primer. I probably should have sealed it first and then painted it, but I am just learning all of these things.
My steps: sand, prime, prime, prime, paint, paint and some more paint. Wax and distress.
This bookshelf will eventually be placed in our office. I think I'll be feeling it more (liking it) when it gets placed in a finished room with other finished pieces around it. Just lost right now in update land…
p.s. I lied about the paint color – it's bleached linen from Behr not white linen.
In the office…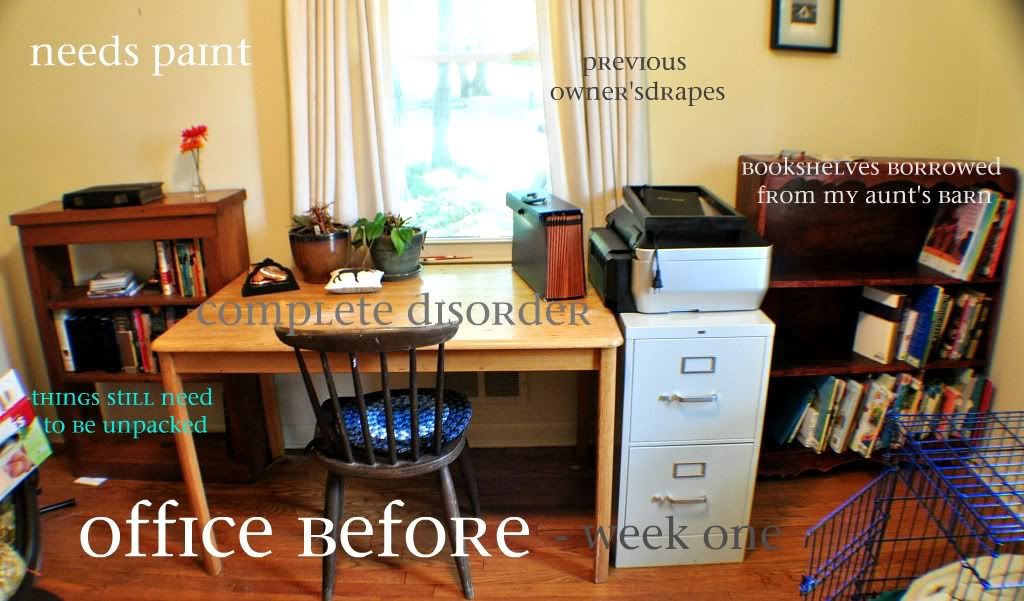 Now, one small sliver of the project is done… still need desk, paint walls, etc., etc., etc…
Linking up here: