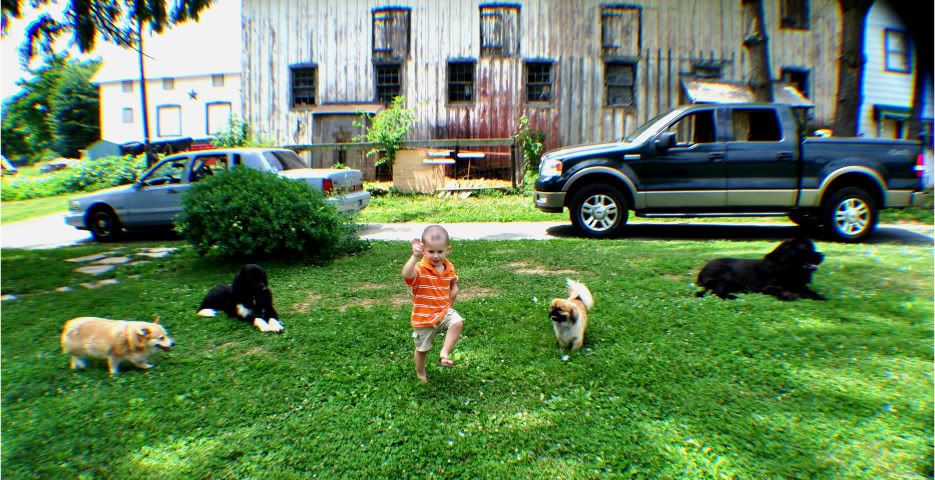 After a week with Henry's farm withdrawals – we were there today. Here he his running and dancing for joy.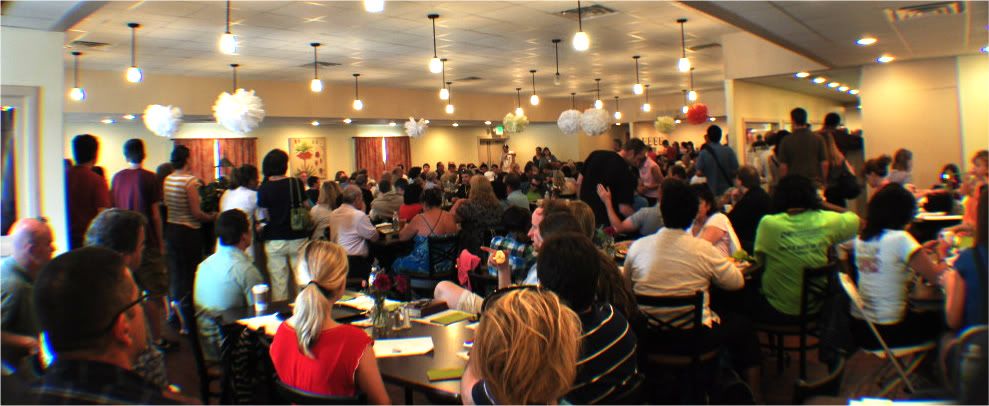 Our church has outreach on Saturday mornings where we go knocking on doors inviting people to church or street evangelism or many other things. After a week of our international Convention the house was packed for the after outreach meeting.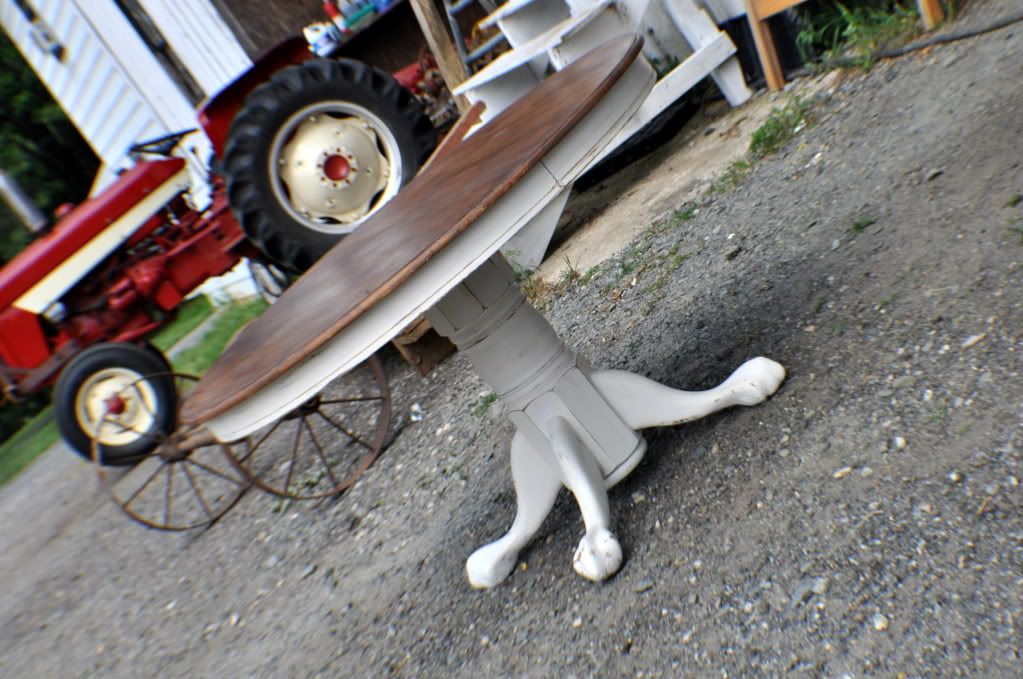 A sneak peek of the table I refinished for my mother. I will do a start to finish post at a later date.
Here's when I first started.
Happy Birthday to Dan, my mother's wonderful husband. We thank God for your life!