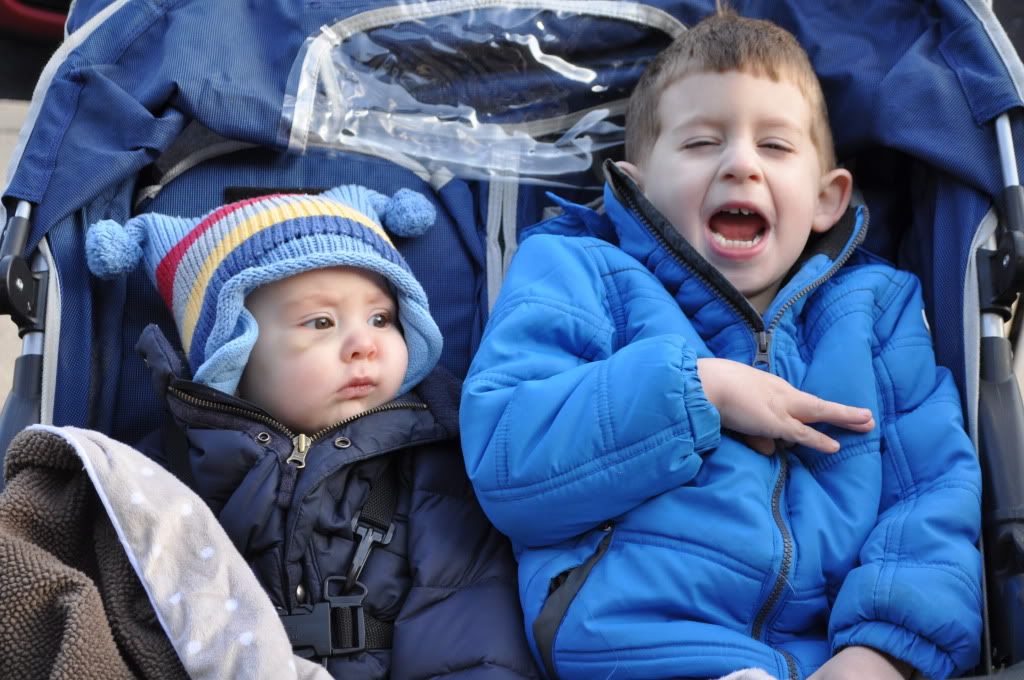 Check out this amazing double stroller my friend Karen gave us today. KILLER. KILLER. KILLER.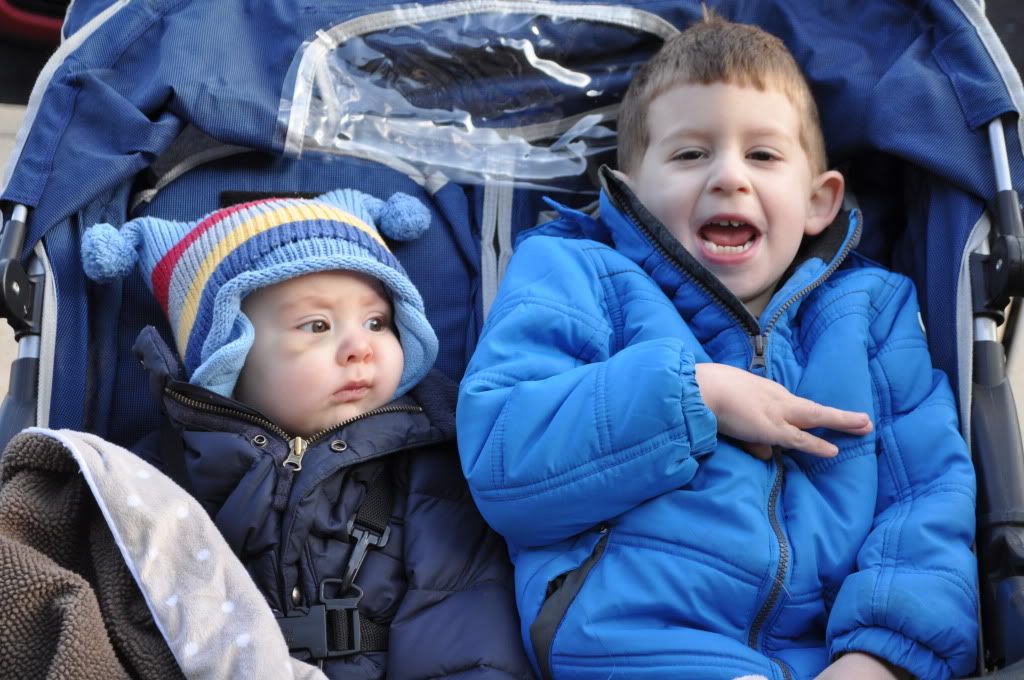 We took a stroll around her neighborhood with her two little guys.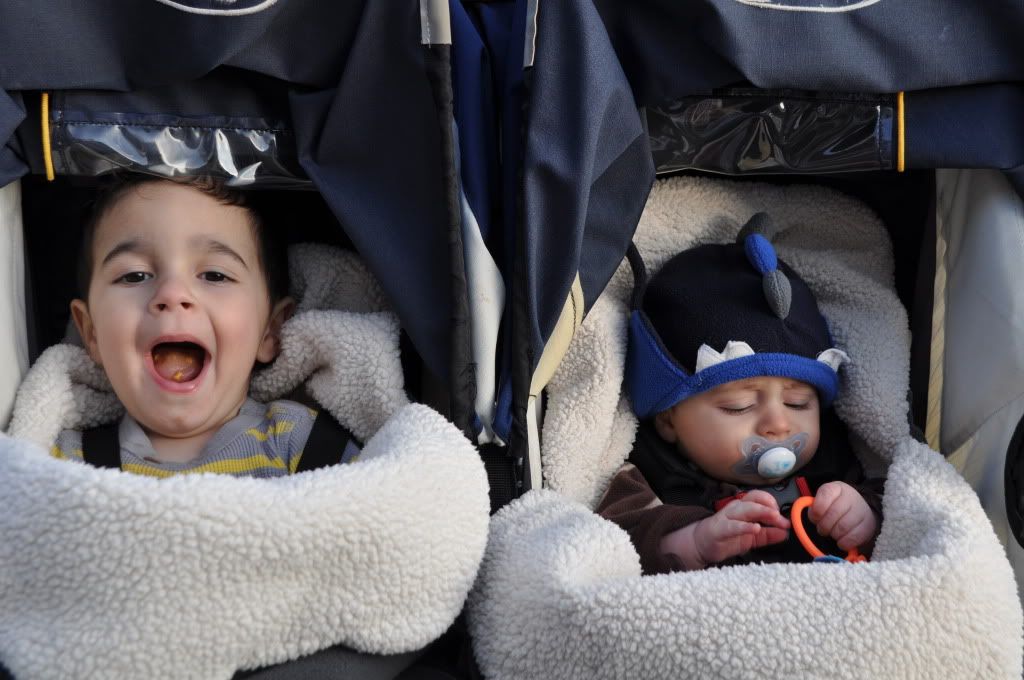 Can we say cute? These kids are adorable! And Karen is the best mother ever! Seriously!
Henry and Hudson & Cameron and Christian. Two sets of brothers.