Henry has been VERY excited about decorating Easter Eggs. He didn't even want to eat lunch today. He is SO cute. I just LOVE some things about his age. And then there are times like these….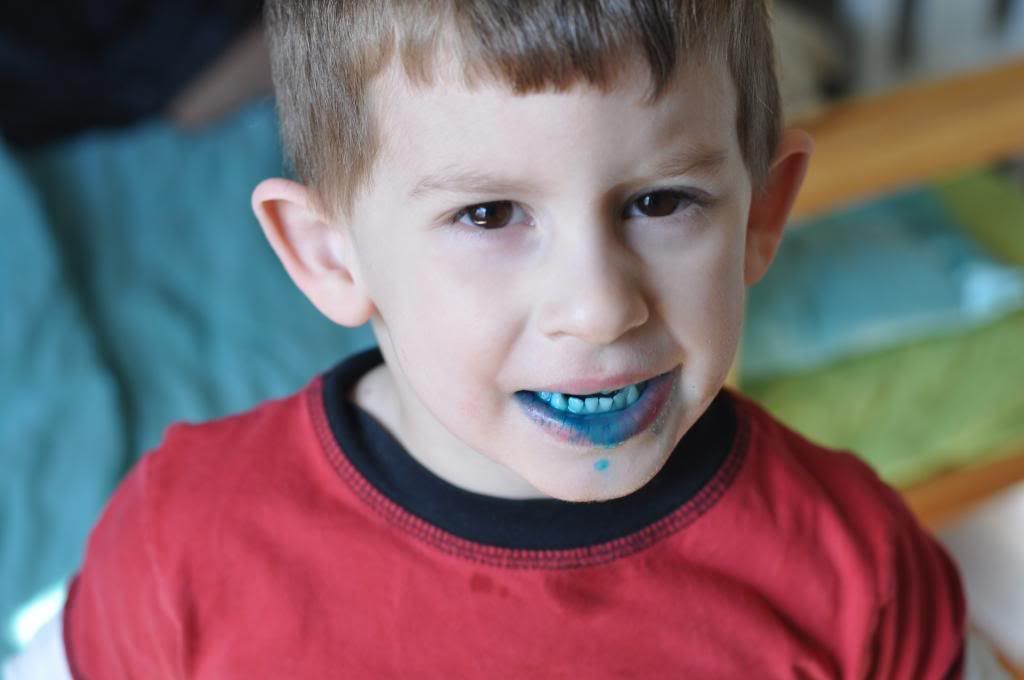 when he pops the food coloring tablet into his mouth faster than I can blink an eye because he thinks it is candy.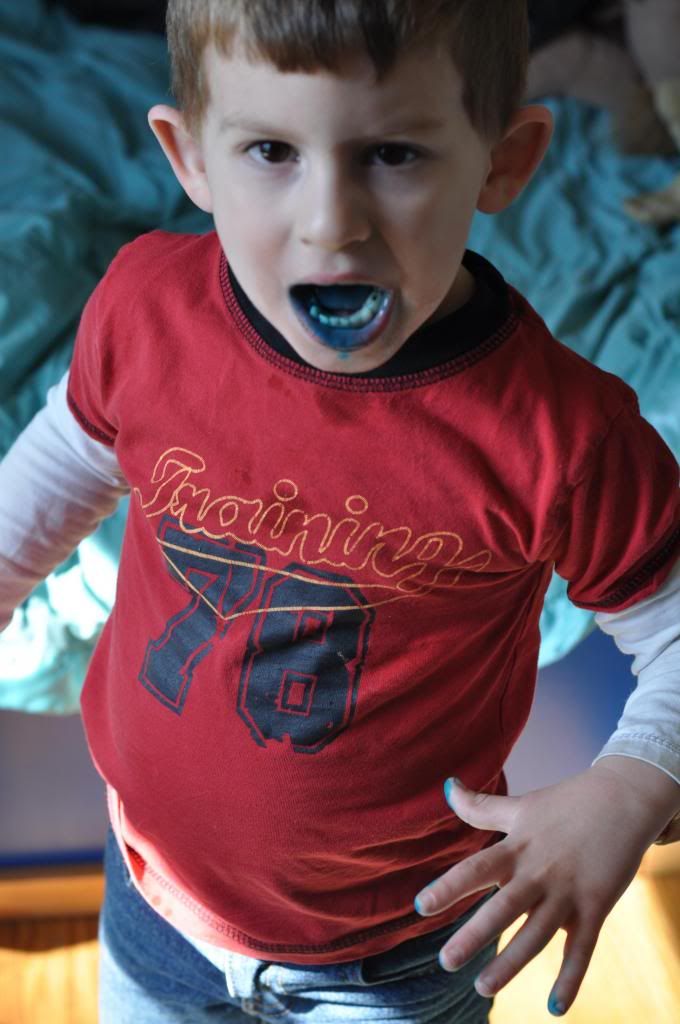 After several minutes of washing of hands and brushing of teeth, we managed to have some fun again.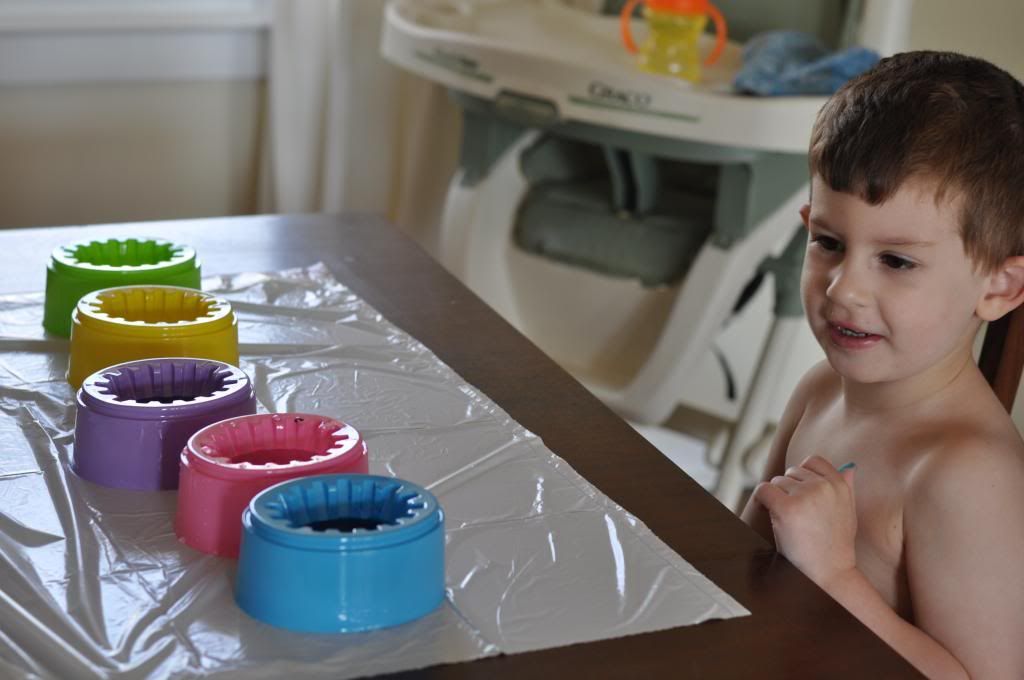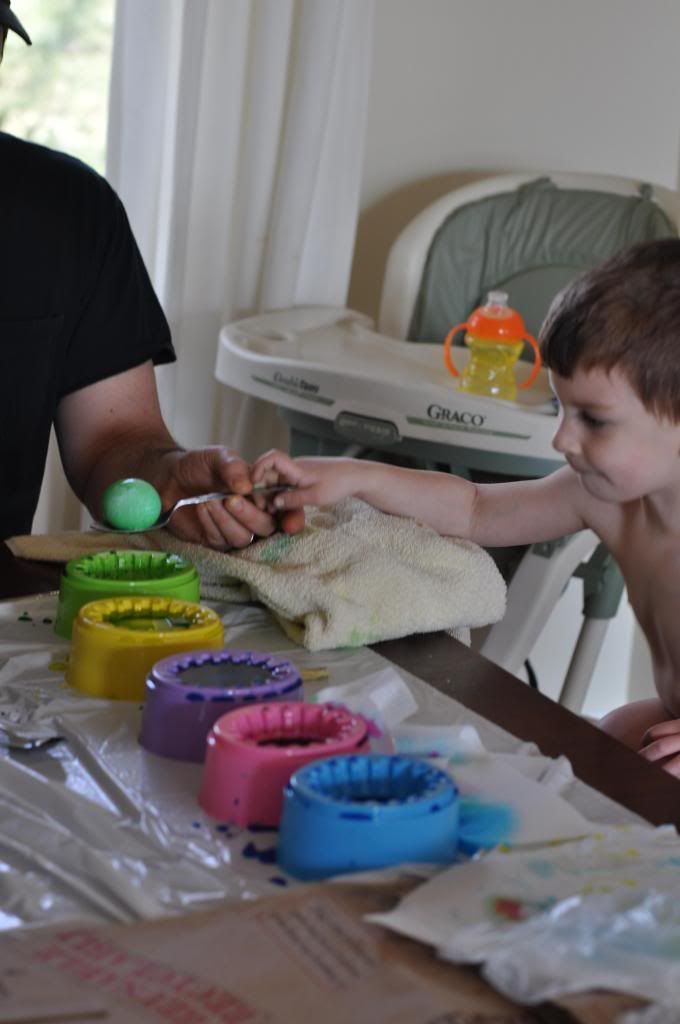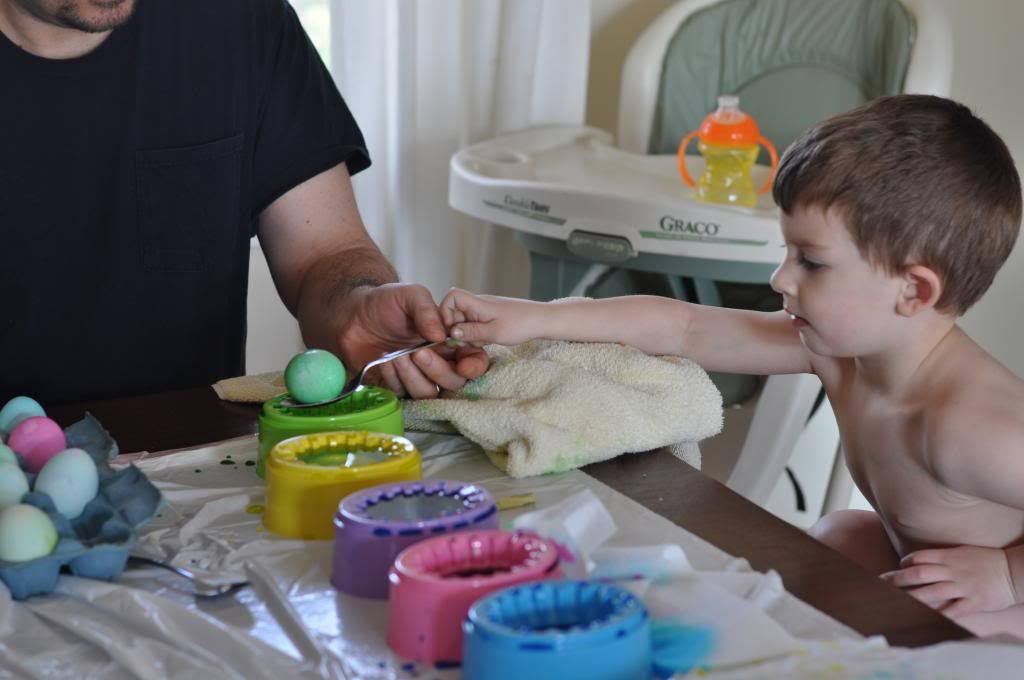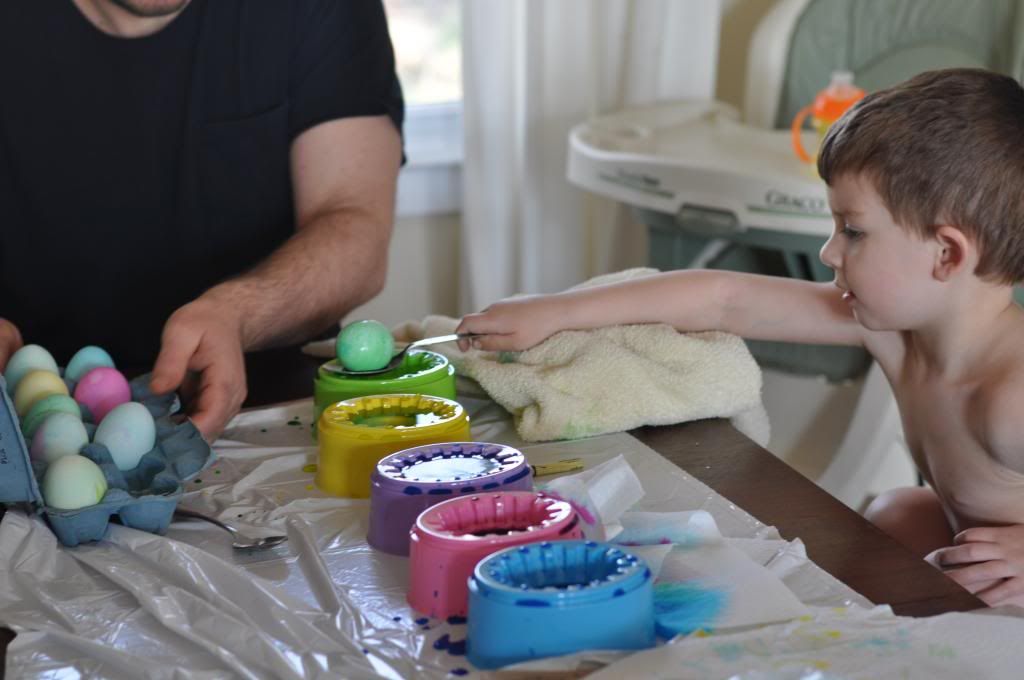 Hudson LOVES the melon from the edible arrangement Grammie Sue & Grampa Dan got us for Easter!
We shared the story of Easter with Henry today. We told him that Jesus died on the Cross for us. He was so cute when he asked why. I am sure he didn't get my answer, but it's such a privilege to communicate the most important thing in life with my child.